PLEASURE: FINAL CONFERENCE

Friday, 5 December 2014 from 08:30 to 17:00 (CET)
Event Details
About PLEASURE
More than 60% of all chronic diseases reported in modern industrial countries (e.g. cancer, cardiovascular disease) are associated with malnutrition, specifically excess calories (e.g. sugar) and high/ saturated fat and salt intake, or low micronutrient intake (e.g. vitamins and minerals, bioactive compounds such as polyphenols – also called antioxidants). Changes in societal structure means consumers are eating more processed and convenience foods, which have been identified as important sources of fat (saturated and trans-fatty acids), salt (sodium) and sugar (mono- and disaccharides). Safe, high quality, nutritionally balanced convenience foods at low prices are a challenge for the food industry. Salt, sugar and some fats have important functions in food manufacturing and taste; perception and saltiness and sweetness are strong sensorial attributes associated with acceptability. Industry and science have in the past tried to overcome these problems, with limited or no success. Whilst substances that could replace salt (sodium), sugar (sucrose, glucose, and fructose) and fat (saturated and trans-fatty acids), remain attractive for the food industry and consumers alike, most approaches fail due consumer acceptance, specifically taste and/ or texture. PLEASURE is the first EU-funded project to tackle these issues from the manufacturing perspective.
Who Should Attend
Representatives of European food industries companies

Academics

SMEs on the field of food production

Food associations

Policy regulators
PROGRAMME Friday 5th December 2014 (09.30 - 16.00)
08.30-09.30 Registration
09.30-10.30 Session 1
This session will focus on the drivers leading to PLEASURE and issues underpinning its success, including methods to measure salt, sugar and fat accurately in foods, revealing the impact of different combinations of ingredients, better understanding of the importance of the food structures on taste perception, and legislative issues.
Overview of ...
TO BE CONFIRMED, DG Research (European Commission)
Overview of PLEASURE
Matthias Kueck, Biozoon Food Innovations GmbH (DE)
Overview of strategies for reducing salt, sugar and fat in foods: towards new indicators and protocols to assess saltiness and sweetness of foods
Alain Le Bail, Ecole nationale vétérinaire, agroalimentaire et de l'alimentation nantes atlantique (ONIRIS, FR)
Overview of strategies for reducing salt, sugar and fat in foods: Legislation aspects
Alexandru Ruzu, Biozoon Food Innovations GmbH (DE)
10.30-11.00 Break
10.50-12.10 Session 2
Session 2 will focus on salt and lipid reduction in baking applications using two model systems (pizza dough and laminated puffing pastry); reduction of fat and salt in meat products using HPP treatment and/ or the use of replacers; development of a mozzarella-style cheese low in salt (sodium) and fat for direct consumption as well as ready-to-eat (RTE) products (e.g. pizza); reduced (added) sugar fruit products (fruit purees); and reduced salt and fat sauces in RTE meals (e.g. mayonnaise, tomato sauces), preferably without the need of replacers or artificial ingredients (e.g. sweeteners).
Reducing salt and lipids in pizza and puff pastry
Emanuele Zannini, University College Cork (UCC, IE)
Reducing salt and fat in meat products
Stefan Toepfl, Deutsches Institut für Lebensmitteltechnik (DIL, DE)
Developing low salt and low fat mozzarella-style cheese for pizza
Sarah Henneberry, Agriculture and Food Development Authority (TEAGASC, IE)
Sugar-, salt- and fat-reduced ready-to-eat fruit and vegetable components
Thomas Lotzbeyer, Hochschule Weihenstephan-Triesdorf (HSWT, DE)
The secret behind reduced-in pizza
Marion Guilloux, Ecole nationale vétérinaire, agroalimentaire et de l'alimentation Nantes atlantiques (ONIRIS,FR)
12.20-14.00 LUNCH
14.00-15.00 Session 3 (60 minutes)
Based on the progress made for each food system, PLEASURE considered their use in RTE meals. Pizza is one of the most widely consumed meals worldwide. The relative impact of reduced salt and fat will be discussed in this session. Further, the session will focus on consumer-related aspects, sensory perception in comparison with reference products, estimation of the reduction in fat, salt and sugar intake achieved as well as demonstration of some of the technical achievements to come out of PLEASURE.
Consumer needs and expectations
TO BE CONFIRMED
Demonstration: Innovative PLEASURE equipment to support the technology
Alain Le Bail, Ecole nationale veterinaire, agroalimentaire et de l'alimentation nantes atlantique (ONIRIS, FR)
Nutritional impact and consumer acceptance
Carlos Ramos, European Food Information Resource (EuroFIR AISBL, BE)
CLOSE
Project coordinator: TO BE CONFIRMED, Biozoon Food Innovations GmbH (DE)
Scientific coordinator: Alain Le Bail, ONIRIS (FR) Venue Information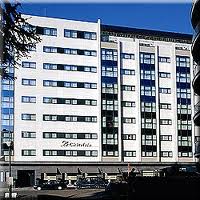 Location: The event will take place at le Chatelain Hotel, located at 17 rue du Chatelain, 1000 Brussels, Belgium, near the avenue Louise in the city center. The hotel is easily accessible with public transport (Tram 93, 94 stop Bailli, Metro stop Louise).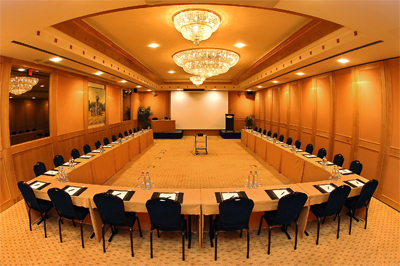 Accommodation: 
Attendees need to book their accommodation. A range of rooms have been provisionally reserved at the Le Chatelain Hotel at a reduce rate. Other rooms have been reserved at the IBIS Louise Hotel, located at 212 avenue Louise, 1000 Brussels, at 350 meters away by foot.
Participants will receive all the accommodation information in the confirmation email.
Contact EuroFIR AISBL Secretariat
secretariat@eurofir.org
+00 32 2 626 29 01
We look forward to meeting you there ! EuroFIR Team
When & Where

Hotel LE CHÂTELAIN
RUE CHÂTELAIN 17
1000 Brussels
Belgium


Friday, 5 December 2014 from 08:30 to 17:00 (CET)
Add to my calendar