Pleasures Prejudice Pride - An Indian way of Filmmaking by Piyush Roy
Piyush Roy Author, Curator, Critic & Filmmaker introduces his film: Pleasures, Prejudice Pride - An Indian way of Filmmaking
About this event
In the run up to the University's week long South Asia week celebrations culminating with the 150th birth anniversary of Mahatma Gandhi, we are delighted to welcome back, Dr Piyush Roy's launch of his film: Pleasures, Prejudice Pride.
Piyush graduated with the MSc in Film Studies in 2009 at the University of Edinburgh. Dr. Roy is an Associate Professor and founding team member of the upcoming School of Creative Liberal Education at Jain deemed-to-be University, Bengaluru. He is the Founder-Festival Director of the Edinburgh Festival of Indian Films & Documentaries and is an advisory board member of the Global University Film Awards, Hong Kong.
This will be an evening for a discussion screening of Dr Roy Piyush's new documentary film - Pleasures Prejudice Pride - An Indian Way of Filmmaking (2019) - at The University of Edinburgh.
Screening of film followed by panel discussion with Dr Talat Ahmed, Co-Director of Centre for South Asian Studies and Dr David Sorfa, Senior Lecturer in Film Studies.
Q and A to follow afterwards.
PPP Website: http://www.piyushroy.com/documentary/
The film has been travelling through Indian academic spaces since early 2019. The UK tour (in September-October) will mark the film's first international showcase followed by an East Asian Universities tour later this year. The film, has had its University/Conference showcases/premieres in India at
1. The Indian Institute of Management, Ahmedabad (2nd May 2019) - West India Premiere
2. Collaborative International Conference on Gandhi & Tagore organised by MAHE and Edinburgh Napier University: "Samaj and Freedom(s) - the relevance of Gandhi and Tagore's ideas today" at Manipal, (22 February 2019) - South India Premiere
3. The Annual Film Conference of the Indian Institute of Mass Communication at Dhenkanal (14 January 2019) - East India Premiere
Further info about Piyush can be found here: www.piyushroy.com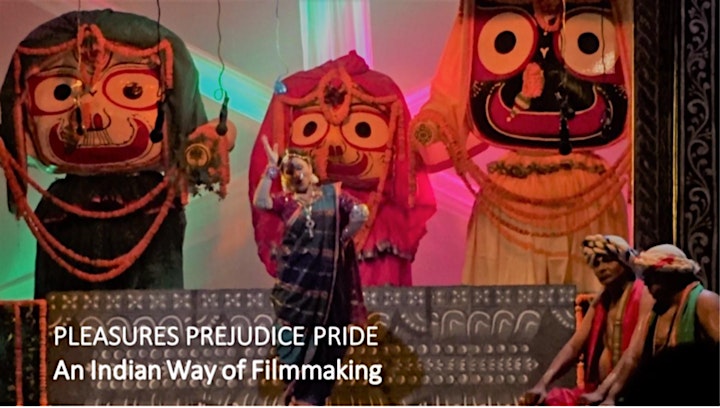 Organiser of Pleasures Prejudice Pride - An Indian way of Filmmaking by Piyush Roy