About this Event
Plugged is a new series of talks, and informal networking for marketers in Bristol.
Our events will feature guest speakers who will present their inspiring takes on engagement, strategies and trends (with absolutely no sales pitch!). Light refreshments will be available.
Anyone interested in marketing and communication is welcome to attend to see what we're all about. You're very welcome to bring a friend too so do spread the word.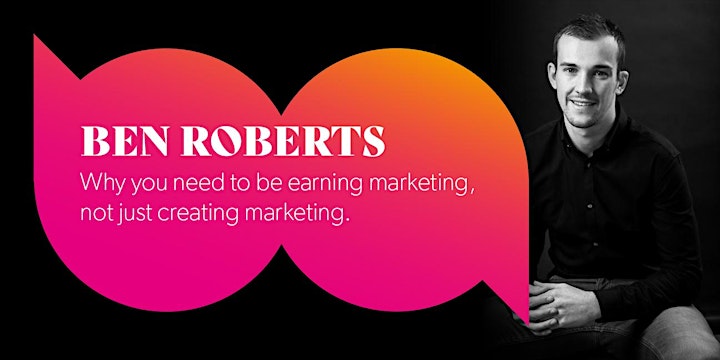 Our Speaker - Ben Roberts
Author of Marketing Buzzword to Marketing Authority
Founder and host of podcasts including the renowned 'Marketing Buzzword Podcast'
International conference speaker
Ben M Roberts Owned & Earned Marketing specialist, author of 'Marketing Buzzword to Marketing Authority', founder and host of podcasts including the renowned 'Marketing Buzzword Podcast' and an international conference speaker.
In 2018 he was named Wales' no.1 business professional male under 35. He also writes for a number of notable online business and marketing publications, as well as having a growing portfolio of press features and mentions in Wales, the UK, and around the world.
Ben's focus is helping businesses and people build their brands through Owned Marketing, Earned Marketing and Interviews.
Why you need to be earning marketing, not just creating marketing.
As marketers, we are often told that we need to create more content. Why don't we instead look at how we can make our marketing work harder?
Let's explore how we can share our ideas, knowledge and services through the marketing we own, then back it up with Earned Marketing to validate our content, prove our knowledge and build our businesses credibility.
In this talk by Ben M Roberts, you will learn the differences between Owned & Earned Marketing. Then, understand how you can combine them to create compelling marketing that not only delivers value, but also drives action.
Venue Partner - Pata Negra
Pata Negra is a bustling, Spanish tapas & wine bar in the heart of Bristol's Old City.
We work on a walk-in basis, just turn up and if a table is not available immediately you are more than welcome to have a drink in one of our bars whilst a table becomes free.
Visit: patanegrabristol.com