Pluralism: Navigating Change In Counselling And Psychotherapy - International Conference Pluralistic Counselling and Psychotherapy
About this Event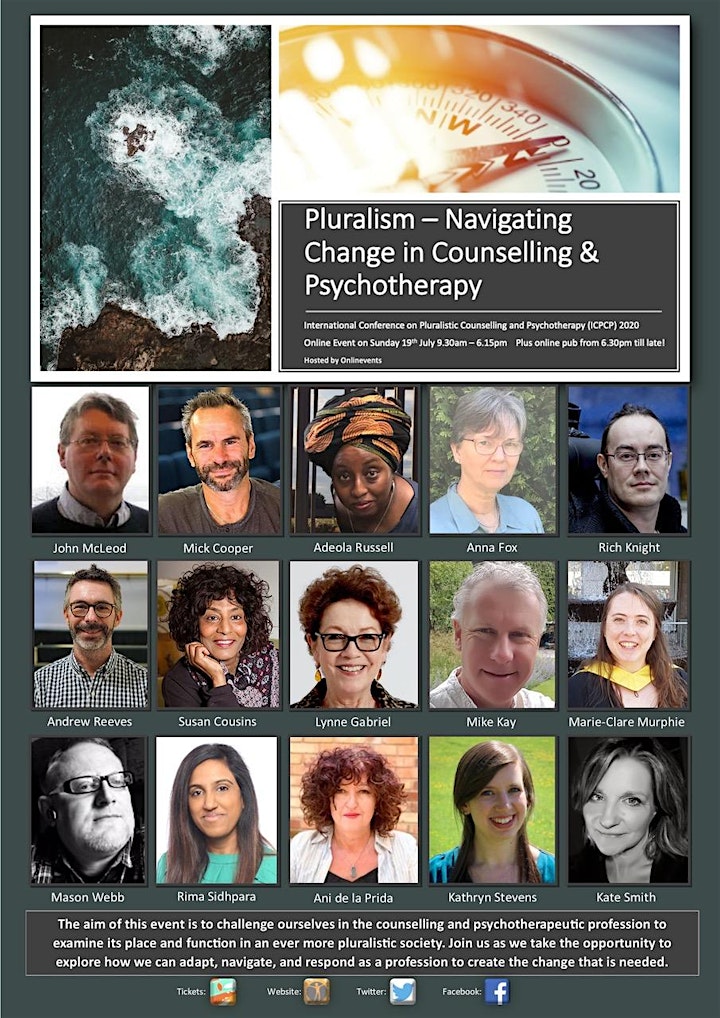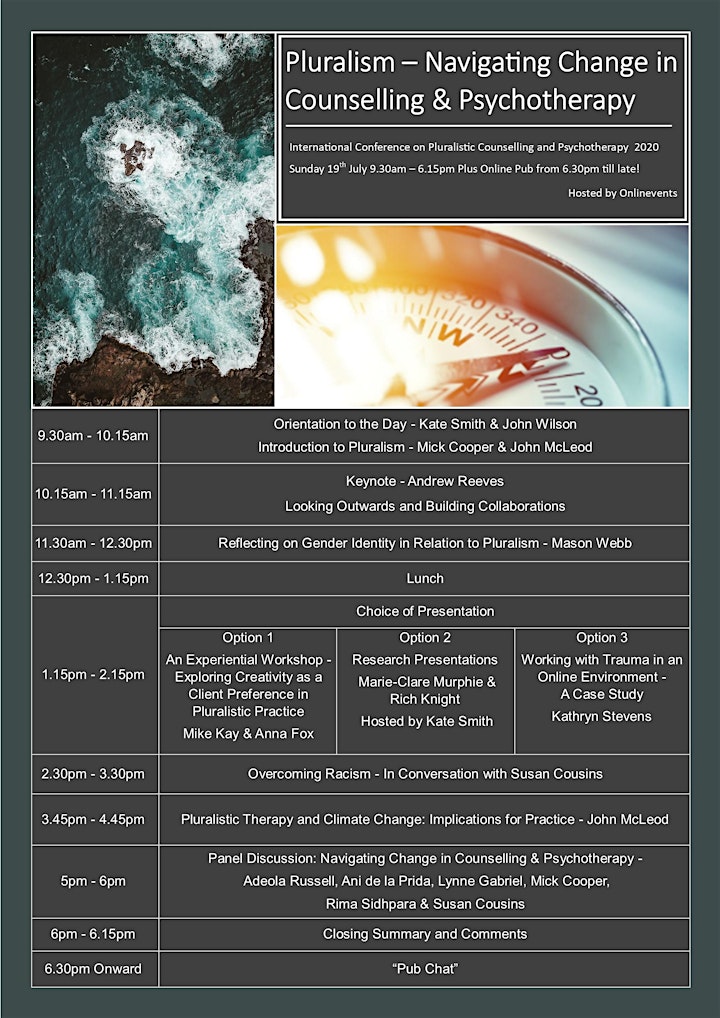 Pluralism: Navigating Change In Counselling And Psychotherapy - International Conference Pluralistic Counselling and Psychotherapy (ICPCP) 2020
One Day Conference
The Pluralistic Practice Network invite you to join us in challenging the profession to examine its place and function in an ever more diverse society and explore how we can adapt and respond to create the change that is needed.
The ambition of this event is to raise the profile and understanding of Pluralistic Counselling and Psychotherapy, to invite the audience with new ideas and perspectives and to improve the provision of counselling. Key to this is the idea of futures given the current context of widespread changes in practice and client experience.
This conference will be hosted by ICPCP & onlinevents on the Zoom platform.
To support practitioners in this time of extraordinary circumstances we are offering access to this conference for a self-select fee. Please contribute what you can so that the conference is accessible for all colleagues.