Learning how to look at the practical implications of a pluralistic approach to counselling, psychotherapy and psychological practice.
About this event
Short Description:
This workshop will introduce, and look at the practical implications of, a pluralistic approach to counselling, psychotherapy and psychological practice. This framework was developed with John McLeod in the 2000s, and has since been adopted by a number of practitioners and training institutes across the UK and internationally.
The pluralistic approach is a collaborative, integrative perspective, deeply rooted in humanistic and person-centred values. Its fundamental premise is that each client is unique, and therefore may need different things from therapy. On this basis, the pluralistic approach creates a framework in which practitioners can integrate a wide variety of understandings and methods into their practice.
A key element of this pluralistic approach is shared decision making: talking to clients about what they want from therapy, and how they might most effectively be helped to get there.
Aims and Learning Outcomes:
By the end of this workshop, participants will be able to:
Describe the basic principles of a pluralistic approach to counselling and psychotherapy
Recognise evidence and arguments that support, and challenge, a personalised approach to therapy
Explain the ways in which they are able to help clients, and the methods they use to facilitate this
Critically discuss the strengths, and limits, of 'metatherapeutic communication': talking to clients about what they want from therapy
Apply basic methods of metatherapeutic communication
Critically evaluate the use of process and outcome measures in therapeutic practice
About the Tutor
Mick Cooper (Professor at University of Roehampton)
Mick Cooper is Professor of Counselling Psychology at the University of Roehampton, where he is Director of the Centre for Research in Social and psychological Transformation (CREST).
Mick is a chartered psychologist, a UKCP-registered existential psychotherapist, and a Fellow of the British Association for Counselling and Psychotherapy. Mick is author and editor of a range of texts on person-centred, existential, and relational approaches to therapy; including Working at Relational Depth in Counselling and Psychotherapy (2nd ed., Sage, 2018, with Dave Mearns), Pluralistic Counselling and Psychotherapy (Sage, 2011, with John McLeod), and Existential Therapies (2nd ed., Sage, 2017).
Mick has led a series of research studies - both qualitative and quantitative - exploring the processes and outcomes of humanistic counselling with young people, and has published in a range of leading international psychotherapy journals. Mick's latest book is Integrating Counselling and Psychotherapy: Directionality, Synergy, and Social Change (Sage, 2019).
Mick is the father of four children and lives in Brighton on the south coast of England.
Learn more about Mick Cooper here.
Workshop Schedule:
Session 1: Introduction to pluralistic therapy: What it is and why it might be helpful
Session 2: Self-reflection: What I offer clients and how I do that
Session 3: Metatherapeutic communication: Talking to clients about what they want from therapy
Session 4: Using measures to enhance pluralistic practice
The workshop combines self-development exercises, theoretical input, practical exercises, and small and large group discussion.
Target Audience
The workshop is appropriate for training and practising counsellors, psychotherapists, counselling psychologists and other mental health professionals.
COVID-19 College Regulations:
Do not enter if you have displayed any symptoms of COVID-19 within the last 14 days or potentially been in contact with anyone who has had or displayed symptoms within the last 14 days.
Please adhere to social distancing guidelines at all times ensuring to keep 2 meters distance at least.
Do not share stationary or tools these should be kept for individual use.
All paperwork to be signed and sent electronically only.
Use hand wipes, gels or other sanitisers provided.
Ensure any equipment you are bringing on site has been cleaned and disinfected prior to coming onto site.
Please wash your hands on a regular basis.
Please cough, sneeze or blow your nose into tissues and dispose of these immediately, if none are available please cough or sneeze into your elbow and wash immediately.
Use any PPE required as per the sites rules.
We will be sending all attendees a COVID-19 Pre-Visit Declaration Form prior to the event.
This is an 'in person' workshop, based at Iron Mill's venue in Exeter. The running of this workshop as an 'in person' workshop is dependent on the Covid-19 restrictions and social distancing measures in place at the time of the workshop date. If Covid-19 restrictions are such that the workshop cannot go ahead in person, it will either be postponed or moved online. If this happens, all delegates will be contacted and offered the choice to re-book or receive a refund. We will review arrangements 2 weeks' before the event and inform you of any changes.
*Please note: Ticket Sales end midday before the event start date.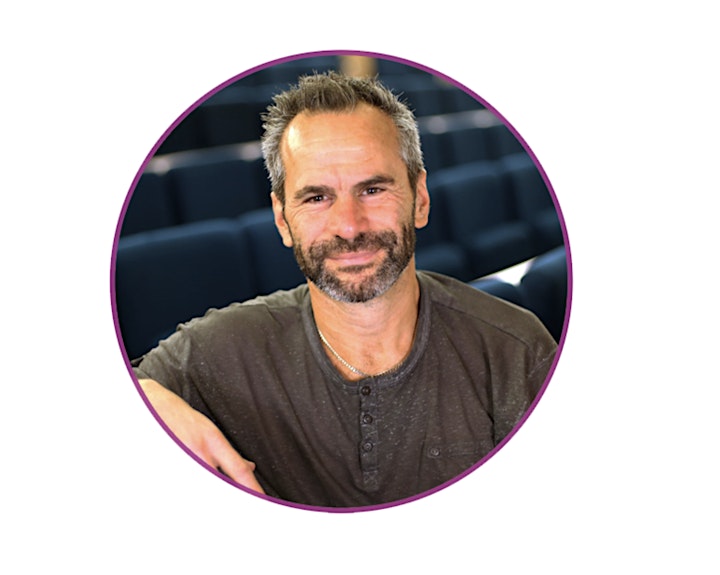 Organiser of Pluralistic Therapy with Mick Cooper
At Iron Mill College, we offer opportunities for those in the field of mental health and wellbeing to engage in further study, develop skills and expand their knowledge, through shorter workshops.
If you are a counsellor, psychotherapist or other practitioner in a helping profession, who wants to gain more specialist knowledge through focused training, or are a current student interested in learning more about specific topics or skills, our CPD workshops could be just what you are looking for. We can also offer tailor-made training programmes for organisations who wish to offer their members or employees a unique learning experience, in a way that best suits their needs.