PMI UK: "NLP Influencing Techniques – Creating Win-Win Outcomes"
Description
For our September PMI UK Yorkshire and Humber event, we welcome Lysa Morrison, an NLP Master Practitioner, accredited trainer and Managing Director of LMA Training & Consultancy. Lysa will give an introduction to the simple language tools that successful people use to understand, engage, negotiate, influence and inspire internal and external stakeholders.


Do you want to engage with and gain 'buy-in' from stakeholders so you can create 'win-win' situations? Do you want to learn how to 'push the right buttons' when working with other people? Do you want to develop your negotiating and influencing skills? 

If so, then this talk will introduce you to an NLP (Neuro Linguistic Programming) influencing technique that enables you to recognise 'preferences' in people's language and behaviour so that you can begin to:
Understand what is important to them

Talk to people using language that matches their preferences

Show people that you understand what is important to them – be on the 'same wavelength', 'see eye to eye' with them

Make it easier for people to process information

Motivate others

Increase the likelihood that people will see things from your perspective
It's vital in any project situation to keep stakeholders effectively engaged so the techniques Lysa will introduce should be of great practical use to all attendees. We hope to see you in September.
POLITE REQUEST: PLEASE ENSURE THAT YOU BRING YOUR EVENT TICKET SO THAT WE CAN CHECK YOU HAVE REGISTERED TO ATTEND. ATTENDEES WHO HAVE NOT REGISTERED THROUGH EVENTBRITE WILL BE ASKED TO PAY £1 ON THE DOOR.


Lysa Morrison (MBA)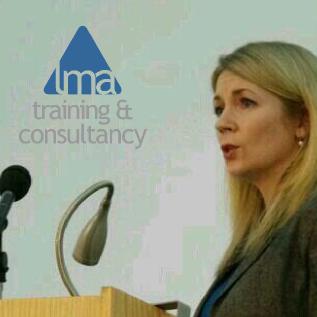 Lysa is the MD of LMA Training & Consultancy which she founded in 2007. LMA provides a variety of services that supports the strategic and people development of a wide range of private, public and third sector organisations. Lysa has many years of experience sitting on boards ranging from community development trusts through to the NHS. She is a NLP Master Practitioner and accredited trainer, an ILM accredited Executive Coach and a member of the EMCC (European Mentoring and Coaching Council). Lysa completed her Executive MBA at Newcastle University Business School where she is also an Associate Lecturer. One of Lysa's recent achievements is the development of a strategic benefits realisation tool that has been used at governmental level to ensure the full engagement of all stakeholders needed to realise the benefits from a project.
Agenda
6.00pm - 6-20pm: Event registration & refreshments
6.20pm - 6.30pm: Brief intro to the PMI from Andrew Clayton
6.30pm - 7.15pm: Session 1: Lysa Morrison – NLP Influencing Techniques
7.15pm - 7.30pm: Refreshments
7.30pm - 8.05pm: Session 2: Lysa Morrison - NLP Influencing Techniques
8.05pm - 8.15pm: Q&A
8.15pm onwards: Drinks and networking