Description
Announcing our sponsors!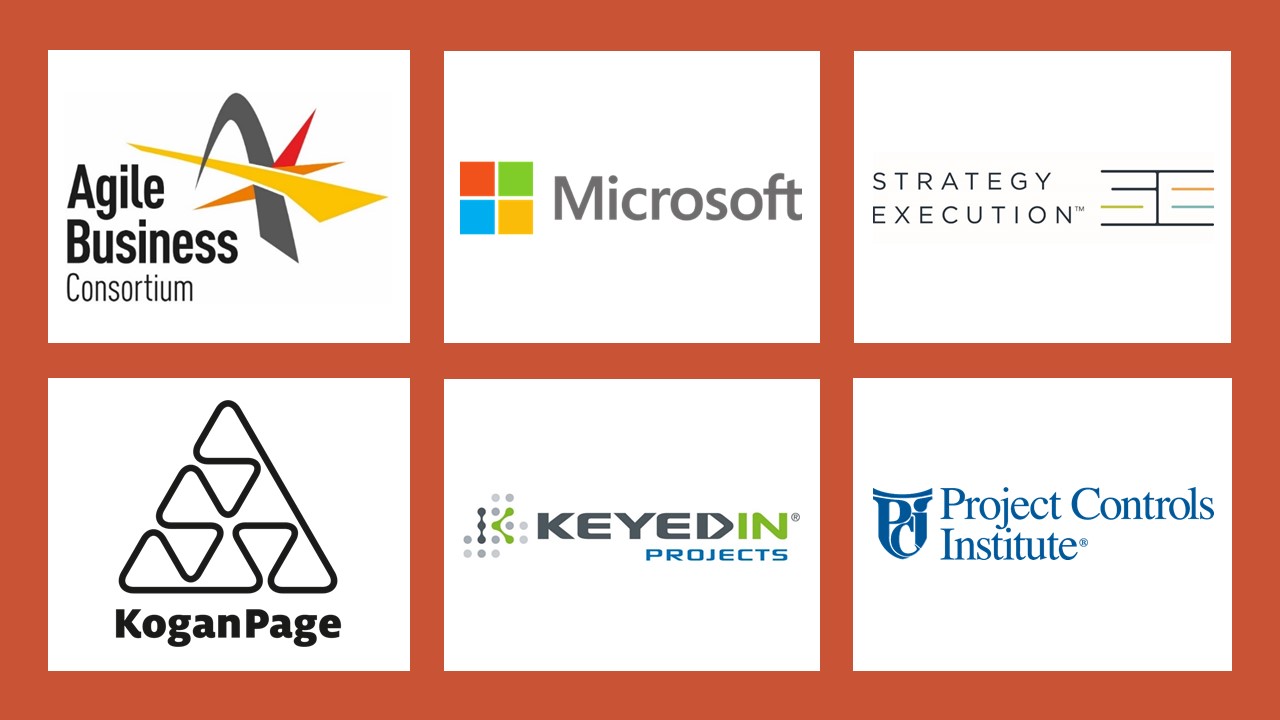 Our sincere thanks to this year's sponsors without whom this event wouldn't have been possible.


---
About Synergy
Synergy was founded in 2011 based on values of inclusivity, affordability and fun. It was intended to be a little different from other Project Management conferences offering a mix of both education and entertainment. The event is run almost entirely by volunteers and unlike other events doesn't set out to make a profit, rather the ambition is to bring together as many of our profession as possible to recognise the huge impact Project Management has on the world around us. In previous years we have had as many as 750 delegates join us at what has proven to be a hugely successful event.
The event is funded almost entirely out of sponsor and ticket income with any shortfall made up from PMI United Kindgom Chapter funds. If you have not attended the event before we would encourage you to consider joining us at what will be a hugely enjoyable look at the profession we are all a part of.


---
Scope & Benefits or Bust!
We are delighted to announce that this years Synergy event will take place on November 1st, at The Light, Friends House, Euston Road, London. In 2014, the Large Meeting House, originally designed for Quaker annual gatherings, was transformed into The Light, an award winning, truly inspiring venue for London.
We are also delighted to share more on this year's theme. Recent Official reports from the Infrastructure and Projects Authority IPA and National Infrastructure Commission NIC indicate continued issues with scope and benefits delivery. Issues that affect us all as taxpayers and delivery professionals. The problem is this. They can describe the problem but they can't fix it. That's for the delivery profession to do. Us! This year, in the pause before Brexit, Synergy takes a look at the complex relationship between scope and benefits.

Synergy will present a conference in five acts with a supporting cast of professionals from government commerce and academia who will share their knowledge and above all practical experiences:
Act 1 The Argument

Act 2 The Evidence

Act 3 Behaviour and Culture

Act 4 A Framework

Act 5 A joined-up approach - Agile Governance?


Synergy 2018 will continue in its mission to educate and entertain so that you can be a better project manager. It will also be the best opportunity of the year to gather with like-minded people; to renew bonds as well as make new ones. And a chance to see and talk to suppliers of some of the best Project Management products, services, and publications on offer in the marketplace today.
This year's programme provides the usual unusual blend of thought and technique served up with a few dashes of humour and entertainment at a price that shames others.


Katherine Bew




Professional Construction Strategies Group, Managing Director

Randall Black




Project Management Institute, Chair - Strategy Oversight Committee

Alexandra Chapman




Gartner Cool Vendor 2011, CEO Magazine contributor

Alex Clark




Siemens Managed Services, Head of Change Management & ePMO

Sandi Rhys Jones OBE, FCIOB,FWES




Management Consultant, Non Executive Director, Motivational Speaker

Dr David Hancock




Infrastructure and Projects Authority, Director of Construction

Simon Harmer




Combat Medic, British Army (Rtd)| Blast Survivor | Amputee Advocate

Jason Hones




Senior Leader, Transformational Change

Sarah Mallock




Creative Director and Profesional Musician

Karthik Nagesan




Lean Startup/Agile Evangelist, Public Speaker, The Apprentice 2016 (BBC), Entrepreneur

Kik Piney




Professional Training & Coaching Consultant

Sarah Schutte

Schutte Consulting Limited

Schutte Consulting Limited, Independent Solicitor-Advocate

John A. Sweeney




Etch, COO & Chief Futurist