PMI UK Yorks & Humber Branch - Realising Benefits: Can You Cope With Scope?
Description
The PMI Yorkshire & Humber Branch are delighted to welcome programme and project controls expert Patrick Kennerson to Leeds for a special session on scope management.
Effective scope management is a vital piece in the project management puzzle. Without it, projects run the risk of not delivering what customers want or spiralling out of control as stakeholders demand more and more features with no regard for the effect on cost, quality and schedule. In this session, Patrick Kennerson explains why writing a Statement of Work (SOW) is one of the most important things that a Project Manager will have to do.
Frequently a SOW is the first deliverable that a client sees so it is crucial that it tells the client a compelling story. It starts with the "why", then moves to the "how" and "what", followed by the "when", and "how much" in order to deliver the benefits. Everything should be cohesive and flow in such a way that it is easy to follow. The SOW should definitely not just be viewed as a "form" where you simply fill in the blanks.
With this in mind Patrick will talk about how to integrate SOW data elements in a way that adds value throughout the project scope life cycle.
If done properly the SOW elements can then be used to agree dependencies, model Risk via WBS elements, and act as Work Authorisation Documents (WAD), provide bottom up forecasts, and baseline scope for change comparisons. All of these activities are leveraged from the single data inputs that build the completed sow documents.
Judging by Patricks's impressive credentials and wealth of public speaking experience, It is sure to be a fascinating and informative session and it would be great to see you there.
Patrick Kennerson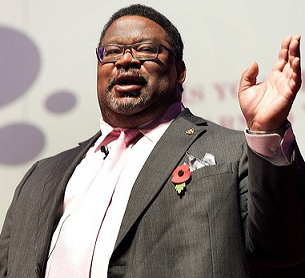 Formerly Programme Controls Director for the Programme and Commercial Management division at Mott Macdonald Ltd, Patrick brings his knowledge and experience of 15 years' as a Senior Programme Controls System Architect Managing Financial, cost, estimating, scheduling, procurement, accounting and contract administration disciplines for Thales Aerospace and BAA Plc.
Agenda
6.00pm - 6-20pm: Event registration & refreshments
6.20pm - 6.30pm: Brief intro to the PMI
6.30pm - 7.15pm: Session 1: How to define scope? Good practice, pitfalls and then how to nail it!
7.15pm - 7.30pm: Refreshments
7.30pm - 8.05pm: Session 2: Scope wizardry. So you think you can do this? Let's see how good you are?
8.05pm - 8.15pm: Q&A
8.15pm onwards: Drinks and networking