PMI/BCS: "This New System's Rubbish" - Improving IT Change Implementations
Description
The PMI Yorkshire & Humber branch are pleased to be partnering again with the Yorkshire branch of the British Computer Society for an evening event in York. It's the first event that both branches have held in York and we're really excited to be exploring new territory within the Yorkshire region.
For this inaugural York event, we are delighted to welcome award winning lean, change management & organization development consultant Ben Salder as our main speaker. Ben will lead a session on how to run successful IT change implementation projects.
Have you ever developed the best technical solution and planned the implementation to the nth degree only to find that the feedback you get is "This new system's rubbish!"
The technical and process elements of the plan often becomes the focus of systems implementations, even when the initial intent was to bring about business change.
The importance of engaging with the business and gaining real buy in from those who will be operating the new system can be considered secondary to achieving project deadlines around the system design and implementation. This in turn leads to a business which is not bought into the change and therefore not mobilised in time to maximise the potential that the new system can bring. With all this in mind, Ben will look at the lessons learnt from change programmes of major IT implementations.
Ben Salder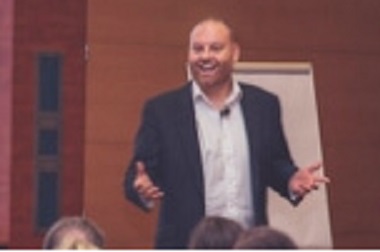 With a Production Management background working with such organisations as Pepsico, Toyota Motor Manufacturing UK and BAE Systems, Ben has led multiple Lean transformations, supported conflicting organisations to collaborate successfully, and been the change management lead & change management advisor on significant ERP implementations.
In May 2016 he was named in Lean Management Journal's "Lean Top 25" for practitioners across Europe who have demonstrated excellence in Lean through improved productivity, performance, process flow, or culture in their organisation.
Ben is also a thought leader within Change Management and has developed a coaching led, practical change model which brings about real employee led transformation.
Combining practical leadership experience with extensive knowledge of Lean, Change Management and Organisation Development, Ben has developed an exceptionally engaging and inspirational way to support organisations through significant transformations.
Event Parking
Access to parking can be found on The University of York Campus East via Field Lane. If you're using a satnav, use the postcode YO10 5GY. Parking costs £1 per hour or £6 per day, and is free at weekends and between 6pm and 8am. You can pay using coins or with a mobile phone using RingGo Cashless Parking.
Itinerary
6.00pm - 6-20pm: Event registration & refreshments

6.20pm - 6.30pm: Brief intro to the PMI and BCS

6.30pm - 7.15pm: Session 1: "This new system's Rubbish": Why IT System implementations go wrong
7.15 - 7.30pm Refreshments & networking
7.30pm - 8.05pm: Session 2: "This New system's Rubbish": Best practice and lessons learned from IT System implementations
8.05pm - 8.15pm: Q&A
8.15pm onwards: Refreshments and networking