Description
Hosted by the fantastic Jubilee Wood Primary School
---
Teachers of Milton Keynes! Fancy some free CPD?
Hear brilliant teaching ideas and learn something new and best of all... it's totally FREE!
Join like-minded educators in Milton Keynes and our inspirational guest speakers for some free CPD. We'll share ideas, resources and tips to take back and use in your primary classroom.
Tea and coffee will be available from 4pm and we will have a prompt 4:30pm start.
Have something to share? Reserve a speakers ticket!
Confirmed speakers include: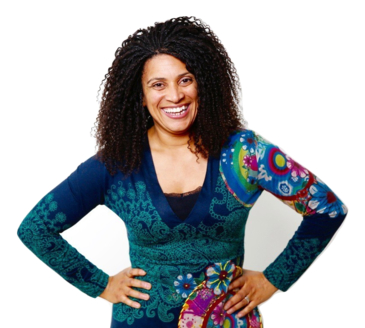 Jaz Ampaw-Farr is passionate about the difference teachers make. Through celebration and provocation she uses the transformative power of her own story to motivate and inspire the true heroes of education - YOU!

Reading, writing and spelling were Jaz's tickets out of physical and mindset poverty. This experience led her into teaching, setting up her own literacy consultancy then becoming an advisor, international speaker, teaching and learning coach and a catalyst for change. She believes our main role in teaching is to be advocates for learners. Her recent TED talk and forthcoming book, looks at reverse engineering her own mindset shift, pinpointing the part that teachers played. It provides a toolkit for schools to embed a resilience mindset in their learners that is adaptable to their own personal lives with applying literacy skills at the core.

You may recognise Jaz from the BBC spelling show, Hard Spell Abbey, which she worked on as educational advisor, writer and co-presenter. More recently she appeared as a candidate on The Apprentice. Fortunately she is more of an expert at delivering inspiring talks than selling lucky Chinese cats!
www.jazampawfarr.com @jazampawfarr
Anita Devi: Please Sir, I Want Some More!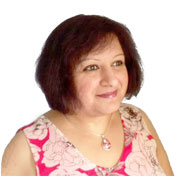 Learning is about growth; it is about change. So, in effect, as a teacher, first and foremost, I am a #ChangeMaker. Professionally, I have had the honour of working across the sector from early years to post graduate level - enabling other agents of change (in the UK and overseas) to galvanise their resources (inner and outer) to contribute to systemic change in education. These agents of change include teachers/lecturers, leaders as well as learners, parents and other individuals/organisations in the community.
My specialism is SEND & Inclusion; overcoming the barriers that prevent learners experiencing the joy of learning. With a background in school leadership, local authority change management, research and national policy development, I have been a consultant for 8 years! I am also PT PhD student exploring sustainable intragenerational social mobility … well that's the plan! I believe together we can create a system that is truly fit for purpose, so it excels all children & young people beyond their dreams, so it fosters hope & transformative dialogues amongst inter-generations and people of all nations. So, it sparks creativity & innovation. My why? I believe in the JOY of learning.
www.AnitaDevi.com @Butterflycolour
Dom Traynor: Traditional vs Digital Literacy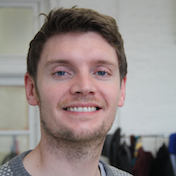 It doesn't have to be traditional OR digital literacy. Why not radically improve writing and reading as well as prepare children for their digital futures at the same time?
From the classroom to creating inspiring writing projects, it was in his year 1 classroom that Dom Traynor first discovered how creating simple videos, with a good old digi-blue camera, had a huge impact on pupil engagement and progress in writing. Dom is now a co-founder of A Tale Unfolds, a primary literacy social enterprise which uses film as a hook for writing.
Now he is an champion of writing and filmmaking in over 3000 classrooms, delivering staff training, class workshops.
Recently, he has been working on LitFilmFest, a celebration of children's traditional literacy & digital creations on Britain's largest cinema screen, the BFI IMAX, taking place on the 19th June.
www.ataleunfolds.co.uk @ATaleUnfolds @LitFilmFest
Tony Berwick: Breaking Down Barriers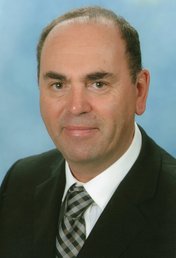 Tony was appointed as Headteacher to amalgamate two schools and create Jubilee Wood Primary. He is an experienced educational leader and has worked in Holland and Germany as well as Yorkshire and Essex in the past. He is passionate about creating a school that is innovative and takes calculated risks to improve the education of its children and open up learning across the community. Jubilee Wood is a Regional Champion School for the Learning Foundation and a pioneer in the use of 1:1 technology with children.
www.jubileewood.milton-keynes.sch.uk @JubileeWoodSch
Jon Smith: Pobble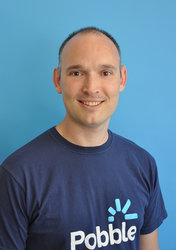 Jon is co-founder and CEO of award winning edtech venture Pobble. Pobble is used by tens of thousands of teachers to find the best teaching resources, give pupils a global audience for their work, and to assess writing. Jon, a certified Civil Engineer and Project Manager incubated Pobble whilst studying for his MBA at London Business School.
Anesh Ramlugan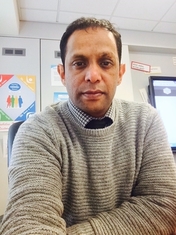 Anesh is a senior teacher and Head of Computing at Jubilee Wood Primary School, where he has been teaching since 2002. Currently teach Year 6, Anesh graduated with a B.Ed from the University of Witwatersrand in Johnanesburg and received his Masters in Strategic Leadership in Education from the University of Bedfordshire.
MORE SPEAKERS TO BE ADDED SOON!