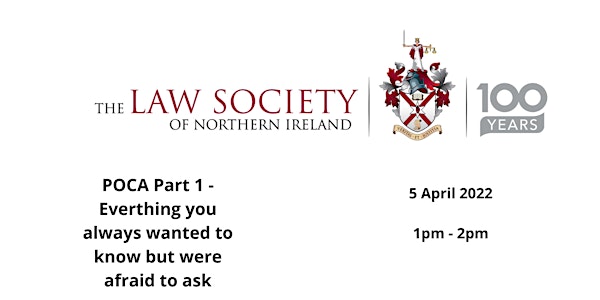 POCA Part 1: Everything you always wanted to know – But were afraid to ask!
Confiscation Proceedings – Basic Level
About this event
Date: Tuesday 5 April 2022
Time: 1pm – 2pm
Cost: £35.00 + VAT per person
CPD Hours: 1 Group Study
This series is aimed at criminal practitioners and will discuss how to identify key issues at the outset of the case and how to prepare, litigate and advocate in confiscation and restraint proceedings.
Speakers:
These sessions will be delivered by Ian Whitehurst. Ian practises predominantly from Exchange Chambers in Liverpool and has recently been called to the Bar of Northern Ireland. He specialises in serious organised crime, fraud, confiscation and has a particular interest in cybercrime and data protection issues. He defends and prosecutes in equal measure and has been appointed to the Regulatory List of Counsel to undertake the most complex technical regulatory offences on behalf of the Prosecution.
He is ranked in the leading legal directories for serious crime, fraud, confiscation and regulatory law. He has lectured extensively in England and has lectured at Ulster University, Galway University and University College, Dublin. In 2022, Ian is scheduled to teach a course on cybercrime in Chicago as well as lecturing in New York and in Canada.
All Tickets are non-refundable & non-transferable.
Please note that all events are recorded and may be made available post event.