• Pocket Gamer Drink Up • Sponsored by Grantoo & Heyzap •
Description
POCKET GAMER DRINK UP sponsored by GRANTOO & HEYZAP

The world's largest mobile game news site is getting social!

Meet up with all of your favorite mobile game friends and the Pocket Gamer & 148Apps editors at the hottest destination in town, the brand new Golden Gate Tap Room.

Enjoy this playland of arcade games which includes:

- Skee Ball
- Shuffleboard
- Pool Tables
- Foos Ball
- Simpsons Pinball
- Old school video games
- Spin the Beer Wheel!
- Over 100 beers on tap
- Jameson, Fireball, Fernet Branca and Jagermeister shots
- and tasty bites

Test your brewknowledge while mixing it up with the coolest people in the industry.

Come early and find us in the pool pod! There will be drink tickets for the first 100 who arrive! Business card is required as this event is specifically for mobile game devs.
Many thanks go to Pocket Gamer's event producer extraordinaire, Martine Paris, and our generous drink sponsors, Grantoo and Heyzap, for making this happen.

Sponsored by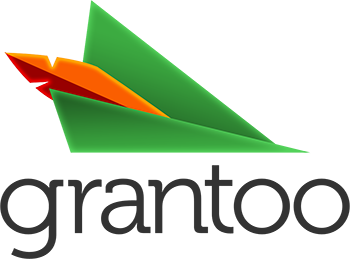 Grantoo immerses mobile game players in Fortune 500 advertising with brand-sponsored tournaments in their favorite mobile games. This powerful concept creates unmatched value for brands seeking to engage their audience on mobile devices, and generates substantial revenue for the game developers that publish these campaigns. In addition, Grantoo provides free features that improve the engagement and retention of mobile games: turn-based, asynchronous multiplayer challenges, social sharing and invitation, and ladder tournaments. Branded tournaments are unobtrusive: no advertisements will interrupt or overlay gameplay. Instead, your players win rewards from the brand while playing, and you earn for every player that enters the tournament. Best of all, players win great prizes and donations to charity in their name, giving them a real connection to both the brand and game.

Heyzap is a social discovery platform for mobile and the largest social network for Android/iPhone mobile gamers. Heyzap is based on San Francisco and was founded in 2009 by Jude Gomila and Immad Akhund. Heyzap provides users with a way to check-in to their favorite games, discover games and join a massive community of mobile gamers. Heyzap allows users to let other gamers know what they are playing, leave or browse tips for their favorite games, and earn badges. For mobile game developers, Heyzap provides an SDK to easily add Heyzap to their games driving game installs and virality. Investors include Ashton Kutcher, Union Square Ventures, Y Combinator, Albert Wenger, Naval Ravikant, Chris Dixon, Joshua Schachter & Qualcomm.
Organizer of • Pocket Gamer Drink Up • Sponsored by Grantoo & Heyzap •