Pocket Gamer Mobile Mixer Tour: Powered by SkyMobi @ Slush Conference with...
Location
Virgin Oil Co. Club
Kaivopiha, Mannerheimintie 5
00100 00100 Helsinki
Finland
Description
Slush is the second biggest event to hit Finland (after Pocket Gamer Connects of course) and so it feels like a wonderful place to draw our Mobile Mixer Tour, powered by SkyMobi and also sponsored by InMobi, Omniata & GetSocial to its conclusion.
On the 18 November, we'll be closing off our tour as the night draws in ever deeper on Helsinki by talking about something close to the heart of all Slush attendees: mobile gaming investment.
With free booze, food and entry to the event, this is the perfect opportunity to catch up with the great and good of the mobile gaming industry in Helsinki!

AGENDA
18:00 - 18:30 - Networking beers & food
18:30 - 19:15 - Discussion panel & presentation
19:15 - onwards: More drinks & networking
TOPIC
Bullish or bearish? Deciding the best investment approach to the mobile gaming market
whether mobile gaming really is a viable investment of it is a hit driven machine.

Explore the major lessons from high profile IPOs in the past few years.

Talk about the pitfalls and opportunities in the market currently.
CONFIRMED SPEAKERS
William Heathershaw, SkyMobi
Petri Ikonen, EA
Pankaj Bengani, InMobi
Olli Laesvirta, Boomlagoon
Alex Arias, Omniata
Reinout Te Brake, Getsocial
George Osborn, Pocket Gamer (Moderator)
Please note you do not need to have a Slush conference pass to attend this event, we welcome anyone working in the Games industry. Please sign up below and bring a long a business card to gain entry on the night!
Sponsored By

SkyMobi (NASDAQ: MOBI) is a leading mobile games publisher in China, and we:
Partner with 100+ leading distribution channels including Qihoo 360, Tencent, and Baidu

Maintain a strategic relationship for billing and distribution with China's three operators since 2005

Own the app platform, Maopao, which has more than 30 million MAU

Published international titles Dungeon Quest, Major Mayhem, Skiing Fred, Battle Towers, King Pele

Hosted more than 15 billion app downloads and has distributed more than $400 million to its partners.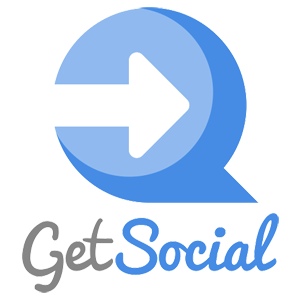 GetSocial is the engine for mobile app developers who believe in social growth.
Through studying user behavior within mobile games, GetSocial has developed a
number of engaging social tools. These tools have been developed to tap into the
players social graph to build new ways to develop communities and relationships
with minimal time and resources from the developer.
By opening up multi-communication channels across various games of a
developer's portfolio, it is possible to re-activate gamers, improve virality and
show what friends are doing and buying in their favorite games. GetSocial is
creating loyalty and brand awareness that enables developers to optimize their
freemium model and successfully build meaningful relationships.

InMobi enables the world's leading brands, developers, and publishers to engage global consumers through mobile advertising. InMobi platforms leverage advances in big data, user behavior, and cloud-based architectures to simplify mobile advertising for its customers. Recognized by MIT Technology Review as one of the 50 Disruptive Companies of 2013, InMobi is the world's largest independent mobile ad network, engaging 872 million active uniques in over 200 countries

All-in-one analytics platform providing big data tools for all digital industries.
Omniata's platform creates an integrated view of consumers across devices, providing tools to optimize the user experience in real-time. The platform integrates analytics, CRM, push notifications, click attribution and A/B testing platforms into a single all encompassing solution.
Our product consists of 3 modules: Analyzer, Engager and Acquirer. It is capable of integrating data from multiple sources, providing the tools to analyze, visualize and take action based on data. Which allows a 360 degree view of consumers while saving the costs of needing multiple data partners