Pocket Gamer Party @ GDC 2017 in association with Kiip Neon, ESC Games & GM...
Description
Join us in San Francisco during GDC for another spectacular PG Party sponsored by our friends at Kiip, ESC Games & GMGC. We will be transporting you into outer space with a wacky space themed party!
As always you can expect the usual mix of grade-A networking activity, plenty of drink, food, and fun as we party the night away.
N.B. THIS EVENT IS FOR GAME DEVELOPERS AND RELATED GAMES INDUSTRY PROFESSIONALS ONLY.
You need to RSVP and make sure you get there nice and early as RSVPing alone won't guarantee entry.
Oh, and bring your business card of course!
Please note that Steel Media reserves the right to refuse admission. Acceptance of registration does not guarantee your entrance to the event.
In town all week? Don't forget to check out the Big Indie Pitch event on Thursday March 2nd - sign up here to find out more about how to pitch your game to the press!
Meet Steel Media at GDC
The Steel Media team are out in force in SF
If you'd like to arrange a meeting during the week please get in touch:
Biz Dev B2B - Chris.James (at) steelmedia.co.uk
SM Agency & B2C Sales - Andreea.Ghiurca (at) steelmedia.co.uk
Pocket Gamer editorial - Craig.chapple (at) steelmedia.co.uk
Don't forget to CONNECT with us at one of our unmissable International Conferences in 2017! Click here for more details.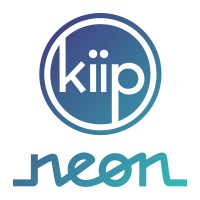 Kiip Neon delivers rewards-based advertising from top brands that is respectful to your users. We connect users with brands through in-app experiences during natural moments such as: getting a high score, completing a task off a to-do list, or finishing a run. Kiip provides an incremental revenue stream for developers and has a proven track record of increasing user engagement. Kiip Neon takes pride in delivering beautifully-designed units, customizable elements, and a variety of reward formats for the ultimate user experience.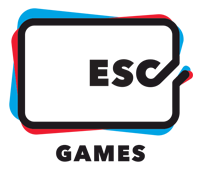 ESC Games is a pioneer in the gaming and entertainment space, comprised of an operational product business that designs and constructs the ESC Game Theater, the company's inaugural product, as well as the ESC Game Studio that develops the games. ESC Games brings dozens of people to play together in custom-built mini-eSports arenas.

ESI Design incubated the concept for ESC Games in partnership with Production Resource Group (PRG).


Established in 2012, GMGC promotes the entire global gaming industry by creating long term partnerships from East to West. It creates an international platform for game developers, publishers, investors, distributors, and other companies to form lasting co-operations through access to new fervent markets. GMGC organizes the annual Congress in Beijing, plus other various gaming industry events in Shanghai-Kunshan & Chengdu, China. It also hosts a series of global conferences in Southeast Asia, and other international seminars, and networking events around the year. GMGC also offers PR services & exclusive membership programs, high level executive business trips, and consulting services for gaming enterprises worldwide. For additional information on GMGC, visit the website. http://en.gmgc.info/