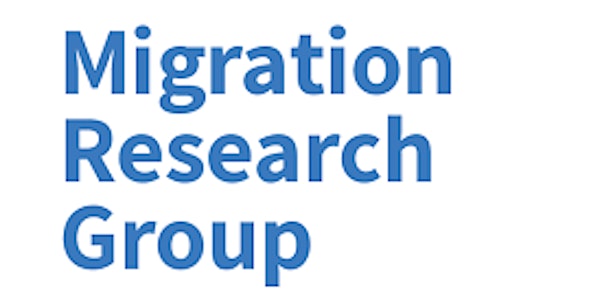 Pockets of possibility? Anti-racist scholar-activism in higher education
Pockets of possibility? Anti-racist scholar-activism in the neoliberal-imperial-institutionally-racist university
About this event
This event is a collaboration between the Migration Research Group and the Social Inequalities & Social Ordering research theme within the University of Sheffield's Department of Sociological Studies.
This presentation will focuses on our recent research exploring Anti-Racist Scholar-Activism in British universities. Based upon data from interviews with anti-racist 'scholar-activists', we will highlight a number of the key principles that we suggest define anti-racist scholar-activism. In so doing, we will consider the challenges and contradictions that arise from working in neoliberal-imperial-institutionally-racist universities, whilst also suggesting that there remain pockets of possibility for us to subvert the institution and work in service to communities of resistance.
Remi Joseph-Salisbury is Presidential Fellow in Ethnicity and Inequalities at the University of Manchester. He has written widely on race, racism and anti-racism, with a particular focus on racism in education and racism in policing. He is the Race and Resistance columnist at Red Pepper Magazine, and part of the Northern Police Monitoring Project and the No Police in Schools campaign.
Laura Connelly is a Lecturer in Criminology at the University of Sheffield. Her work sits at the intersections of race, gender and migration, and she often explores these issues within the context of the sex industry. Laura is part of the Northern Police Monitoring Project and the No Police in Schools Campaign, and is Chair of the Sex Work Research Hub.
Anti-racist scholar-activism raises urgent questions about the role of contemporary universities and the academics that work within them. As profound socio-racial crises collide with mass anti-racist mobilisations, Anti-Racist Scholar-Activism (2021, Manchester University Press) focuses on the praxes of academics working within, and against, their institutions in pursuit of anti-racist social justice. Amidst a searing critique of the university's neoliberal and imperial character, Joseph-Salisbury and Connelly situate the university as a contested space, full of contradictions and tensions.
Drawing upon original empirical data, the book considers how anti-racist scholar-activists navigate barriers and backlash in order to leverage the opportunities and resources of the university in service to communities of resistance. Showing praxes of anti-racist scholar-activism to be complex, diverse, and multi-faceted, and paying particular attention to how scholar-activists grapple with their own complicities in the harms perpetrated and perpetuated by Higher Education institutions, this book is a call to arms for academics who are, or want to be, committed to social justice.
'For the undercover guerrilla scholars, thieves for reparation, freedom-dreamers and those pretending professional compliance while living another secret life, this is your book. Treasure it as a record, guide and manifesto. Share it with your best-loved comrades and take heart. But don't show your boss.' Gargi Bhattacharyya, author of Rethinking Racial Capitalism: Questions of Reproduction and Survival