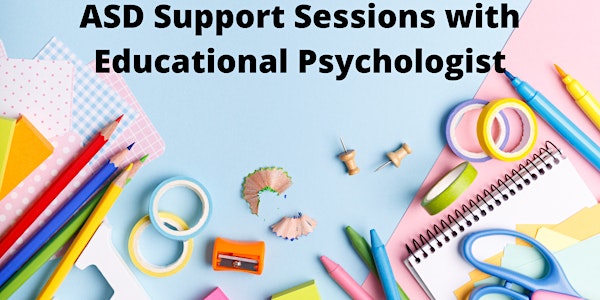 PODS Educational Psychologist Focussed Sessions (Communication Tools)
About this event
PODS is organising these online sessions with Educational Psychologist on 07th December 2021. Sessions are small and limited to 10 attendees.
Open to all families who have a chid with Autism or suspected Autism.
These sessions will look at how communication tools can support with behaviours and any concerns. Looking at use of symbols, charts, social stories, now and then, etc, etc . .
Ages 5-18 years.
These are focussed sessions for parent carers or family members to meet with other families and a trained Educational Psychologist who will support with a solutions focussed model, sharing experiences and accessing support from each other. The sessions are open to all PODS members and need to be booked (daytime and evening session available).
Comments from previous attendees:
Well structed and really effective sessions, despite being on TEAMS,
Sharing ideas and advice without being judged
Finding out I'm not alone, or that I'm the only one
Gives me ideas of techniques to try.
Organiser of PODS Educational Psychologist Focussed Sessions (Communication Tools)