About this Event
Pods Up North is a conference for podcasters.
Sponsored by Spotify, it's the first event of it's kind up North and brings together the super talented and diverse podcast community for a day packed-full of panel discussions, workshops and talks with top speakers from across the audio world.
This includes BBC Sounds, Spotify, Social Chain and Audio Boom and international, award-winning podcasts like the Two Shot Pod and The Naked Podcast. We've got over 25 speakers and you can see exactly who've we've coming below.
Confirmed Speakers
Jonathan Wall, Controller - BBC Sounds
Craig Parkinson, Presenter - Two Shot Pod
Natalie Silverman, Presenter - Fertility Podcast
Colin Gray, founder, host - Alitu / The Podcast Host
Matt Deegan, Founder - British Podcast Awards, Folder Media
Katy Leeson & Doddz, Managing Director - Social Chain
Amy Woods, Founder & Host - Content x10
Kieran McKeefery, cofounder, CTO - Rebel Base Media
Mike Newman - Head of UK Content & Partnerships, Audio Boom
Cllr Luthfur Rahman - Lead for Culture, Manchester City Council
Dan Hudson - Presenter, Gay and Non Gay Podcast
Jenny Eells & Kat Harbourn - Presenters, The Naked Podcast
Mike Cunsalo - CMO, Podcast.co
Jim Salveson - On The Left Side podcast, XS Manchester
Adam Catterall - Presenter, Fight Disciples Podcast
Claire Freeman - Founder ASFB Productions
Melanie Harris - Director of Sparklab Productions
Emma Goswell - Presenter, Coming Out Stories, Gaydio
John Gibbons - Presenter, The Anfield Wrap podcast
Lily Ames - Chalk & Blade and creator of UK Audio Network
Jay Mottershead - Full Time Devils podcast
Rebecca Rae-Evans - Co-Founder and host of Tech for Good Live
Boosting your podcasting knowledge, confidence & networks!
From getting listeners to making money, you'll learn the latest techniques, get insider-industry advice, learn some killer new skills and meet other awesome, podcasters. All with the aim of helping you to create and continue to produce great podcasts.
You will learn how
to build your audience
SEO & Shownotes can drive listeners to your show (nor not!)
to start a podcast from scratch
to make the most out of your content
you go about booking guests
to understand listener statistics
to win a podcast award
to build your podcast without chasing numbers
you can get personal with your podcast content
some of our guests have turned podcasting into a full time gig
what goes into putting on a live show
to conduct a great interview
to be a great storyteller through taking some tips from fiction podcasts
to be an authentic presenter
and much, much more…
I've thought about it, but I don't even have a podcast yet, can I still come?
Yes, we've designed the day to be for podcasters of all levels. From those who are just starting out, or if you want to discover how to take your podcast to the next level. The event is suitable for people podcasting on behalf of an organisation, like your business, to solo podcasters, hobbyists and all podcasters in between.
In addition to entry on the day, your ticket also includes,
Lunch (we'll get your dietary requirements when you buy your tickets)
Tea, coffee and water throughout the day
Entry to a special, pre-Pods Up North networking event on Friday 22nd November
& Exclusive Wrap Party on the evening of the 23rd (after the event!)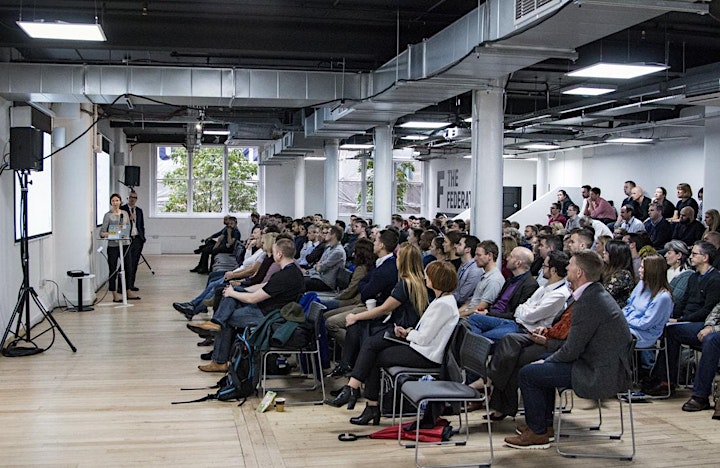 FAQ
Who behind all this then?
Pods Up North is brought to you by audio geeks and podcast / radio experts, Vic Turnbull (MIC), Kate Cocker (The Presenter Coach) and Ant McGinley (On The Left Side).
Where is it?
Federation House, Manchester. 2 minutes from Victoria train/tram station and even less from Shudehill bus, coach and tram station. Map here
When does it start?
The conference starts at 0915, but we'd like you to be there from 0830 on-wards so you can have a brew, say hi to people and get settled before the big day
Are lunch and refreshments included?
Yes, we're providing lunch. Plus tea, coffee and water will be available throughout the day. We'll get your dietary requirements from you when you buy your tickets.
Is there creche facilities
Sorry, we won't have these facilities at Pods Up North
Will there be a cloakroom
There won't be cloakroom facilities, but there is a rack for you to hang your coat. This'll be unmanned.
Is the venue wheel chair accessible
It sure is.
I'm driving where is the best place to park all day?
The venue is in central Manchester, so lots of parking around. Use something like this website to help show you the available and best priced parking
I'm staying over, what's the best hotel nearby?
Our venue is in Manchester city centre and surrounded by loads of hotels and aparthotels. Use a service like Booking.com to find the right place for your budget.
Will the event be filmed?
We will be live streaming the event (details announced soon).
=========================================
For press and sponsorship enquiries please email vic@vicelizabeth.com
=========================================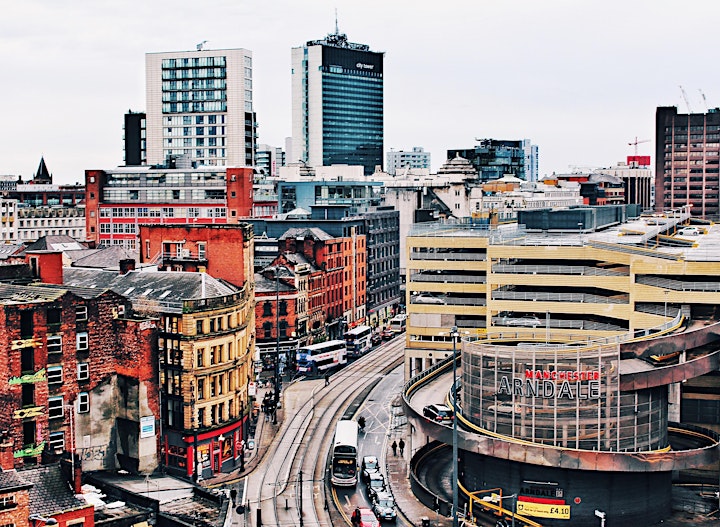 Confirmed speakers bios
Jonathan Wall - Controller of BBC Sounds
He is responsible for coordinating activity across the organisation to achieve the BBC's ambitions, develop the strategy for BBC Sounds as well as have an overview of the content that is being commissioned for BBC Sounds by the radio, music and podcast teams.
He was previously Controller of Radio 5 live and 5 live Sports Extra where he was responsible for the editorial content, leadership and overall management of Radio 5 Live and Sports Extra.
Jonathan began his career at Radio Humberside before moving into BBC Sport. He later became Editor of 5 live Sport where he was responsible for overseeing flagship output such as the Olympics, Wimbledon, and the football World Cup before being appointed Deputy Controller and Commissioning Editor, Radio 5 live, in July 2008. He became Controller in February 2013.
He brought the likes of Emma Barnett, Nihal Arthanayake and most recently comedians Elis James and John Robins to the station. He has overseen 5 live's push into podcasting and launched some of the most successful titles including That Peter Crouch Podcast, End Of Days, Flintoff, Savage And The Ping Pong Guy, and You, Me And The Big C.
-----------------------------------------------------------
Craig Parkinson - Two Shot Pod
Craig Parkinson is an Actor.
Yes, he's won awards.
Yes, he's known to millions from his performances in award winning films & television shows such as playing Tony Wilson in Control, DI Mathew "Dot" Cotton In the groundbreaking Line Of Duty, Shaun in Misfits and most recently Keith in Sky One's Temple ( to name a small few) BUT.....he doesn't want to talk about ANY OF THOSE...
For the last two years, Craig has been host to the Award winning*, The Two Shot Podcast where he delves into the personal journey of a different artist each week.
Whether it's an actor, a musician, poet or painter, the podcast always delivers stories you don't find elsewhere with guests who aren't always "doing the rounds" the podcast circuit.
Often funny.
Sometimes heartbreaking.
Always honest. Past guests have included :
Nile Rogers, Mark Strong, Vicky Mclure, Dermot O Leary, Jodie Comer and about 100 others.
*BRITISH PODCAST AWARD WINNER: BEST CULTURE PODCAST.
-----------------------------------------------------------
Katy Leeson - Managing Director of Social Chain
An IPA woman of tomorrow finalist and former head of new Business and Marketing at MediaCom. Social Chain is a Global Social Media Marketing Agency, working with some of the largest brands in the world including Sky Bet, E Entertainment, Superdry, Holland & Barrett and Häagen-Dazs. Katy's impressive career and accomplishments led her to secure the managing director's position after just six months at Social Chain. Katy has developed a number of new initiatives within Social Chain's existing structure since her appointment, such as Data Chain which has become a key focus for growth and source of revenue since its onset. Not only has she secured a number of key retainers for the business, but a large proportion of her time is invested into focusing on culture. Katy has bought a number of policies into Social Chain which have allowed for the seamless expansion of the business and its culture across its five locations.
Katy has been on her own inspiring journey since discovering she suffers from imposter syndrome and now shares the inner secrets of a woman in a predominantly male role online which has lead to her growing a social following who nominated her for the Women Role Models list of 2019 which is a list of high achieving women who are breaking down barriers at work and clearing the path to success for fellow women.
-----------------------------------------------------------
Colin Gray - The Podcast Host
Colin is a podcaster, speaker, PhD and founder of The Podcast Host and Alitu: The Podcast Maker. The Podcast Host is a huge resource on running a successful show, including a full guide on How to start a Podcast. And, Alitu is a web app that automates podcast production and assists editing, making podcasting quick and easy!
The Podcast Host | @thepodcasthost
-----------------------------------------------------------
Kate Cocker - The Presenter Coach
Kate is the voice behind one of Amazon's Top 10 Rated Flash Briefings: "Everyday Positivity". With 20 years experience in the radio and audio industry, she founded "The Presenter Coach" to help people be confident, comfortable and creative when they speak in public - whether that be on stage, on screen or indeed, on a podcast.
In her previous roles at the BBC and in Commercial Radio Kate became an expert in creating engaging audio delivered authentically through gripping storytelling, intricate sound design, and coaching the presenters to be the best "them" they could be.
Kate now coaches broadcasters and business leaders alike to be authentic and impactful communicators and is one of the production brains behind podcasts like The Eggchasers Rugby Podcast, Humans Of Business with Charlotte Pearce and Badass Women's Hour.
The Presenter Coach | @K8Cocker
-----------------------------------------------------------
Vic Elizabeth Turnbull - MIC Media
Vic is the founder of MIC, a social enterprise that makes podcasts for good eggs. MIC also runs meetups for their DIY podcaster community. Started in a room above a boozer in late 2018, MIC events are now held in Salford and Manchester and has over 200 members.
MIC's recently worked with Manchester City Council, the Pankhurst Trust on the 'Strong Manchester Women' podcast. Vic also has her own podcast called Tourist, it's a travel podcast with comedians as your tour guides.
Included on the prestigious Northern Power Women Future List, Vic's worked across the creative industries and with national, award-winning youth charities. She's also the Director of the independent music website, Silent Radio and is a regular panelist, her recent appearances include talks for Off The Record festival, Liverpool Sound City and Northern Power Futures 2018.
-----------------------------------------------------------
James Barr - Gay and a Non Gay Podcast
James is a comedian, podcaster and tv and radio host. James arrives fresh from a 5 star Edinburgh fringe run with his show Thirst Trap. He is the co-host of the UK's number 1 LGBTQ+ comedy podcast, A Gay and A NonGay, which has now had over 2 million listens. James' most recent work is a special 3 part documentary with BBC Radio 1 about so-called gay conversion therapy, in the UK.
Gay Non Gay Podcast | @imjamesbarr
-----------------------------------------------------------
Ant McGinley - Podcast Producer & Expert
Rochdale-born Ant is a podcaster, speaker and mentor, who made his first podcast back in 2005. He is currently one half of the critically acclaimed football comedy podcast "On The Left Side" and producer of "Mondeo Law." He is also part of the presenting team for the Football Social Daily.
He started his career answering the phones at Radio 1, before moving on to work as a commercial radio Breakfast host across the UK. He was one of the opening speakers at the world's biggest Podcast event - Podcast Movement in Florida, earlier this year.
-----------------------------------------------------------
Natalie Silverman - The Fertility Podcast
An established radio broadcaster, having presented on Heart around the UK for over a decade as well as Hits Radio. She is also a professional voiceover artist, recording TV and Radio commercials, corporate videos, onhold messages and e-learning projects. In 2014, Natalie launched The Fertility Podcast once successfully pregnant after fertility treatment and has spent the last five years, creating engaging content to empower and educate men and women about issues affecting their fertility.
With over 220 episodes listened to in over 90 countries, The Fertility Podcast was the UK's first dedicated voice to this topic and has paved the way for other podcasts in the fertility space highlighting the need and desire for people struggling with infertility to be able to hear more from others going through the same. Natalie now works within the fertility industry helping to bridge the gap between the patient and the industry by creating bespoke podcast content, as well as hosting and charing events such as The Fertility Show, Fertility Fest and the HFEA Annual Conference, she has also just been invited to join an independent steering committee for Ferring Pharmaceuticals. The podcast is also a recognised member of Social Enterprise UK.
-----------------------------------------------------------
Amy Woods - Content 10x
Amy is an expert in content repurposing and the Founder of Content 10x. She helps content creators grow their audience by maximizing their return on every piece of content they create. If you want to learn how to promote and repurpose your content so that you can really grow your audience, then Amy is your person!
Amy is the host of The Content 10x Podcast, where she teaches all that you need to know about repurposing your content. If her creative agency doesn't do it for you, then she teaches you how to do it yourself. She is also the author of Content 10x: More Content, Less Time, Maximum Results, the ultimate guide to reaching more people online with your content.
She's talked on stages all around the world about content repurposing, most recently at PodFest Multimedia Expo, Content Live, Agency Transformation Live and Podcast Movement (the biggest annual global podcast industry event), and later this year at Retain Live and YouPreneur Summit.
-----------------------------------------------------------
Hywel Evans - The Adventures of Brian Hovis
After obtaining a BA in Directing from elite drama university Rose Bruford, Hywel worked as a director for a number of years before setting up a community radio station in Liverpool from scratch. More than a decade on, Hywel is still acting as managing director for this station. As part of the 'Hywel and Jamie' duo he has presented hundreds of thousands of hours on stations including; Kerrang! Radio, Rock Fm, Key 103, XFM and BBC 6 Music.
As well as creative agency, On The Eighth, based at MediaCityUK, Hywel also created Low Fat Radio, a radio production company in which he script writes, produces and edits podcasts.
Hywel has won 'Best Comedy Podcast' certificate at the New York Radio Awards for 'The Adventures of Brian Hovis', and recently presented every day on XS Manchester 10am-2pm for a few years.
Having quit radio twice, and regularly recorded the ramshackle rambling podcast about tv, 'The Box Set Pod', Hywel is now a lecturer at The University of Chester in radio and podcasting. He also runs a rabbit kennels with his wife.
@hywelesq | The Adventures of Brian Hovis
-----------------------------------------------------------
Matt Deegan - Folder Media
Working at the Radio Academy, bidding for FM and digital licences for GWR and then leading strategic projects at Classic FM, XFM and Capital were all warm up for Matt's current job as Folder Media's Creative Director.
Folder incubates, then manages, new radio and media ideas. It created the award winning children's radio station Fun Kids, that Matt leads. Now nationwide on digital radio it sits at the centre of a suite of video, web, audio and mobile products for kids under 12. Folder also creates radio and podcasts for broadcasters including the BBC and ITV. Matt was the Executive Producer of ITV's Love Island Podcast, he's the co-founder of the British Podcast Awards and the podcast event business Podcast Live.
-----------------------------------------------------------
Mike Newman - Head of UK Content Partnerships, Audioboom
After nearly 20 years in radio, where he launched, managed and produced breakfast shows and radio stations across the UK, Mike moved into the podcast industry.
As Head of UK Content Partnerships, Mike informs the wider strategy for Audioboom and works closely with some of the UK's leading podcasts to drive revenue growth and listening.
-----------------------------------------------------------
Kieran McKeefery - Co-founder & CTO, Rebel Base Media
Kieran is the co-founder and chief technology officer for Rebel Base Media, the creators of Captivate.fm, Podcast Websites, Podcast Success Academy, Poductivity. A recognised expert in podcast analytics & technology, Kieran works closely with the IAB and is currently working new initiatives to make podcast analytics more open and accessible. You'll find Kieran with his headphones on listening to Star Wars podcasts and Googling how to get better at golf.
Rebel Base Media | @KieranMcKeef
-----------------------------------------------------------
Kat Harbourne & Jenny Eells - The Naked Podcast
The presenters and producers behind the multi-award winning BBC pod 'The Naked Podcast'. Best friends and colleagues the duo developed the daring concept of honest conversations in the buff with the hope of challenging perceptions and hang ups when it comes to body image. Their guests include Reverend Kate Bottley who revealed she was harassed whilst conducting a funeral; broadcaster Stephanie Hirst who went into extraordinary detail about her gender reassignment surgery and lead singer of Reverend and the Makers Jon McClure who spoke for the first time about his experience of anorexia. As well as the well-known names the podcast also features experiences of disability, relationships, life changing illness, health, fitness and mental health. They are all gripping stories; often emotional, sometimes hilarious and always empowering.
The Naked Podcast | @TheNakedPodcast
-----------------------------------------------------------
Jim Salveson
Jim is an audio professional with over 20 years in the industry. He has worked with some of the biggest radio and commercial brands in the UK and took his first steps into podcasting way back in 2007.
Currently, he co-creates the multi-award nominated satirical football show "On The Left Side" and heads up the 'Sports Social' project for Voiceworks.ai - harnessing new technologies to create on-demand sports content around the world.
-----------------------------------------------------------
Councillor Luthfur Rahman - Executive Member for Skills, Culture & Leisure for Manchester City Council
Councillor Luthfur Rahman is Executive Member for Skills, Culture & Leisure for Manchester City Council. He is a strong advocate for the role of culture in the development of the city and believes that all members of the community should be able to participate in the broadest range of cultural activities. He initiated the city's first Culture Awards in 2019 and the Festival of Manchester - a large scale community event in Platt Fields park, which showcased the vibrancy and diversity of culture and creativity in the city.
Previously Luthfur served as the Assistant Executive Member for Culture and Leisure, Neighbourhoods, Environment, Finance and HR and was also Lead Member for Race.
Luthfur works very closely with the community supporting various voluntary organisations and charities; he is particularly passionate about empowering young people and women. To further these goals, he is a board member of the Young Foundations Uprising programme, Manchester International Festival, HOME, Young Manchester, OnnSide and the National Football Museum.
Luthfur was awarded the Community Champion of the Year at the LGIU Councillor Awards for 2011 and is an Entrepreneur and qualified Financial Adviser.
-----------------------------------------------------------
Clare Freeman - ASFB Productions
Two years ago, Clare Freeman left her permanent job at the BBC to become a podcast producer.
Her dad thought she was mad.
She called her company A Small Furry Bear Productions after finding a note in her 10 year-old self's diary. Back in those days she presented a radio show on her ghetto blaster.That story of the little girl with big dreams playing cassettes is how she explains the DIY approach of today's podcast movement.Her first podcast was in 2012 with The Guardian. In 2015 she launched a weekly series, becoming the UK's first female ice hockey podcast host.Now she podcasts about weight loss, death, suicide, ageing and loneliness - personally and professionally.She's interviewed drug dealers, prostitutes, one of Nelson Mandela's bodyguards and a 34 year-old waiting to die.She's recorded podcasts in churches, pubs, parks, her bed, kitchens and cars.Alongside her clients' content - she presents her own series:NHL Fans From Afar, The Fuck It Moments, Slimming World Food For Thought.The latter has grown from 0 to 100,000 listeners in 8 months. It's a regular face in Apple Podcasts' Top 200 Health and Fitness podcasts. Listeners have thanked Clare for her honesty around mental health, inspiring many to not be afraid to get the help they need.Creatively, she's not afraid to bare her soul - sometimes with tears - to truly connect with her listeners. But mostly, it's the opinion of her tribe and community which shapes her content - not the chase for empty numbers and stats.
ASFB Productions | @ClareFreeman_
-----------------------------------------------------------
Mike Cunsolo - Podcast.co
Mike Cunsolo is CMO and co-founder at Podcast.co & Radio.co. We create and distribute podcasts for brands like Samsung, Roc Nation and IFLTV and stream live audio to 15 million people everyday, on behalf of brands like Unicef, Whiskas, Vice Magazine and Primavera Sound.He previously worked in advertising creating content strategies and writing copy for clients like Converse, LG, Scotch & Soda, Channel 4 and Mozilla. This is the last thing he wrote.
-----------------------------------------------------------
Mel Harris - Sparklife Productions
Mel Harris worked within the BBC as a radio drama producer for 12 years, ran BBC Writersroom (North) for 5 years and set up her own successful audio production company more than 10 years ago. She has produced and directed many hundreds of audio programmes, both drama and documentary and been appointed as executive producer on many other indie productions. She regularly acts as executive producer for a number of companies including Holy Mountain and Savvy Productions.
A large part of Mel's professional life has involved finding, encouraging and mentoring new talent. Before she joined the BBC she was appointed director of North West Playwrights, a project run by playwritings to get more new work on the stages of the north west. As an in-house radio drama producer at the BBC she made many dramas by new writers and writers new to radio. During her time at the BBC she ran the biennial Alfred Bradley Bursary Award which produced first radio plays by Lee Hall, Peter Straughan and Cat Jones. At Writersroom she worked closely with five theatres from Merseyside to Tyneside, developing and bringing new writers into new schemes for all BBC drama platforms. As one of only four indie companies to secure a batch bid of afternoon dramas for BBC Radio 4, Mel has brought fifteen directors entirely new to radio to the BBC in the last few years. She's just made three new dramas for Radio 3 by young Trinidad writers in partnership with Trini Good Media for Carifesta 2019. Sparklab are now producing podcast series for Manchester International Festival & the Co-op movement. And - Sparklab have just secured funding from the Audio Content Fund to make a drama series about jazz legends for Jazz FM.
-----------------------------------------------------------
Dan Hudson - A Gay And A Non Gay Podcast
Dan Hudson is the nongay half of A Gay And A Nongay. He recently appeared on the front cover of Attitude magazine and has written for the Metro on how to be a LGBTQ+ ally. Formerly a presenter for Kerrang! Radio, he is an expert on rock music and has interviewed everyone from Metallica to WWE wrestlers. He is also a freelance producer at BBC Radio 1 and 1Xtra and previously worked on the award-winning Kiss Breakfast Show.
Gay Non Gay Podcast | @DANHUDSON
-----------------------------------------------------------
Emma Goswell - Radio presenter and podcast host
Emma keeps herself busy with 3 jobs – She's the host of 'Coming Out Stories' Podcast, co-presents Gaydio's Drivetime show and presents The 'Dead Good Show' on BBC Radio Manchester every Wednesday.
She began her career by being awarded 'Young broadcast journalist of the year' by the broadcast Journalism training council in 2002.
She first began working as a journalist at Dee 106.3 and Imagine Fm before moving to the BBC where she worked for 5 years as a news reader, producer, reporter and presenter.
Between 2009 and 2012 she worked at Hmp Styal for the Prison Radio association and set up the first radio station inside a women's prison in the UK.
Emma co-presented the breakfast show on Gaydio- the worlds biggest LGBT radio station for 5 years between 2013 and 2018. As well as her broadcasting work she manages outreach projects teaching radio skills to groups across Manchester.
She is also passionate about LGBT rights and volunteers for the Albert Kennedy Trust.
She lives in Didsbury with several cacti and in 2019 grew her first tomatoes!
@emmagoswell | @ComeOutStories
-----------------------------------------------------------
Vanessa Kanbi - Film maker & Podcaster
Vanessa Kanbi is a Scottish Ghanaian film maker and podcaster who has a passion to shine a light on untold stories. Vanessa has a podcast called Magnificent Mothers in which she interviews mums about their life story's and experiences. She also creates content for her personal YouTube channel 'Vanessa Kanbi'. She often features on BBC Radio Scotland as a guest and had her debut on BBC Scotland's new TV channel in October in the documentary 'Black and Scottish'.
Magnificent Mothers | Instagram
-----------------------------------------------------------
Adam Catterall - Fight Disciples podcast
Adam is the co - founder of the multi award winning Fight Disciples podcast. Over the last 3 years Fight Disciples has led the way for sports podcasting winning 'Best sports show' at the British podcast awards in back to back years, 2017 & 2018. They also collected the Silver award at the 2018 ARIAS in the 'Best Sport show' category.
Adam is also the lead presenter for fight sports coverage on national radio station talkSPORT and also fronts 'Open Mat' on BT Sport, a TV program that see's Adam covering the biggest UFC fight events around the world.
@AdamCatterall | Fight Disciples
-----------------------------------------------------------
John Gibbons - The Anfield Wrap
John Gibbons is one of the hosts of The Anfield Wrap, a podcast and website dedicated to sharing the journey of supporting Liverpool Football Club. The Anfield Wrap has won three Football Supporters Federation awards and is twice the Silver Award winner of the Listeners Choice Award at the British Podcast Awards. Starting in 2011 as a once a week free podcast, The Anfield Wrap launched a radio show in 2013, a subscription audio service in 2015 and a subscription video product in 2019. The Anfield Wrap produces content every day from our Liverpool office and studios, supported by 14 full time staff and over 100 contributors.
@TheAnfieldWrap | @johngibbonsblog
-----------------------------------------------------------
Jay Mottershead - Full Time Devils podcast
Jay started podcasting over ten years ago with fellow United fans. Jay went to the games as part of the RedMancunian Podcast, just as a hobby at first. His day job was as a news reporter for local radio. A few years later Jay became involved with the Full Time Devils YouTube channel as a contributor, mainly due to a United blog he ran called RedFlagFlyingHigh. In March 2019 Jay took over as content producer and decided to bring back the podcast, not as a phone-in which it had been previously, but as four fans just sat around chatting about United, football and anything else that pops into their heads! Since then the podcast has grown, one week it even made it to the number two spot in the Itunes UK Sport Podcast charts, with only the That Peter Crouch Podcast keeping Full Time Devils off the top spot!
Full Time Devils on YouTube | @RFFH
-----------------------------------------------------------
Lily Ames - Chalk and Blade
Lily Ames was trained at the Canadian Broadcasting Corporation in radio news and documentary. She moved to London in 2014 to pursue podcasting. Since then she's produced work for The Guardian, BBC, VICE and Audible and for branded clients including Slack, Mozilla and The Atlantic. In 2017 she created the UK Audio Network which brings together professionals from all corners of the industry to foster growth, collaboration and transparency. She's currently the lead producer with Chalk & Blade.
-----------------------------------------------------------
Rebecca Rae-Evans: Co-Founder and host of Tech for Good Live
Bex has been podcasting for 10 years. Yes, 10 years. Yes, she doesn't look old enough. Starting out on community radio, she began podcasting her show. This took her on a 10 year journey through a variety of bedrooms, laptops and snowball microphones to her latest podcast, Tech for Good Live that she founded with some other friends working in the same sector. They're now set up all professionally as a community organisation, with a logo and everything and have expanded from 5 friends in a pub to 15 friends (and totally well professional experts) rotating weekly on a podcast recorded out of an actual studio. Despite their explicit rating on iTunes, they've been invited worldwide to perform the show live at conferences and have had some famous guests (if you're a tech ethics or charity nerd).
-----------------------------------------------------------
More Guests To Be Announced Soon
For questions, queries, asks - whatevs, drop us a line
PodsUpNorth@gmail.com