Description
PODUK
HOSTED BY MILLENNIUM POINT
SPONSORED BY PRESENT COMMUNICATIONS & HINDENBURG SYSTEMS
PodUK is a one-day celebration of UK Podcasting, with Panels, Q&A's, Recordings and Workshops ranging from podcast creation to fandom culture! We aren't particularly interested in the corporate side of podcasting; PodUK is all about establishing a light-hearted, geek-centric environment for podcasting and podcaster fans.
PodUK will feature fantastic podcasting guests, with panels, recordings, meet n' greets, workshops, fan meets, cosplay, and MORE! We are holding it at the unique Millennium Point venue in central Birmingham, hosting our panels and recordings in the gorgeous Auditorium space. Our £20 ticket gets you access to the full event - no worrying about extra payments for meet n greets here!
FEATURING:
THE NOSLEEP PODCAST
WOODEN OVERCOATS
VICTORIOCITY
PODCRAFT
WE FIX SPACE JUNK
THE ORPHANS
COACHING FOR GEEKS
A SCOTTISH PODCAST
HOW WE ROLL
MADIVA
ESC INSIGHT
FULL SCHEDULE: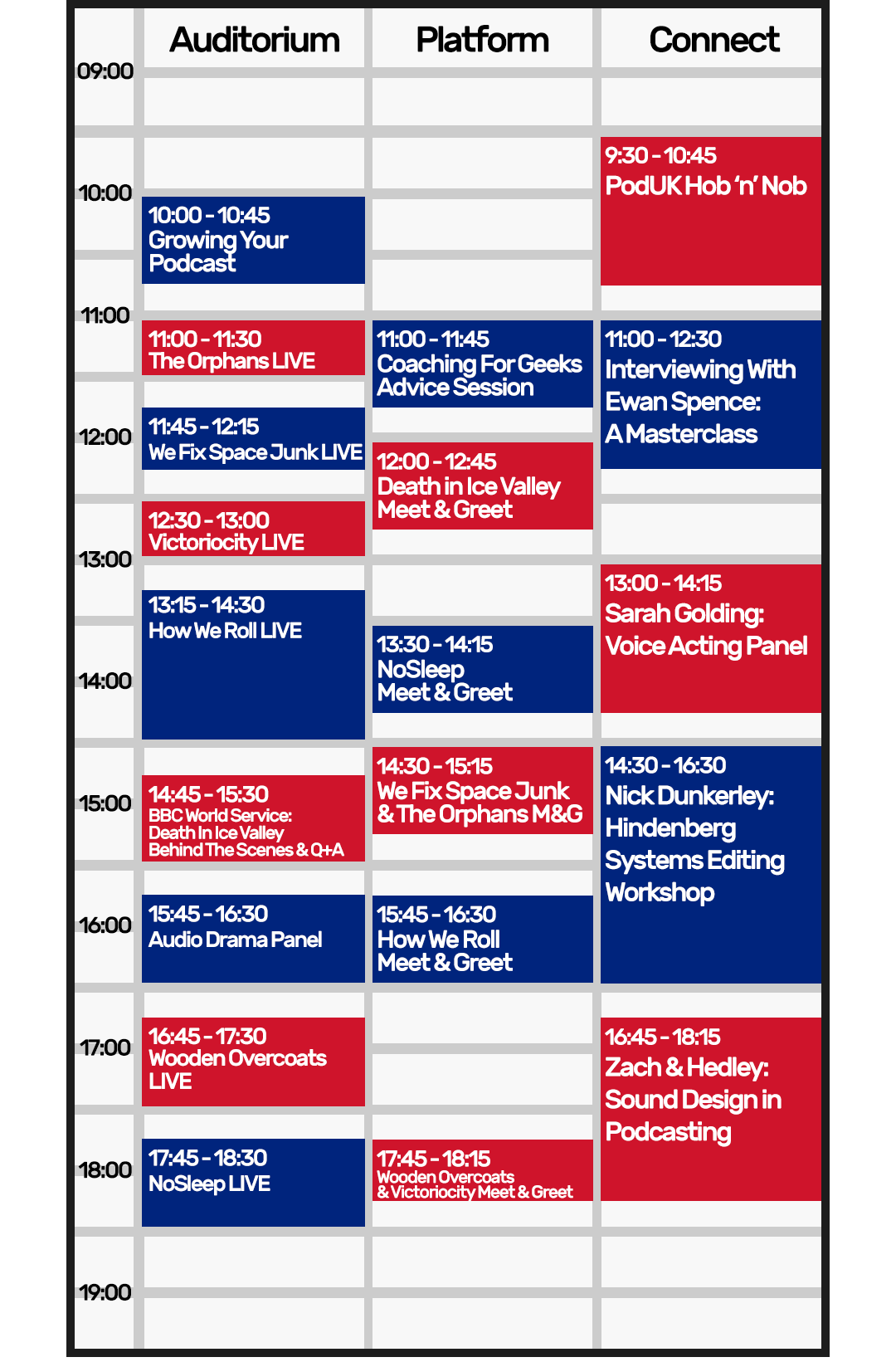 For access & carer tickets, please read THIS first.
Check out www.podcastconvention.uk for more information.