About this Event
Michael will be reading from his third collection, Meet Me at the Harbour, which explores our coast on the frontline of climate change. Michael covers pollution, rising sea levels and the next generation in his verse. He will also be talking about his upcoming environmental short novel The Cage about a group of humans trying to escape an alien zoo.
André will focus mainly on his recently published third collection, Blood Rain. This examines some of the most pressing challenges we and the planet now face, interwoven with more personal poems and elegies.
The event is free to attend.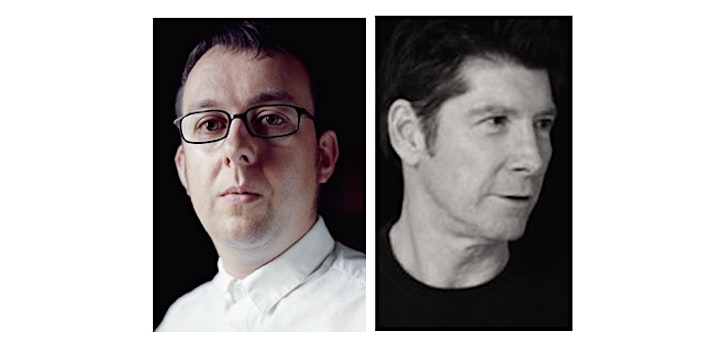 About André and Michael:
André Mangeot has published three poetry collections, Natural Causes (Shoestring, 2003), Mixer (Egg Box, 2005) and Blood Rain (Seren, 2020) along with two books of short stories, A Little Javanese (Salt, 2008) and True North (Salt, 2010) and has recently completed a novel. For over ten years he was a member of the poetry ensemble The Joy of Six which performed at many festivals across the UK. Alongside his writing he works in the charity sector.
Michael Brown is the author of The Exhibit (Silverwood,2014), Mercurial (Silverwood, 2017) and Meet me at the Harbour (Eyewear, 2019) and forthcoming The Cage - short novel. He lives in Chesterton with his husband and adopted son. Michael works for Cambridge Literary Festival and curates events for Cambridge Festival of ideas. Movie star Sigourney Weaver has reviewed his books.