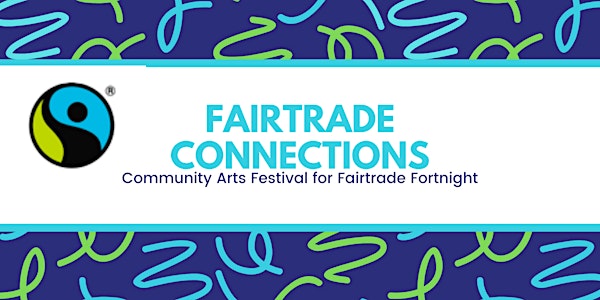 Poetry evening with Clare Shaw, Zoe Brigley and Kristian Evans
Join Yorkshire poet Clare Shaw, alongside Welsh poets Zoe Brigley and Kristian Evans for an hour of poetry readings
About this event
Zoë Brigley Thompson and Kristian Evans, editors of "100 Poems to Save the Earth" will read from this life-affirming anthology which is due to be published in Spring 2021 by Seren Books.
Zoë Brigley has three PBS recommended poetry collections: The Secret (2007), Conquest (2012), and Hand & Skull (2019) (all published by Bloodaxe). She also published the nonfiction essays Notes from a Swing State (2019). She recently published a chapbook, Aubade After A French Movie (Broken Sleep 2020), and in 2021, she will publish another chapbook, Into Eros, with Verve. She runs an anti-violence advocacy podcast: Sinister Myth: How Stories We Tell Perpetuate Violence. She won an Eric Gregory Award for the best British poets under 30, was Forward Prize commended, and listed in the Dylan Thomas Prize. She is co-editor (with Kristian Evans) of the forthcoming anthology 100 Poems to Save the Earth. She works as an Assistant Professor in English at the Ohio State University.
Zoe says: "For me, maintaining fair trade is about recognizing our interconnectedness in the world. It is far too easy to exploit labour in countries that are not our own, when we do not see the immediate and heartbreaking consequences of that. If we could raise the global standard of living it would have such a strong and immediate impact for us all, in fact on the climate crisis itself. But more than that fair trade is just the right thing to do."
Kristian Evans is a poet and environmentalist interested in deep ecology. He is the author of Unleaving (Happenstance), and the online series A Kenfig Journal for Sustainable Wales. Together with Zoe Brigley, he is editing the forthcoming anthology, 100 Poems to Save the Earth (Seren 2021) and a special issue of Magma Poetry 79 on Dwelling (with Rob Mackenzie). You can see their articles about ecologies and poetry at Planet, Poetry Wales, and Wales Arts Review, as well as in a film on dwelling made in cooperation with Planet:  They have a co-written non-fiction chapbook Otherworlds out from Broken Sleep in 2021.
Kristian says:"Like most people, I want to know where the products I need come from, how they were made, and how the people involved were treated and paid. We are no longer willing to accept that exploitation is an inevitable part of the price of the things we buy."
They'll be joined by Clare Shaw, who'll read from her third Bloodaxe collection "Flood" on the themes of this year's Fairtrade Fortnight - "Choose The World You Want" and "Fairtrade, Climate and You".
Clare Shaw has three poetry collections with Bloodaxe - Straight Ahead, Head On and Flood: her forthcoming fourth collection was awarded a Northern Writer's Award and will be published by Bloodaxe in 2022.
As an Associate Fellow of the Royal Literary Fund, Clare is responsible for establishing writing projects in workplaces across the UK. She is co-director of the Kendal Poetry Festival; and a regular tutor for the Poetry School, the Wordsworth Trust and the Arvon Foundation.
In her various roles as a writer, librettist, project leader and mental health trainer, she works with a wide range of organisations: these currently include the Royal Academy of Music, St Mungo's Community Housing Association, and the BBC.
PRESS
"'As a reader you cannot expect an easy time with Clare Shaw. She deals with the big subjects, war and conflict, violence and violation but also the subtler themes of language as a means of expression, identity and the difficulties of motherhood. She takes us to places we may be reluctant to go but more importantly she fixes her gaze on us and demands our attention and our involvement" (James Carruth, The North).
This event is sponsored by Embsay with Eastby Fairtrade group.
Tickets for this event are free but if you would like to, please donate to our crowdfunder
https://www.gofundme.com/f/fairtrade-community-arts-festival