Description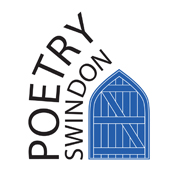 Poetry Swindon present a monthly poetry writing session with Hilda Sheehan followed by an open mic.
Monday 5th February, 19th March, 23rd April, 21st May and 18th June - 6pm to 8pm.
6pm to 7pm - Be inspired by a selection of poems and discussion to create new work. The sessions are suitable for all levels of writers £5
7:30 - 9:30 - Bring a favourite poem, or a poem or two you have written to share with a friendly audience £3
If you attend both sessions, the cost is £7
CAFE AVAILABLE: TICKETS ON THE DOOR (Pay at the cafe please).
Event Photo: Copyright Jennifer Berry