POETRY WORKSHOP FOR ACTORS AND DIRECTORS LA VIDA ES SUEÑO (LIFE'S A DREAM)
Event Information
Refund policy
Contact the organiser to request a refund.
Eventbrite's fee is nonrefundable.
A general understanding of Spanish Golden Age verse, using La vida es sueño by Calderón de la Barca as our foundation with Ignacio García.
About this event
(English below)
Profesor: Ignacio García - Director del Teatro Internacional de Teatro Clásico de Almagro. Puedes consultar su CV aquí
Con un total de 10 horas, este taller se compone de 4 sesiones de dos horas y media los jueves desde el 20 de mayo hasta el 10 de junio de 17:00 -19:30 UK time (18:00-20:30 hora peninsular) .
Introducción al teatro del Siglo de Oro. (20 mayo, jueves, 17.00-19.30 UK time)
El verso como lenguaje y sus reglas básicas. (27 mayo, jueves, 17.00-19.30 UK time)
La entonación del verso. (3 junio, jueves, 17.00-19.30 UK time)
La relación entre el verso y la interpretación: Acción interna y externa. (10 junio, jueves, 17.00-19.30 UK time)
Contenido: Consideraciones generales sobre el siglo de oro y sus condicionantes ideológicas, filosóficas y estéticas. Las reglas básicas del verso - ritmo, métrica externa e interna, rima y la pausa como elemento fundamental del ritmo. Análisis de los signos de puntuación y la estructura gramatical como descripción del personaje. Palabra y acción; La direccionalidad e intención del texto a través del gesto y la acción.
Objetivos del curso: El objetivo del taller es proporcionar un conocimiento general del teatro en verso del Siglo de Oro español, que permita capacitar al actor y al director para interpretar o dirigir conociendo los códigos y las convenciones específicas de este género y época.
Nivel recomendado: El curso está destinado a actores y directores profesionales o estudiantes en fase final de su formación que ya dispongan de experiencia teatral.
¿Cómo se impartira el curso? El taller será un evento virtual a través de Zoom. Se compartirá el enlace tres días antes del primer taller y se enviará a los participantes el material oportuno para el desarrollo del taller.
Idioma: Castellano
Edad mínima recomendada: 18 años
----------------------------------------------------
Facilitator: Ignacio García - Director of the Almagro International Classic Theatre Festival. Find out more here .
This 10-hour ONLINE workshop will be spread over a four week period between May and June, with a 2.5 hour session taking place every Thursday from 17:00 to 19:30 UK time:
Introduction to Golden Age drama. (Thursday, 20th May, 17.00-19.30 UK time)
Verse as language, and the basic rules. (Thursday, 27th May, 17.00-19.30 UK time)
Intonation. (Thursday, 3rd June, 17.00-19.30 UK time)
The relationship between poetry and performance: (Thursday, 10th June, 17.00-19.30 UK time)
What will we cover? Understanding the ideological, philosophical and aesthetic drivers of Golden Age Poetry and the wider context and conditions in which they were written and performed. The basic rules of verse: Rhythm patterns, external and internal metres, Rhyme, the value of consonants and the importance of pause.An analysis of grammatical structure to explore characters, events and actions.Poetry and Performance: Conveying textual meaning through gestures and action.
What will I achieve? By the end of this workshop, you will have sufficient knowledge about the specific conventions and codes of this genre and period to be able to faithfully perform or direct Spanish Golden Age Theatre.
What level is the workshop and do I need any particular skills? This course is aimed at professional actors and directors or students in the final stages of their studies, who already have stage experience as well as dominion over the Spanish Language.
How will I be taught, and will there be any work outside the class? The workshop will be an online virtual event Via Zoom (the access link will be given 3 days before the course)you will be able to access it through the links provided. Additional material will be provided.
Language: Spanish
Age: 18+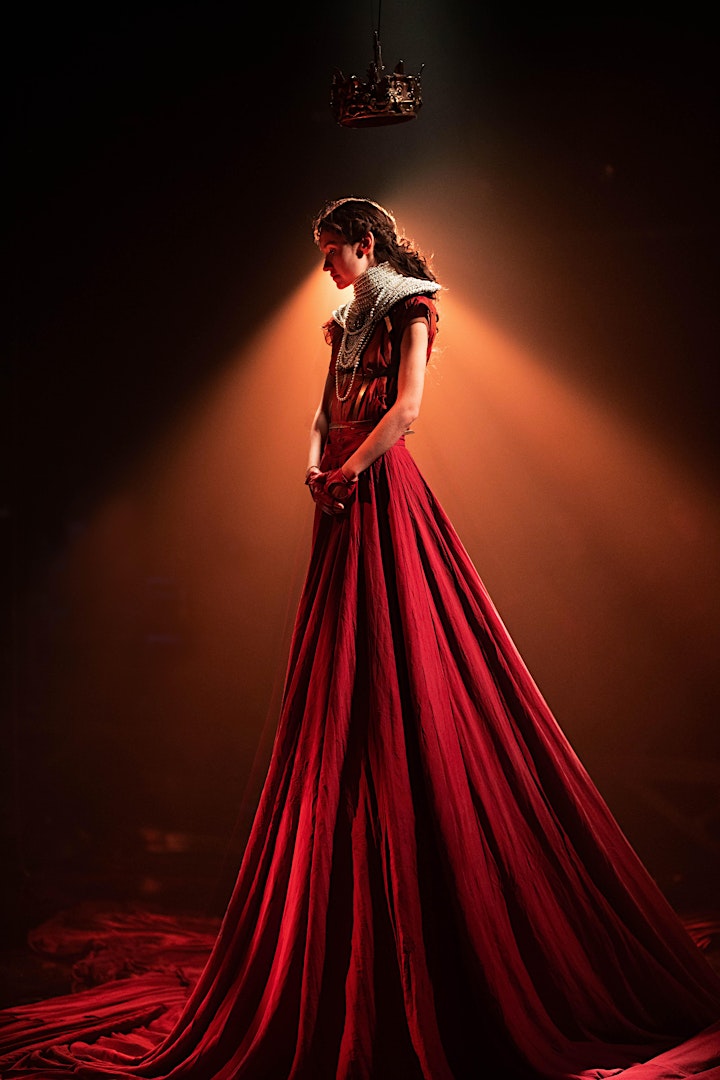 Location
Refund policy
Contact the organiser to request a refund.
Eventbrite's fee is nonrefundable.
Organiser of POETRY WORKSHOP FOR ACTORS AND DIRECTORS LA VIDA ES SUEÑO (LIFE'S A DREAM)
FeSTeLõn: The Festival of Spanish Theatre of London, is an independent initiative which creates a cultural exchange between Spanish theatre companies and London audiences.
It was founded in 2013 by Mariví Rodríguez Quiñones, a lecturer at King's College London, in response to the lack of Spanish theatre being performed in the English capital.
Since being founded the festival has brought theatre companies from Spain to London each year giving them the opportunity to reach a new audience.
Previous festivals have included many UK premieres and their programmes can be seen in full in the archive section of our site.
Over the past years, FeSTeLõn has been growing and gaining more of a presence in London, with a diverse audience. Our surveys from FeSTeLõn 2017 have shown over 15% of our audience have a first language outside of Spanish or English. Through the use of surtitles the productions are also accessible to those who are hard of hearing. FeSTeLõn has been able to allow Spanish theatre companies to perform in their native language whilst also guaranteeing that all those interested in Spanish theatre, regardless of their knowledge of the language, are able to participate and enjoy the productions.
As well as the work it produces onstage, FeSTeLõn has also dedicated itself to introducing a collection of activities offstage to its programming. For example, each production at the festival hosts a Q+A session for the audience after one of their performances in order to strengthen the cultural interchange and understanding between spectator and performer. All companies have the opportunity to give talks relating to their work, and in 2017 topics included theatre as a poetic space for reality and the role of humour as a tool for social intervention.
In 2017 and 2018, the festival's founder and director was one of the jury for the Almagro OFF, part of the Almagro International Festival of Classical Theatre, a leading cultural event in the theatre calendar. We also launched an education programme with Notre Dame School, Southwark, which has a high percentage of native Spanish speakers who sometimes find it difficult to integrate into their new surroundings. Weekly theatre classes and writing workshops helped the students create plays relating to their own lives. The programme will continue and expand further in 2019. FeSTeLõn's interest in cultural exchange begins on the stage but goes much further than that.