POETRY WORKSHOP FOR ACTORS AND DIRECTORS LA VIDA ES SUEÑO (LIFE'S A DREAM)
Event Information
Refund policy
Contact the organiser to request a refund.
Eventbrite's fee is nonrefundable.
A general understanding of Spanish Golden Age verse, using La vida es sueño by Calderón de la Barca as our foundation with Ignacio García.
About this event
(English below)
Profesor: Ignacio García - Director del Teatro Internacional de Teatro Clásico de Almagro. Puedes consultar su CV aquí
Con un total de 10 horas, este taller se compone de 4 sesiones de dos horas y media los jueves desde el 20 de mayo hasta el 10 de junio de 17:00 -19:30 UK time (18:00-20:30 hora peninsular) .
Introducción al teatro del Siglo de Oro. (20 mayo, jueves, 17.00-19.30 UK time)
El verso como lenguaje y sus reglas básicas. (27 mayo, jueves, 17.00-19.30 UK time)
La entonación del verso. (3 junio, jueves, 17.00-19.30 UK time)
La relación entre el verso y la interpretación: Acción interna y externa. (10 junio, jueves, 17.00-19.30 UK time)
Contenido: Consideraciones generales sobre el siglo de oro y sus condicionantes ideológicas, filosóficas y estéticas. Las reglas básicas del verso - ritmo, métrica externa e interna, rima y la pausa como elemento fundamental del ritmo. Análisis de los signos de puntuación y la estructura gramatical como descripción del personaje. Palabra y acción; La direccionalidad e intención del texto a través del gesto y la acción.
Objetivos del curso: El objetivo del taller es proporcionar un conocimiento general del teatro en verso del Siglo de Oro español, que permita capacitar al actor y al director para interpretar o dirigir conociendo los códigos y las convenciones específicas de este género y época.
Nivel recomendado: El curso está destinado a actores y directores profesionales o estudiantes en fase final de su formación que ya dispongan de experiencia teatral.
¿Cómo se impartira el curso? El taller será un evento virtual a través de Zoom. Se compartirá el enlace tres días antes del primer taller y se enviará a los participantes el material oportuno para el desarrollo del taller.
Idioma: Castellano
Edad mínima recomendada: 18 años
----------------------------------------------------
Facilitator: Ignacio García - Director of the Almagro International Classic Theatre Festival. Find out more here .
This 10-hour ONLINE workshop will be spread over a four week period between May and June, with a 2.5 hour session taking place every Thursday from 17:00 to 19:30 UK time:
Introduction to Golden Age drama. (Thursday, 20th May, 17.00-19.30 UK time)
Verse as language, and the basic rules. (Thursday, 27th May, 17.00-19.30 UK time)
Intonation. (Thursday, 3rd June, 17.00-19.30 UK time)
The relationship between poetry and performance: (Thursday, 10th June, 17.00-19.30 UK time)
What will we cover? Understanding the ideological, philosophical and aesthetic drivers of Golden Age Poetry and the wider context and conditions in which they were written and performed. The basic rules of verse: Rhythm patterns, external and internal metres, Rhyme, the value of consonants and the importance of pause.An analysis of grammatical structure to explore characters, events and actions.Poetry and Performance: Conveying textual meaning through gestures and action.
What will I achieve? By the end of this workshop, you will have sufficient knowledge about the specific conventions and codes of this genre and period to be able to faithfully perform or direct Spanish Golden Age Theatre.
What level is the workshop and do I need any particular skills? This course is aimed at professional actors and directors or students in the final stages of their studies, who already have stage experience as well as dominion over the Spanish Language.
How will I be taught, and will there be any work outside the class? The workshop will be an online virtual event Via Zoom (the access link will be given 3 days before the course)you will be able to access it through the links provided. Additional material will be provided.
Language: Spanish
Age: 18+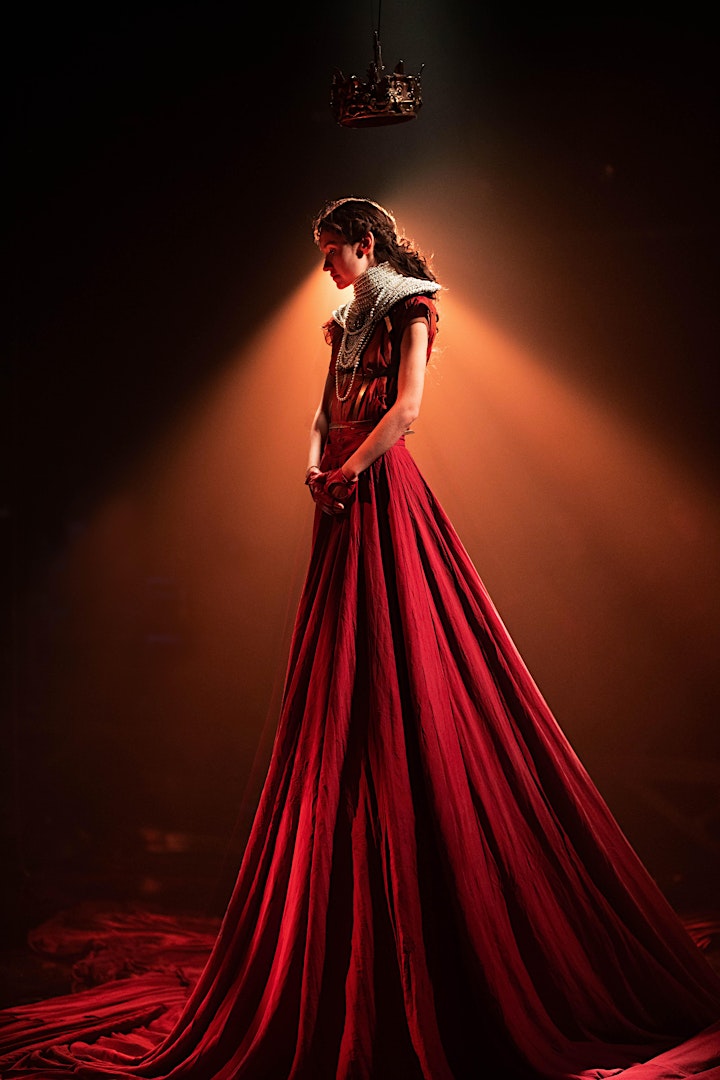 Location
Refund policy
Contact the organiser to request a refund.
Eventbrite's fee is nonrefundable.