Description
Talia Randall Poetry Workshop, just before Freak Speak
Friday 13th May, 5-6.30pm
Explore how your own life experiences can be turned into a genre defying performance that fuses spoken word, sound design and theatre. Talia will lead you through some inspiring exercises which span her own knowldge of spoken word, comedy, cabaret, and theatre. You will spend time writing, chatting and playing the soundtrack of your life. Whether you're a prolific poet looking to improve your confidence and skills, or whether you've never properly tried writing but would really like to in a comfortable environment, this workshop is for you. All ages and abilities welcome.
This workshop is brought to you by: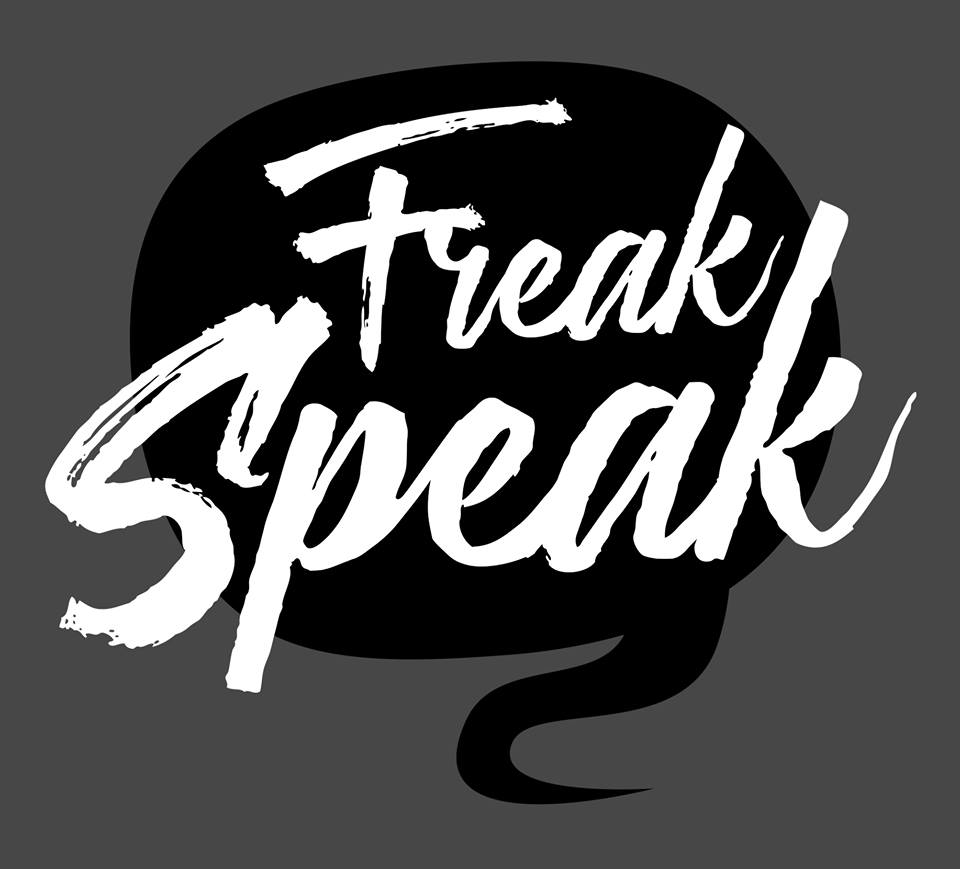 We're running a special ticket offer, book onto this workshop and get entry to Freak Speak included in the price, with no booking fee! Limited availability, get them before they're gone. If you're just looking to purchase a standard Freak Speak ticket, click here.
About Freak Speak
Freak Speak is Peterborough's best spoken word night. Bringing you the best kind of punch-you-in-the-gut poetic talent from across the country.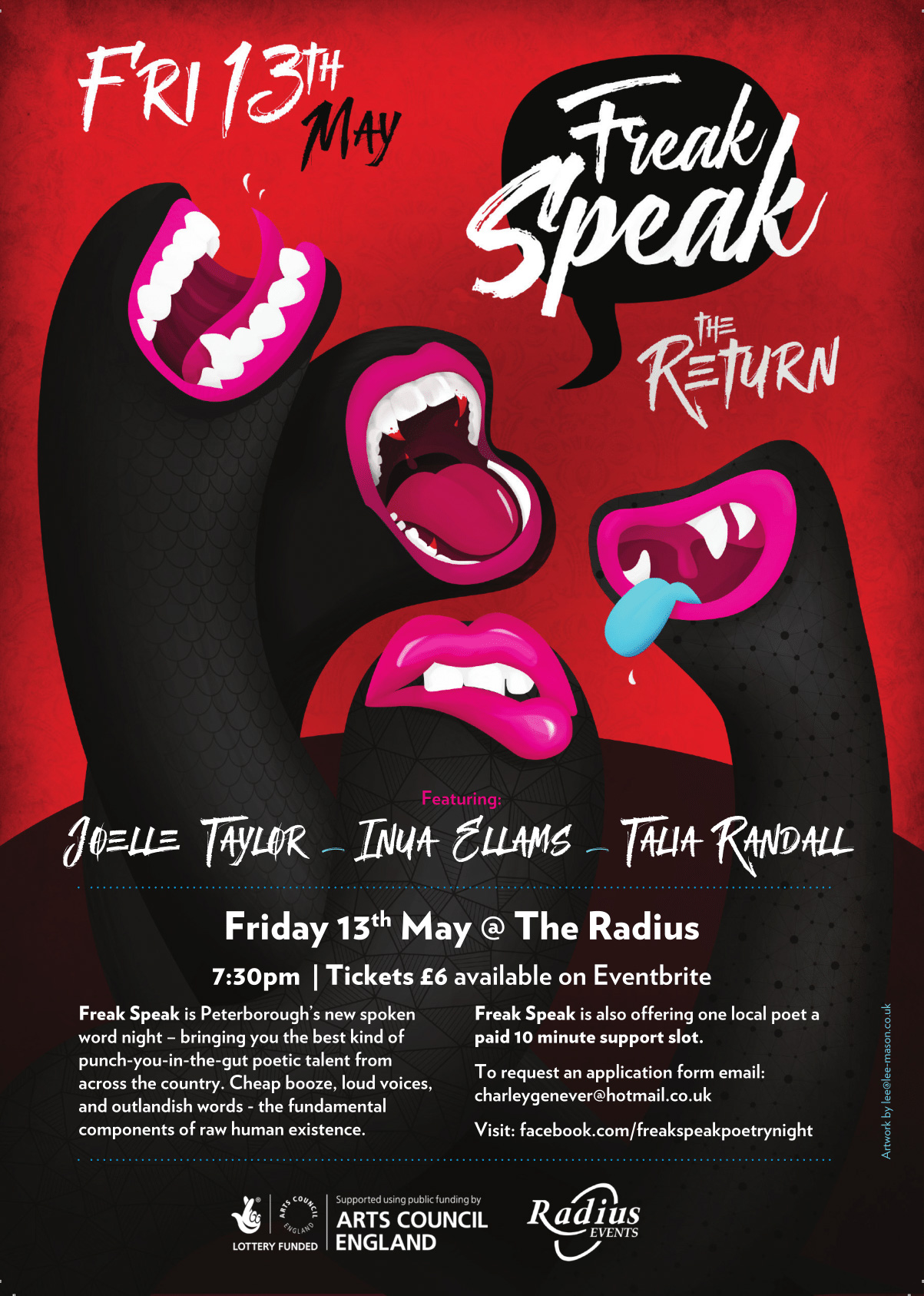 About Talia Randall
Talia Randall spans poetry, comedy, theatre, music and cabaret. An inventive entertainer who pushes at the boundaries of spoken word, Talia has collaborated with circus artists, sound designers and animators to find new ways to tell stories.
At Freak Speak Talia will be performing a 20-minute extract of 'Bloodlines', her Roundhouse commissioned show.
With an original take on spoken word Bloodlines remixes garage MCing, communist manifestos and Hulk Hogan's speeches in an innovative and heartfelt show about how we make sense of the mess of our lives.
"Weaving high octane comedy with more contemplative moments, playfully explores a fascinating question through an engaging personal narrative"
★★★★ Sabotage Reviews