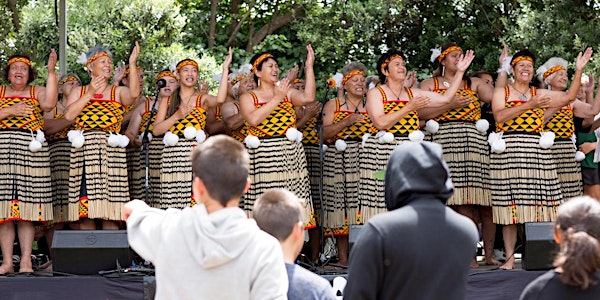 * Poi E - The Story of Our Song * FILM * ATA | VĀSA Reflections of an Ocean
Location
Raven Row
56 Artillery Lane
London
E1 7LS
United Kingdom
Refund policy
Contact the organiser to request a refund.
Eventbrite's fee is nonrefundable.
This is the story of 'Poi E', the number one hit that outsold 'Thriller' to become a cultural taonga for generations in Aotearoa New Zealand
About this event
POI E is the story of the creation of New Zealand's iconic song of celebration, the song that became the unofficial national anthem. A ground-breaking mash-up of 1980s pop music, traditional Māori waiata and bop dancing, 'Poi E' was a unique product of its time.
Written and directed by Tearepa Kahi (Mt Zion), POI E takes the audience on a laugh-and-cry emotional journey as it lays out the hard-scrabble context from which the song was born and the relationships which shaped the song and propelled it forward.
Dalvanius Prime, a musician with an international R&B career and a Motown dream, but divorced from his Māori identity, returned home to nurse his dying mother and discovered a new dream - to bring Te Reo Māori to the younger generation through pop music with a uniquely Māori flavour. He co-composed 'Poi E' with Māori language composer Ngoi Pēwhairangi and persuaded his family, The Patea Māori Club, to perform it.
Along the way, he gathered a diverse and talented bunch of collaborators to record the song, make a music video and take all the steps necessary to get it to Number 1 on the charts. This included hustling up investment from family and local Patea businesspeople, who recall the moment with pride.
The film is told largely in Dalvanius' own words and features many truly Kiwi characters who were there at the time in poignant, often hilarious recollections .
**********************************************************************************************************
We come from generations of story tellers
We have so many stories, we could fill our ocean many times over
Our stories reflect our complex and beautiful diversity, the things that make us different and the similarities we have with each other, like our ocean, the VĀSA, it is the space between us, that connects us together.
In*ter*is*land Collective are honoured to present ATA | VĀSA – Reflections of an Ocean, a small but carefully curated collection of a few stories, told in the medium of film, that come from the latest generations of storytellers
*************************************************************************************************************
This film will be precluded by the short film Meet Munch Jnr. To find out more information about this short film please visit: https://www.interislandcollective.com/events/2019/9/24/ata-vsa-reflections-of-an-ocean-meet-munch-jnr
*************************************************************************************************************
Film: Poi E – The Story of our Song
Duration: 92 minutes
Director: Tearepa Kahi
Cast: Dalvanius Prime, Ngoi Pēwhairangi & Pātea Māori Club with Taika Waititi, Stan Walker and the Topp Twins
Country: Aotearoa, New Zealand (2016)