Description

---
Christmas is the perfect time to get crafty and aren't these paper poinsettia wreaths to die for?!? Join our fun craft workshop and you'll soon be impressing friends with your own festive paper designs.
Choose between traditional colour schemes and modern brights to suit your own home décor and display your finished make with pride on a door or table as a unique centrepiece. A great activity to enjoy with friends over the festive period, it will soon have you feeling Christmassy!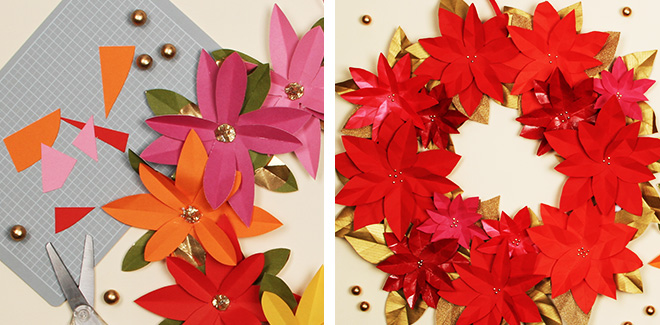 Please Note: Workshops are suitable for ages 10 and upwards. All under 16's must be accompanied by an adult. Workshop tickets and vouchers are non-refundable and non-transferable. This does not affect your statutory rights. In the unlikely event that Paperchase cancels an event, they will contact you via Eventbrite to arrange an alternative date or refund. Paperchase reserves the right to refuse entry and is at the decision of the store manager.