Description
Join us on Thursday, June 20th at 7pm for a special Open House event at our gorgeous location in the Mack Sennett Studios in Los Angeles, where we will be celebrating the release of Point Blank LA instructor Sweatson Klank's new album Super Natural Delights. The album drops in early June on the mighty Friends of Friends label and you are invited to witness an exclusive hour long interview with the man himself about his production techniques, getting the record signed, and insights into the creative process behind the album. We will also be giving away a free copy of the album on vinyl as well as a free copy of Ableton Live Suite. For anyone looking to learn more about music production or the inner workings of the music industry this one is not to be missed! During the event, you'll also be able to take a tour of our home in the famous hundred-year-old studios, get a look at the state-of-the-art equipment we use and ask any questions of our Course Advisor team.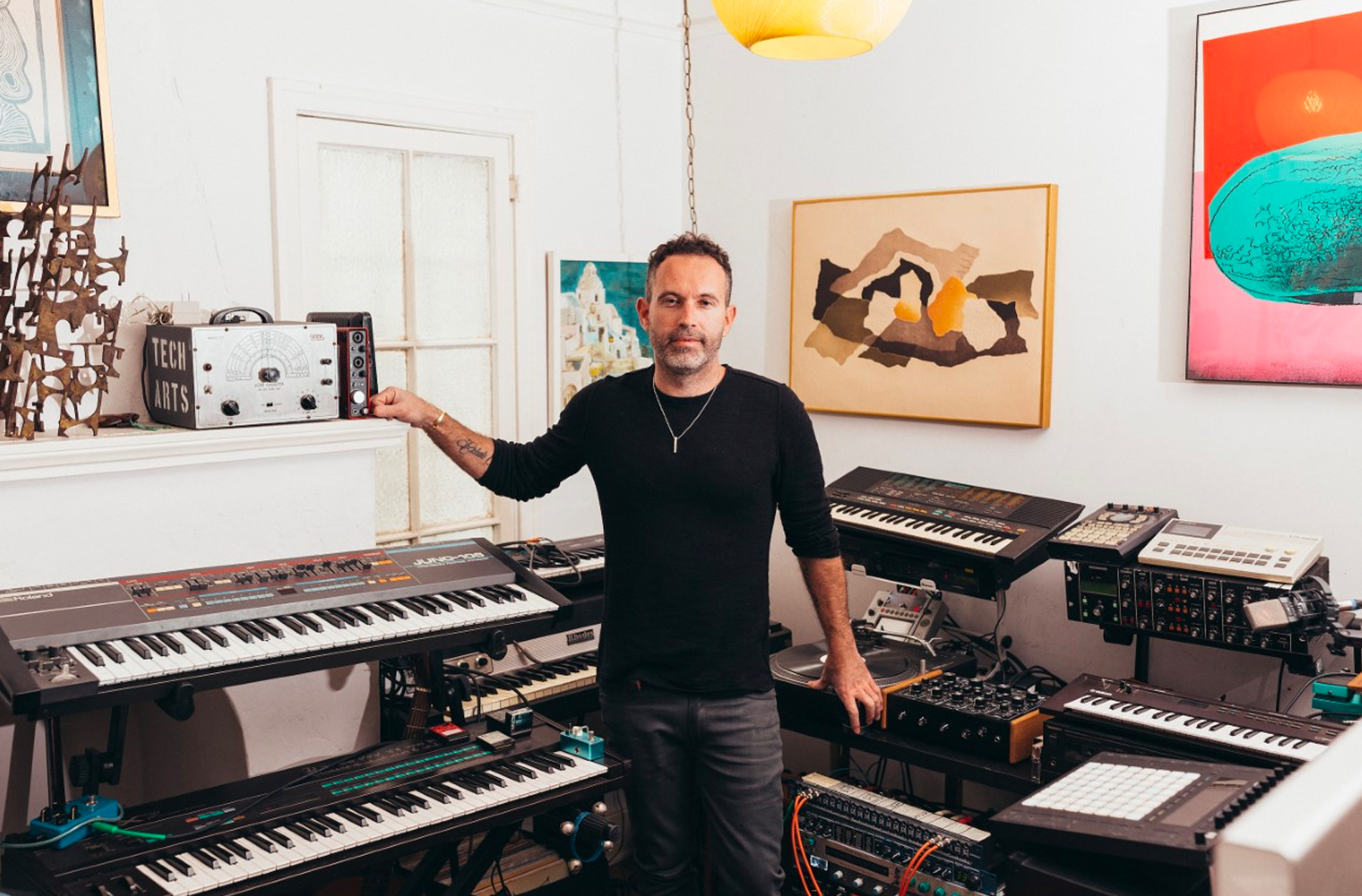 Schedule
7 pm: Arrival at Point Blank
7:30 pm: Introduction of Point Blank by Course Advisor Hart Thorson
7:40 pm: Album breakdown session in Ableton Live with Sweatson Klank
8:40 pm: Q&A w/ Course Advisor Hart Thorson about Point Blank Courses/Giveaway
9pm: Finish
About Sweatson Klank
Tom Wilson has a wealth of experience in the music industry, having worked on composing music for apps, video games, commercials, television and film and working with brands such as Nike, Puma, Reebok, Novation, Ableton, Native Instruments and more. As Sweatson Klank, he has shared the stage with some incredibly talented musicians, like Mos Def, Just Blaze, Kode 9, Little Dragon and Flying Lotus to name a few and has been called upon as a Music Supervisor, Curator & DJ for some of the leading brands in Entertainment, Film, Fashion and Lifestyle. An LA legend in his own right, Sweatson Klank has releases and remixes on labels like Sony, Warp and Friends of Friends with his sound being championed by Gilles Peterson, Benji B and Mary Anne Hobbs, as well as being a regular feature in the festival scene having played at Coachella, Sonar, Low-End Theory and more. His long-awaited LP 'Fine Lines' dropped via Friends of Friends last year. It's sublime and even features a collaboration with Point Blank graduate Anna Calvo.
About Point Blank
- Buzzing, creative environment in legendary Mack Sennett Studios
- Unique opportunity to study at the world's 'Best Music Production School' (DJ Mag) in Silver Lake, LA
- Each Ableton workstation is kitted out with Push, Maschine, Komplete 10, Kontrol 49 keyboards
- Approved by California's BPPE
- Winner of 'Exporting Education' award at Independent Higher Education Awards 2018