Description
Polaris, the new album by Dan Korn & Joe Sharp, will be released on 19th July 2019. The
launch event will take place at The Slaughtered Lamb in London on the same date.
Recorded live at Roedean Moira House Studios in Eastbourne by Frank Schulmeyer, Polaris
is a project begot by two musicians and friends well known to each other. This awareness is
transmuted into close vocal harmonies and intuitive interplay.

Since 2015, there have been hundreds of shows across the UK and Europe and one tour of
the US. There have been performances at such notable venues as The Royal Oak in
Edinburgh, 59 Rivoli in Paris, and Einstein Kultur in Munich. Festival appearances have
included Mandrea, in the Italian Dolomites, and Benimaclet conFusión in Valencia.
The pair first worked together in 2010, with Sharp playing trumpet and flugelhorn on Korn's
debut EP release, Dustbowl. This was followed by a second EP, Into The Warm (2012) and a
debut LP, Of The Sea (2015). Polaris will be their first release as a duo.

Dan Korn is a self-taught guitarist, vocalist and composer from London. With a background
in wordsmithery, he came to music in his late teens. He has a voice to match his flair for
melody, he is a balladeer in bloom. He likes to gaze at the stars, when he can see them.
Joe Sharp is a classically-trained musician, originally from Cornwall. With Korn, he plays
double bass and sings vocal harmonies, as well as contributing some of his own beautiful
songs.

Now funny, now sad, Polaris is an intimate exploration of love and identity in the modern
world. A collection of ten new and original songs presented with inimitable style, this is at
once their most plainspoken and accomplished work to date.
With support from Katherine Abbott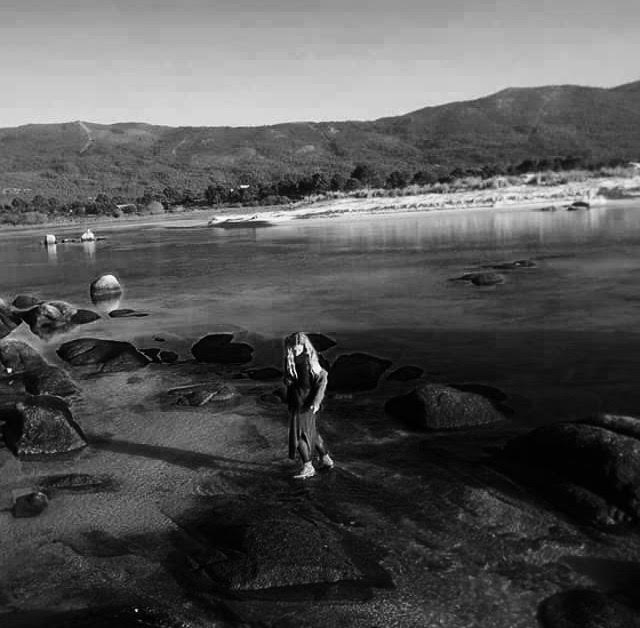 With roots in folk and blues, Katherine's songwriting has been influenced by the likes of Neil Young, Joni Mitchell and Gillian Welch.
Her haunting vocals and lilting melodies accompany often intense poetic lyric dipicting life's highs and lows and her own love of living on the road.
Katherine has recorded a studio album with producer and film score composer Jonathan Fletcher and is currently in the process recording another to be released in Autumn 2019.
Link: