The legal situation, home risk assesments, and HR best practice when someone is working from home.
About this event
The Covid lockdown has made home working a necessity and now some staff (and whole organisations) are starting to think about maintaining an element of home working once the virus passes. But what should be considered?
This short course is intended as a practical overview of the legal situation, the HR considerations and the health & safety considerations for home working.
We first look at the legal situations, for instance:
What must you make sure an employee has / is provided with?
What about their own insurance cover, and your organisations? For instance, would you be able to meet a including a claim from a third party
We then talk through the practicalities of carrying out a health and safety risk assessment for the home worker, for instance.
Do they have a suitable area at home to work?
Is their equipment and their working area safe. Could it cause long-term damage?
And we finish by looking at issues around support supervision, for instance:
Getting upfront agreements on how often the employee will attend the main office
Agreeing how performance will be monitored and managed
Agreeing arrangements for claiming expenses, what can be claimed and how
Agreeing how often the homeworking arrangement will be reviewed
We end by considering a homeworking policy, and what should go in it
Course Tutor: Brian McNee, Director of Training at Civicos Training and Communications and delivers courses in personal safety, personal development, human psychology, management and business skills.
--------------------------------------
This course is being delivered online, using the video conferencing service ZOOM. See more about Zoom, and how we will use it, below.
Using Zoom
Zoom is an online application that allows us to make video calls and host online meetings. It is fairly intuitive to use, and most users are comfortable with it within five or ten minutes.
Taking part in Zoom training
As with classroom training, the trainer can share slides and other documents, and talk to everyone at once. Participants are also able to contribute, by signalling that they wish to talk, and then doing so.
Normally, all participants can also see each other, in head-and-shoulders screen shots.
The trainer will use the first five minutes of the training to show you a coupe of Zoom features (such as how too indicate that you wish to contribute by raising a little hand emoji). They will also set some simple ground rules over letting others get their say, etc.
We wiill also build in breaks every hour, as concenttration levels definitely dip more with oduring meetings.
What you need to use Zoom
All you need to participate in this course is a device that has audio and video capability – such as the vast majority of modern laptops, tablets, phones and computers. You should also have a quiet space, in your office or house, where you are reasonably sure you will not be interrupted during the course.
You do not need to install Zoom on your device. We will send you an invitation link, and when you click on it, Zoom will do the rest.
Getting a Zoom practise
If you are unsure of Zoom, or would simply like to practise using it before the course, we will be very happy to set up a short Zoom session between yourself and one of our staff. We will take you through the basic Zoom functions, let you test your camera and audio work ok, etc etc.
More details on how to access this service will be sent with your booking acknowledgement.
OTHER FAQS ABOUT THE COURSE
Do I have to book using Eventbrite?
No. You can simply contact us at training@civicostraining.org with your name, organisation, billing address and a note of any access issues. We will issue an invoice in advance of your attendance.
Is my registration/ticket transferrable?
If you want to transfer to another training course, please contact us with five or more days' notice at training@civicostraining.org
What is the refund policy?
Civicos Training requires five working days' notice of cancellation. We will always attempt to place you on a later version of the same course, or transfer your booking to another course at no extra cost. However, if you cancel with less than the required notice, we do reserve the right to charge for the full cost of the course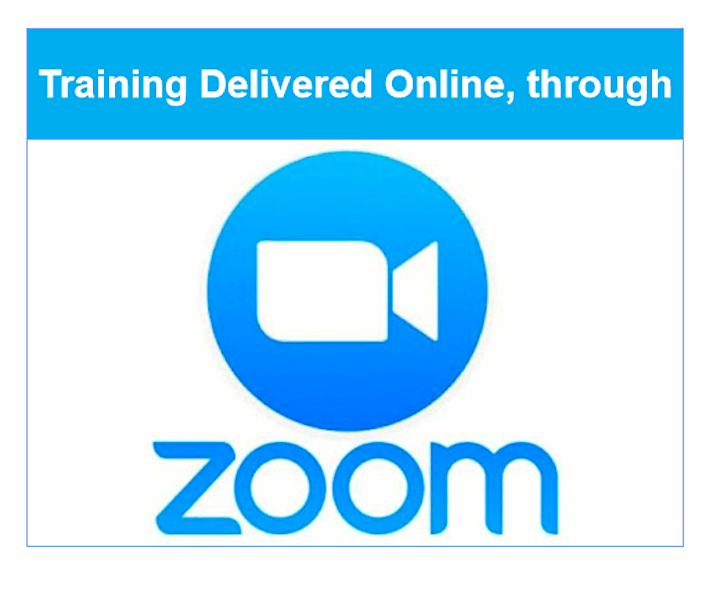 Organiser of Policies and procedures for home workers