This talk will describe the Polish Cyclometer, an early Enigma cracking machine
About this event
A Virtual Talk by Jerry McCarthy
In the mid-to-late 1930s, Polish mathematicians created a number of methodologies to decrypt messages sent using the 3-rotor Enigma.
This talk will:
Explain the considerable variety of known Enigma machines. Enigma is not just A Machine; it's an entire family!
Provide an introduction to cryptography starting at the Caesar Cipher and ending on focussing on the operation of one particular common Enigma machine variant.
Discuss some of the Polish methodologies for cracking that machine, and finally focus on the Cyclometer/Cyklometr created by Polish mathematicians; this was a device which took advantage of some of the behaviour of the 3-rotor Enigma, and for which the speaker has developed a working model using a mixture of ancient and modern techniques.
A basic prototype will be described, and the subsequent working model will be demonstrated and explained in some detail.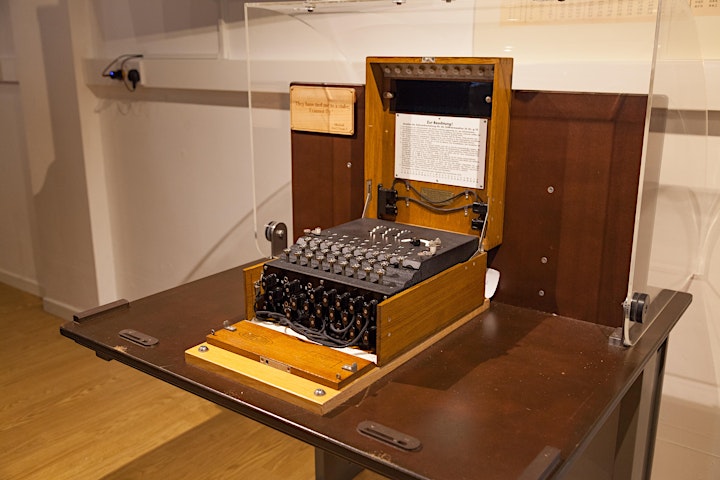 Organiser of Polish Cyclometer - an early Enigma cracking machine
The National Museum of Computing (TNMOC) is home to the world's largest collection of working historic computers.
Follow the development of computing: from the Turing-Welchman Bombe and Colossus of the 1940s through the large systems and mainframes of the 1950s, 60s and 70s, to the rise of personal computing and the rise of mobile computing and the internet.
Recognised as one of England's top 100 'irreplaceable places', we welcome corporate and group visits, schools and individuals from all over the world.
We are normally open Tuesday to Friday 12:00 -17:00, Saturday & Sunday 10:30 – 17:00. Please check tickets for actual opening days and times.
TNMOC operates independently of Bletchley Park Trust, although we are located on the Bletchley Park Estate.
To visit us, go through the main Bletchley Park entrance, through the barrier, walk or drive bearing left beyond the main car parks, to our separate entrance located at the top of the Park.
Visit their website here for more information.https://www.tnmoc.org/