Polish Media Group NORTH - lunch & workshop

Saturday, 25 April 2015 from 07:00 to 10:00 (BST)
Event Details
Witam Panstwa,

Rozmawiamy z kolegami i doszlismy do wniosku, ze mozna byloby sie spotkac
w gronie polskich mediow na obiedzie. Spotkanie moze okazac sie niepowtarzalna
okazja wziecia udzialu w przedsiewzieciach, ktore przyniosa nowe korzysci.

Info o spotkaniu:
Organizatorzy: YTO Ltd. & White Eagle Association.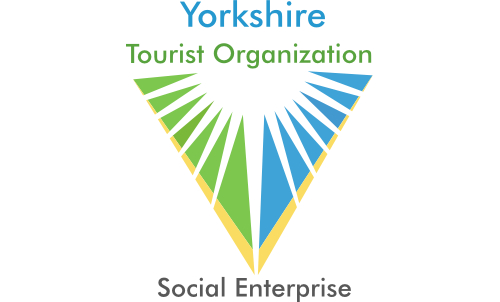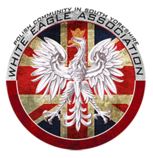 Zaproszeni: Portale regionalne, radia, media i organizacje o profilu narodowosciowym i/lub EU, Przedstawiciele-liderzy EU imigracji z innych krajow.
Miejsce: Restauracja Mniam Mniam SHEFFIELD
Direction: http://www.tripadvisor.co.uk/Restaurant_Review-g186364-d6132635-Reviews-Mniam_Mniam-Sheffield_South_Yorkshire_England.html
Date: 25 APR 2015
Time: 12:00 -15:00
Price: Free admition
Dinner: you can order yourself
Reservation: Please use Eventbrite (follow down)
PROGRAM SPOTKANIA
11:30 - 12:00 Rejestracja i ustalenie CO NA OBiAD? Wypełnienie ANKIETY członkowskiej
12:00 - Rozpoczęcie spotkania - przywitanie uczestników - prezentacja uczestników
12:30 - Wizja Polish Media Group - Wypowiedzi uczestników na bazie przygotowanej Ankiety
13:30 - Przerwa obiadowa i networking/wywiady (max.45 min.)
14:15  - Dyskusja na tematy Dyskryminacji i Polityczne wg harmonogramu
15:00 Oficjalne zakończenie spotkania
Kto chce może dalej pozostać by załatwić dokończyć networking B2B
ŁĄCZY NAS EMIGRACJA!
UWAGA! 
Spotkanie ma charkter roboczy, choc bedzie mozliwosc zaprezentowania sie i bedzie czesciowo rejestrowane na video, bysmy wszyscy mieli material do prezentacji. Prawo głosu (wypowiedzi) mają wszyscy uczestnicy. Prawo GŁOSOWANIA mają wytypowani przedstawiciele MEDIÓW/CHARITY każdy 1 GŁOS.


Powodów przemawiajacych za spotkaniem jest bowiem kilka:

1. Obecna sytuacja i antyspoleczne oraz antyemigracyjne zachowania politykow i  w efekcie negatywne nastawienie spoleczenstwa do imigrantow z EU a glownie Polskiej oraz jawna dyskryminacja uderzajaca bezposrednio w Polakow wymagaja jakiegos odzewu z naszej strony. Nieprawdaz?
Pozytywny gest p.Jana Zylinskiego, zbyty zostal kolejna krytyka naszego kraju ('ze sie wyludnia), a co my robimy?

Czy nie czujecie sie Panswo poniekad kreatorami zycia spolecznego Polakow w UK?
To wasze artykuly czytaja inni... i to wy mozecie ksztaltowac opinie spoleczna.

W innych regionach (np. Kent, Birmingham, London)  powastaja inicjatywy, ktore pomagaja wzmocnic srodowisko emigrantow.  

Czy moze.. moglibysmy zorganizowac jakis ....?

POZYTYWNE WYDARZENIE
np. Marsz lub pikiete by zaznaczyc nasza ilosc i pokazac, ze nie podoba nam sie
plucie nam w twarz. "Stop Dyskryminacji Polakow!" "Budujemy Angielska Gospodarke!"
itp. hasla moglibysmy zaprezentowac np. (gdzie?) w Sheffield? Leeds?

                                 Co o tym sadzicie?

2. Z pewnoscia niektorzy juz ze soba wspolpracujecie i/lub udaloby sie taka...
WSPOLPRACE NAWIAZAC SZERZEJ, by zwiekszyc liczbe odbiorcow i obnizyc koszty?

Dla wielu z lokalnych liderow Polskich Mediow w UK prowadzenie regionalnego serwisu informacyjnego
jest raczej hobby niz zrodlem dochodu, bowiem upatrujemy klienta w polskich jedynie firmach?

Z naszego doswiadczenia wiemy, ze angielski business jest zywo zainteresowany dotarciem do imigrantow
jako nowego rynku odbiorcow...
Czy moglibysmy przygotowac jakas oferte reklamy i promocji dla angielskich firm? 
np. na wzor grup producenckich (GP), ktore bazuja na wsparciu EU dofinansowujacym promocje i marketing (glownie) oraz szkolenia?
(wiecej: http://www.insightmarketing.eu/publikacje/management-marketingowy-w-przedsiebiorstwach-rolniczych-na-przykladzie-polskich-grup-producentow-rolnych/)
GP dzialaja ponadto na podobnych zasadach co BNI w UK, stanowiac wzajemny dla siebie rynek dostawców.

3. Jako Yorkshire Toruist Orgnaization Ltd. chcielibysmy zaprosic Panstwa do wspolpracy np. w zakresie:
- wspolorganizacji miedzynarodowych eventow jak European Business Festival oraz Yorkshire Investment & Tourism Ezpo.BIZ
- wspolpracy przy przygotowaniu/sprzedazy reklam w przewodniku South Yorkshire dla Polakow
- inne propozycje??
...gdzie zalezy nam na podtrzymaniu dobrych relacji i rozwijaniu nowych z angielskim biznesem. 


Serdecznie zapraszamy Panstwa do wziecia udzialu. 
W linku rejestracyjnym mozliwosc podarowania dowolnej kwoty na YTO charity organizacje, bardzo zachecamy by to uczynic. Nawet symboliczny datek pomoze nam w utrzymaniu i rozwoju organizacji. 

Z powazaniem,

Mariusz Staniurski
tel. 07936932114
www.yto.org.uk
When & Where

Mniam Mniam Restaurant Sheffield
312 Abbeydale Road
S71FN Sheffield
United Kingdom


Saturday, 25 April 2015 from 07:00 to 10:00 (BST)
Add to my calendar
Organiser
Narvia Direct Ltd.
We, Yorkshire Tourist Organization Ltd., are a social enterprise
based in Rotherham-Sheffield Landing Zone (Northern  England).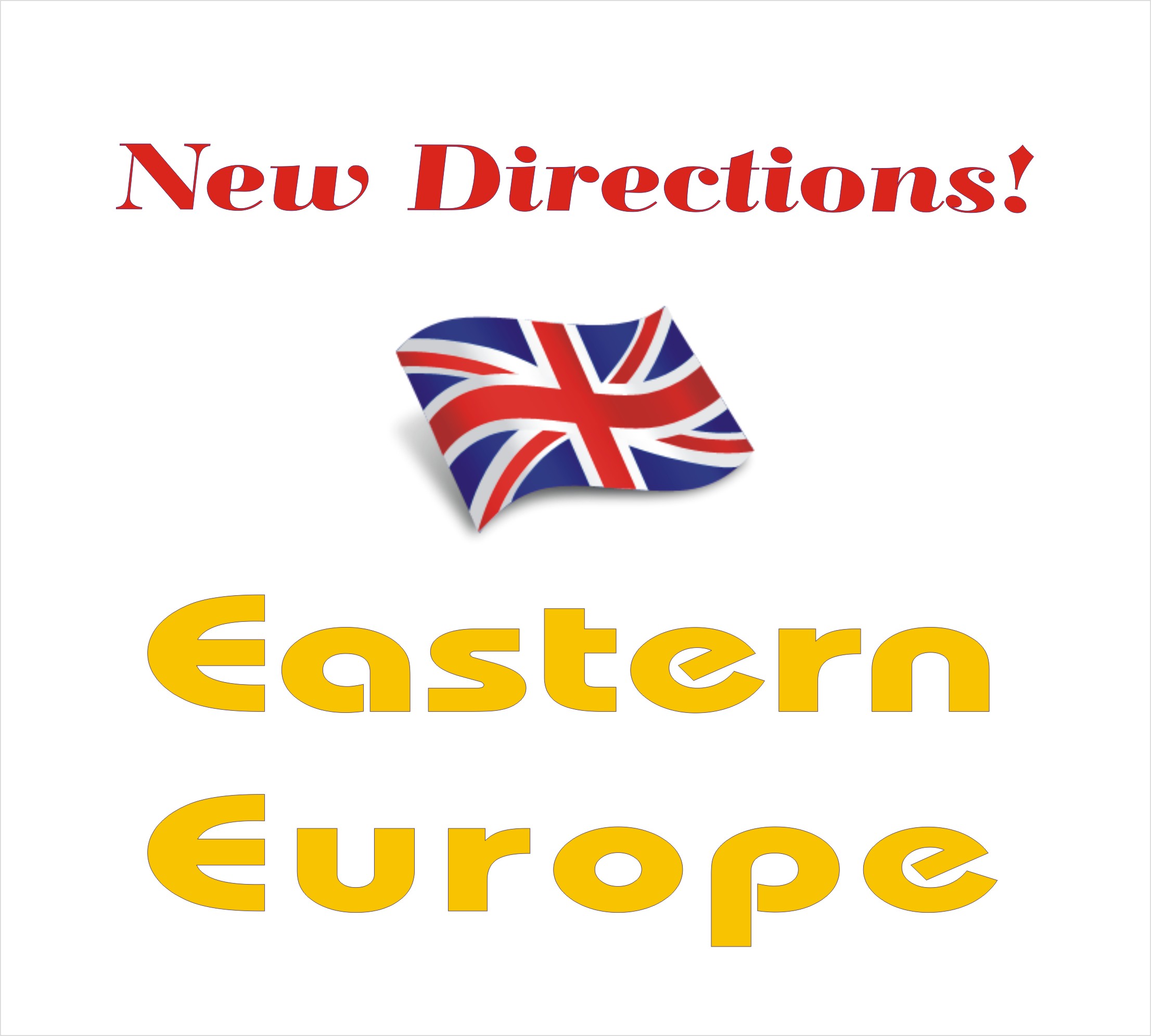 About Yorkshire Tourist Organisation Ltd.
The Yorkshire Tourist Organization Ltd. is a social enterprise based in Rotherham (Northern England). Our mission is to promote business and tourism between Yorkshire and Eastern Europe, while realising the potential of immigrants to the local Yorkshire economy.
YTO's strategy is to build a cohesive, inclusive community of immigrant groups in Yorkshire and promote the development of skills, employment and enterprise. We aim to connect individuals with our network of partners to remove ethnic barriers.
Yorkshire companies benefit by accessing a large pool of talented staff and taking advantage of our connections which bring great business opportunities by doing business with Eastern Europe.
More info...
www.yorkshireexpo.com - info about Rotherham Business Festival
www.yto.org.uk - about YTO 
Polish Media Group NORTH - lunch & workshop