About this Event
History can be fascinating, it can be invigorating, it may be tiring, fun, and sometimes dull, but the one thing we cannot do, is ignore the simple fact that it has happened.
In this series of three walks, Ade will attempt to show you, and help you understand a little better the complex and darker side of London in relation to what is known to most as 'terrorism'.
This walk will not touch however on any 'terror attacks' post millennium, and will deal with mostly political violence, with a little 'intelligence service' espionage thrown in, since the first main attacks took place here in the latter part of the 19th century.
London as we know has been at the forefront of world politics for nearly five hundred years, and upon becoming a world superpower, gained many enemies, garnered a few dodgy comrades, and dealt plenty of questionable activities throughout this time.
Many of these actions came back to haunt the Capital, but as we will learn on this walk, and on my other two walks on the subject in other parts of the city, many of the atrocities, at least on the face of it, had no relation to British policies around the world.
Walk 1 in the series will start over in Kensington. The traditional home of many embassies and so therefore, the centre of attention for many political activities.
As a final point, rather than call myself 'a guide', I'd rather be known simply as a bloke who has done a bit more research into an area of London than the average Joe!
I won't wear a costume, read from a script etc, I will however just babble on about stuff that I'm deeply passionate about, and hope that you will be also.
Think of me as a mate who shares your interest in London's rich history, and a fella you'd like to have a pint with.
I don't want to give you a history lesson but if you want a "guide" that digs deeper, then I think I'm your man.
Take a stroll with Ade, a qualified London Borough Guide
PS: £10 on the day
Walk takes about 2.5 hours.
Start High Street Kensington, and ends near Marylebone Station.
Cheers
Ade Bloke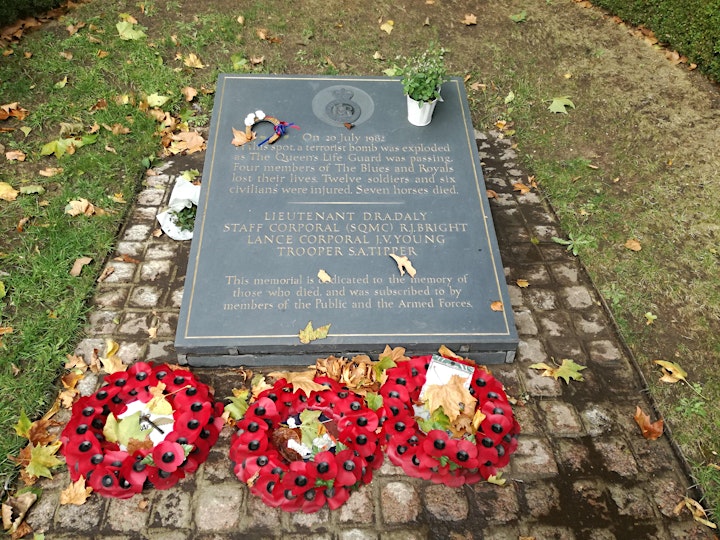 Tribute to fallen soldiers after the Hyde Park bomb, 1982.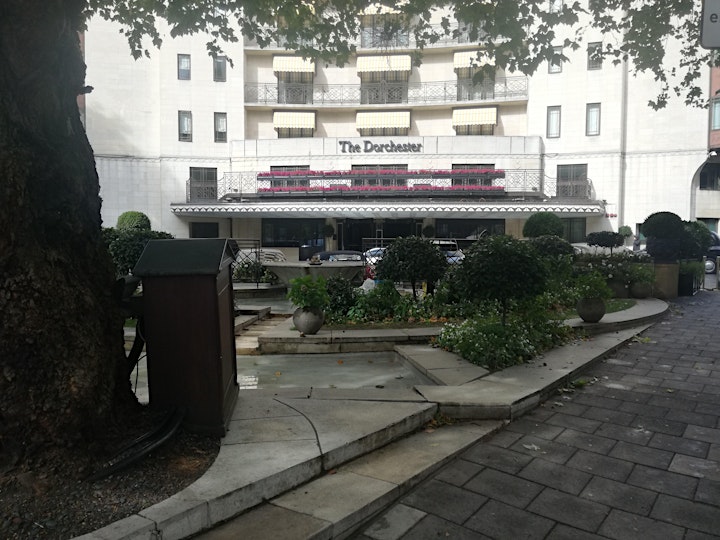 Dorchester Hotel.
Scene of attack by Abu Nidal on Israeli Ambassador .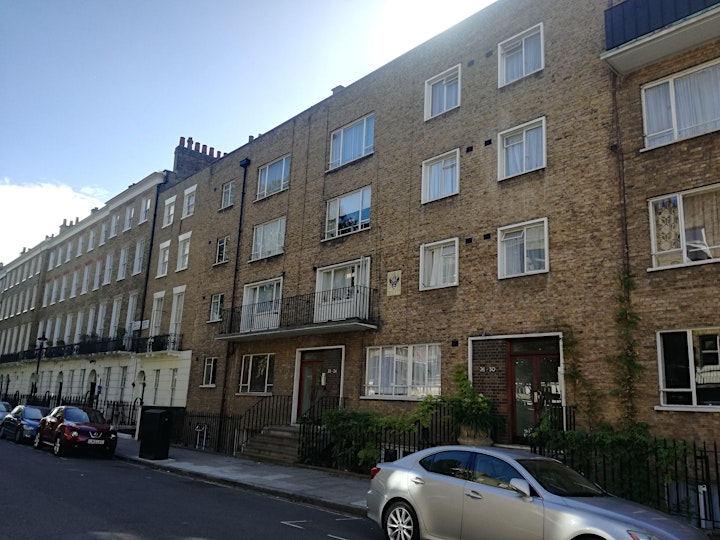 Balcombe Street.
A flat in this block was the scene of a tense standoff between the IRA and police, for many days in the 70's.
The IRA took an elderly couple hostage, and it was all aired live on TV.