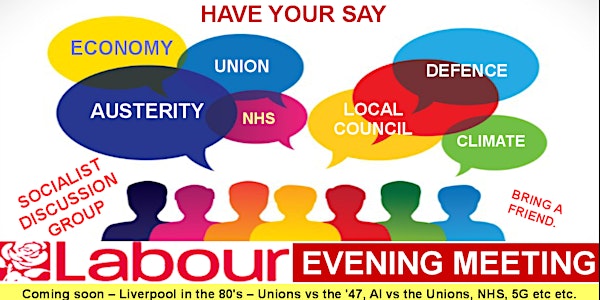 Politics in the Pub - 100+ years of Fire Brigades Union History & struggles
Event Information
Location
Function room
Sandbrook Pub
74 Chapelhill Road
Moreton
CH46 9QW
United Kingdom
Mark Rowe, FBU Regional Secretary will present a film and discussion covering the last 100+ years - a thought filled window into the past.
About this event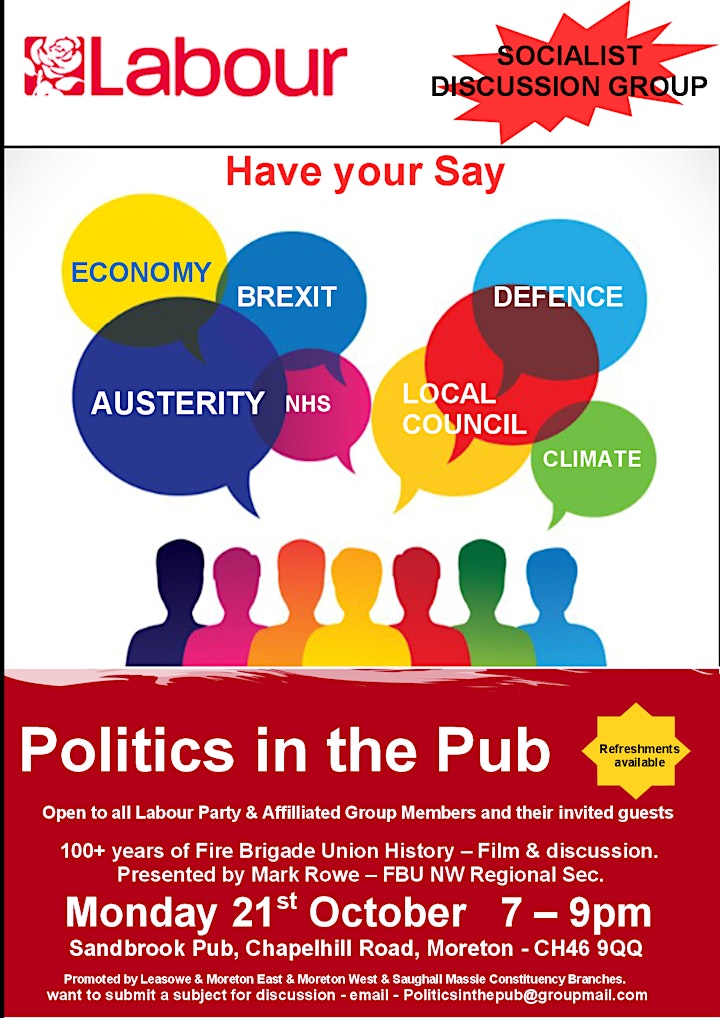 Mark is an accomplished speaker and active Union Official with some considerable and insigtful visions of what went before in what is without doubt a Service we all need, pay for and would not want deriding. Many times the Capital arm of politics has tried to take the Fire Brigade to unreliable levels of service via spending cuts, reorganisations and many other tricks.
The Fire Service is one of those low visibility industries which exists because we, the public, need the assurance that should we be unfortunate enough to suffer a fire, there are skilled and brave men & women who are able to minimise the effects for us and society in general who are near at hand 24 hours a day 7 days a week. For that we are willing to pay via our Taxes.
This is the story of how the FBU have had to fight over the years to stop the service from being broken down into an impotent and almost non existent arm of the civil service. This is a story well worth knowing - for all our sakes.
Date and time
Location
Function room
Sandbrook Pub
74 Chapelhill Road
Moreton
CH46 9QW
United Kingdom