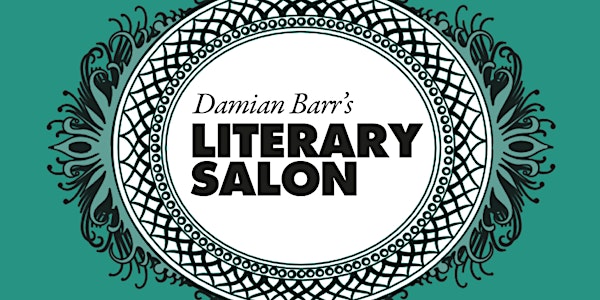 Polly Samson, Jonathan Lee & A Surprise Guest at Ace Hotel, New York.
Event Information
Location
Ace Hotel New York
20 West 29th Street
New York, NY 10001
Description
Damian Barr's Literary Salon
With Polly Samson, Jonathan Lee and a Surprise Guest
On Saturday April 9th 2016 at 8pm (doors open 7:30 PM)
Liberty Hall at Ace Hotel, New York
Fresh from a sold-out splash at London's Savoy Hotel comes Damian Barr's celebrated Literary Salon. Vanity Fair hails this evening of stories, drinking and thinking 'the hottest ticket in town'! So what better place to pop up in NY than Ace Hotel New York?
Damian will be joined by three guests: Polly Samson, Jonathan Lee and a surprise guest.
Polly Samson is flying in from London to launch the paperback of her critically acclaimed novel The Kindness. The Sunday Times calls it 'intriguing, lyrical and thoroughly engrossing' and Jojo Moyes calls it 'a dark sexy little masterpiece'. Bloomsbury is publishing Polly's critically-acclaimed story collection Perfect Lives to coincide with The Kindness. As tight as her short stories and as transporting as her lyrics, Polly's second novel asks if we can ever truly trust each other. It is an unforgettable story of love, grief and betrayal masterfully plotted and beautifully told. She will also discuss her work as a lyricist on The Division Bell, On An Island, The Endless River and Rattle That Lock.
Jonathan Lee is a British novelist living in New York. His novels Who Is Mr Satoshi? and Joy have been translated into a dozen languages. His latest fiction High Dive has been praised in Guernica, the Times and the New Yorker who say 'Lee displays a nimble metaphysical wit and a verbal ingenuity on a par with Martin Amis'. High Dive puts a brilliant twist on the story of the 1984 IRA bombing of Brighton's Grand Hotel and Prime Minister Margaret Thatcher's survival. Gripping!
Polly and Jonathan will give readings and be interviewed by Damian who will take your questions. There will then be a short interval before our final, surprise, guest. You can buy books on the night and there will be a signing afterwards.
Please do stay on for dinner—all that thinking is bound to make you peckish. You can reserve a table now at The Breslin on 212-679-1939. April Bloomfield and Ken Friedman, owners of The Spotted Pig, opened their latest Michelin-starred restaurant, The Breslin, inside Ace Hotel New York. The hearty, meat-centric menu emphasizes artisanal products, small growers and farmers, and seasonality. The Breslin menu embraces "nose-to-tail" cuisine methodologies and offers handmade terrines, sausages and charcuterie. Rich, salty, roasted flavours predominate. You can also dine at the John Dory Oyster Bar. More bar than restaurant, the John Dory is a casual, seafood-focused spot that recreates the lively feel of turn-of-the-century oyster bars. Sasha Petraske of Milk & Honey came up with the cocktails. Chefs April Bloomfield of the Breslin and Josh Even of the Spotted Pig design and create the food, showing a commitment to sustainable seafood throughout the menu. The John Dory Oyster Bar Chef's Table is great for groups of 7-10. The table is situated directly inside the kitchen.
We look forward to seeing you at the Ace Hotel New York! Doors 730pm for an 8pm start.

Date and time
Location
Ace Hotel New York
20 West 29th Street
New York, NY 10001