Sales Have Ended
Registrations are closed
I'm sorry but this event has now ended. To find information on all events delivered by the WMG SME team please see www.wmgsme.eventbrite.co.uk
Sales Have Ended
Registrations are closed
I'm sorry but this event has now ended. To find information on all events delivered by the WMG SME team please see www.wmgsme.eventbrite.co.uk
Description
Polymer Innovation Network (PIN)
A unique networking event for the plastics industry at the cutting edge International Institute for Product and Service Innovation. Find out about the latest materials research from WMG (University of Warwick), current industry trends, future technologies while meeting and collaborating with likeminded businesses.
WMG's Polymer Innovation Network is relevant to a range of organisations working with polymers, from injection moulders to paint and coatings manufacturers. The inaugural event is from 6.30pm on 10th October and will run every quarter thereafter.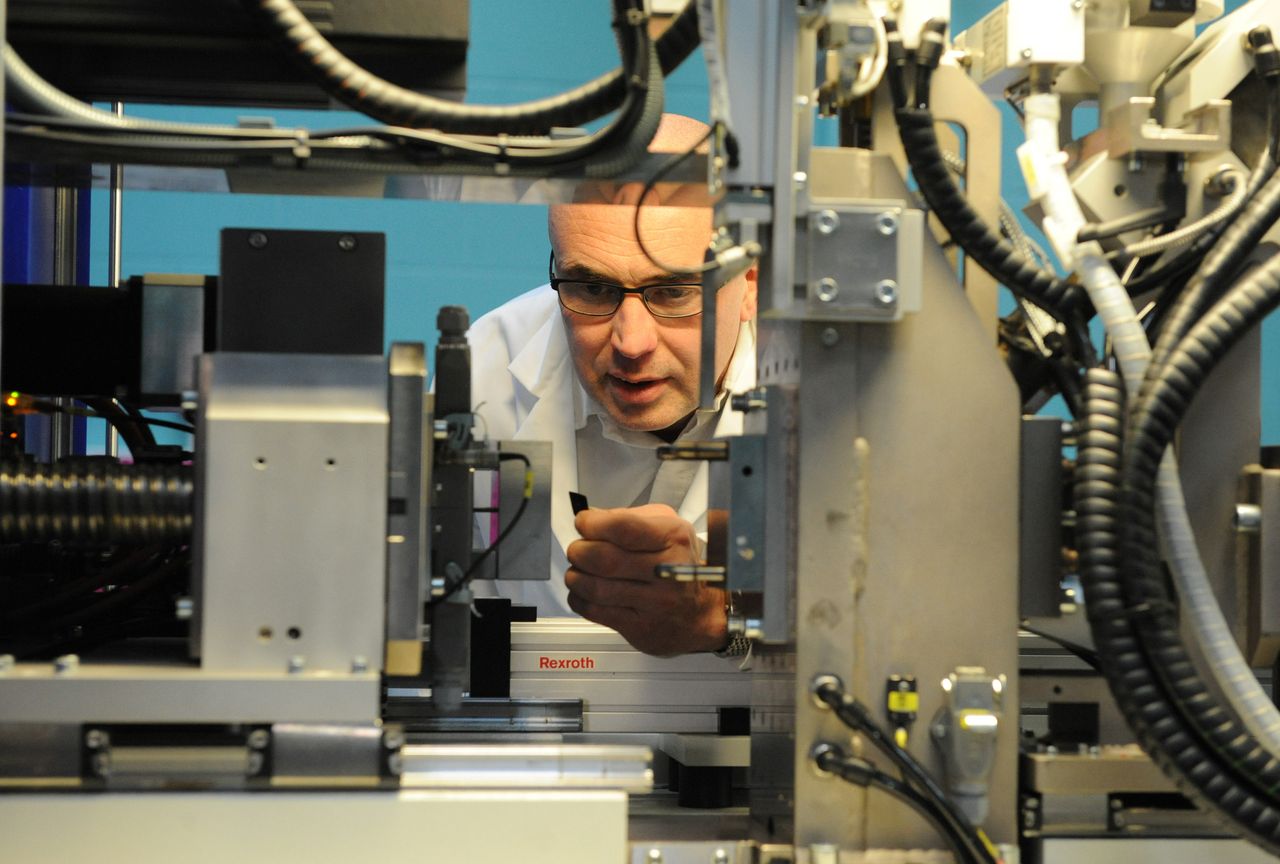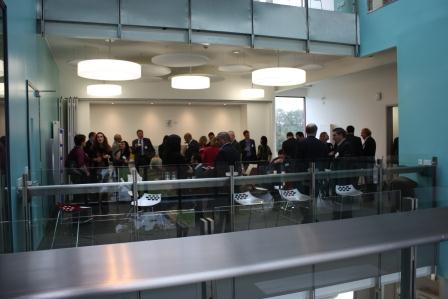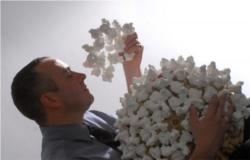 During the event you will be able to meet the Polymer Innovation team at WMG that specialises in supporting small and medium sized businesses in the West Midlands with capabilities such as the in-mould processing of printed electronics, innovative additive layer manufacturing of plastic electronic components and the re-use and recycling of polymers.

(More Information)
6.30pm - Prompt Start -
Speakers
Professor To
ny McNally (WMG) -
Nanomaterials
for Function
al Polymers
Dr Tim Williams (Simpact Ltd) - The Impact Simulation of Polymeric Protective Guards.
Graeme Herlihy (Engel UK Ltd) - Bringing Injection Moulding Home
Karen Drinkwater (JSC Rotational Ltd) -

Working with IIPSI- a users' guide



7.00pm
Networking and dissemination of relevant funding calls
Drinks and Light Supper Provided!
The event will be driven by industry needs and we welcome ideas for speakers and content for future events. Please submit any ideas/feedback via:

wmgsme@warwick.ac.uk
Speaker Biographies
Professor Tony McNally, Chair in Nanocomposites, BSc PhD CChem FRSC FIMMM
WMG, University of Warwick
Research background in Polymer Science, Processing and Nanocomposites. Materials across the length scales, from macro- to micro- to nano- with an emphasis on sustainability issues and innovation in the processes used to manufacture plastic components. Tony McNally joins WMG from Queen's University Belfast, where he was the Director of the Polymer Processing Research Centre (PPRC) and Director of Research for the Advanced Materials & Processing Research Cluster. Professor McNally heads up a new research team within the field of Nanocomposites.
Dr Tim Williams, Managing Director, Simpact Engineering Ltd
Tim graduated from the University of Leeds with a Honours degree in Mechanical Engineering. He was then awarded a Keyworth Scholarship for specialism to the level of PhD in vehicle safety and CAE 'The Frontal Impact Crashworthiness of a spaceframed chassis sportscar'. In the following period, Tim provided safety support to a wide range of automotive manufacturers. This support mainly involved the development of vehicle structures to meet European, Federal and Corporate motor vehicle safety standards. Since 1998, he has been part owner of Simpact Engineering Ltd, a pure CAE consultancy specialised in impact simulation and the design and development of protective structures. Having an in depth and technical knowledge of the latest CAE techniques that have revolutionised the high volume automotive industry, Tim is driven by the large gains that can be made in the innovative application of these techniques to other industries
Graeme Herlihy, Managing Director, Engel UK Ltd
Two year after graduating from university, Graeme joined the plastics industry. 25 years later, he has spent the entire time involved in the sales of injection moulding machines in the UK market. He has held the position of Managing Director at Engel UK in Warwick for 11 years, and has steered the business through significant growth in that time. Engel UK is a wholly owned subsidiary of the family owned Engel Austria GmbH. With 8 manufacturing plants, a global turnover of 1 billion Euro makes Engel the largest brand of injection moulding machines in the world.


Karen Drinkwater, Director, JSC Rotational Ltd
Karen is a founding Director of JSC Rotational Ltd, a medium sized rotational moulder based in Inkberrow, Worcestershire. Since production began in 2004, JSC Rotational Ltd have developed a sound reputation for technical ability and customer focus producing products for a wide sector of industry such as automotive, leisure and hygiene.
Prior to working in the plastics industry, Karen was Commercial Development Manager in the retail logistics and contract packing industry. She has a degree in Agricultural Economics from University of Wales, Aberystwyth.
Karen is passionate about the future of rotational moulding, the polymer industry and UK Manufacturing.
Karen Drinkwater was elected as Chair of the BPF Rotomoulders group in December 2011. Under her leadership the group has increased in size and worked hard at promoting awareness of the rotomoulding industry within the UK.