Description
IIPSI Innovation Programme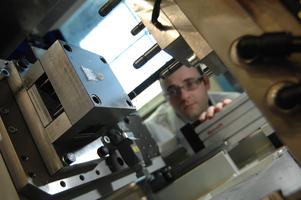 Digital to Physical: Hands on Workshop - Additive Layer Manufacturing for Multiple Sectors
Delivered by the WMG SME Team and Polymer Innovation Specialists
Following on from our first successful Innovation Programme day on 25th October, SMEs in the West Midlands are invited to attend the next stage of looking at the latest technology in rapid manufacture for new products and service promotion.
During the day the following sessions will run:
Physical to Digital
–Laser Scanning
Digital to Physical
–Prototyping
Low volume manufacturing
–Bridging the gap between prototyping and production
Adding functionality
–Plastic and printed electronics

Each aspect of the delivery will include some hands-on equipment and software demonstrations where necessary.
The day will be:
Practical
In-depth
Hands on
Feature advanced technical demonstrators
Give access to academics and researchers
If you cannot attend this session, we are running the day again on 4th December!