Event Information
Location
The Reception Room
Council House (next to the old Civic Centre)
Plymouth
PL1 1LP
United Kingdom
Description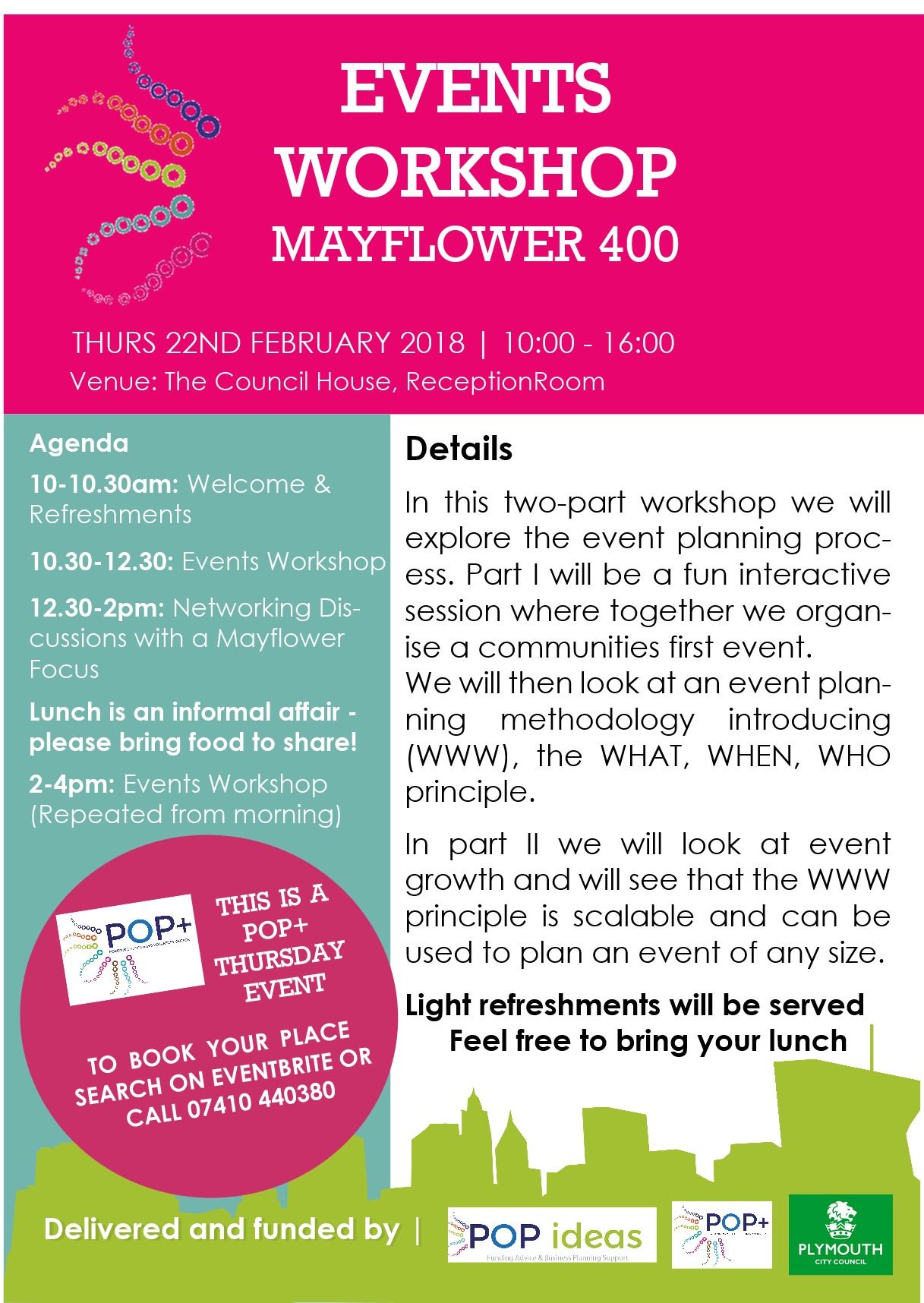 After the success of this first event we do it again the following year – Is it going to be another success or is disaster looming? You will have to come along to find out… We will then look at an event planning methodology introducing (WWW) not the World Wide Web but the WHAT, WHEN, WHO principle. From this we will build a single document that will form the event plan (method statement) and Risk Assessment. Oh no not the 'R' word! You will see that by using the WWW principle Roles, Risk and Responsibility becomes a natural part of event planning and should not be a barrier to organising an event.
We will also look at delegated responsibility and tiered planning. Together we will explore some common risk, mistakes, and mitigation. In the final part of the session there will be time to discuss Mayflower 400 and learn how you can use your event plan as a key tool to aid funding applications, and source the most appropriate insurance if applicable.
At the end of the session you will be able to apply the planning principles to your event and will be provided with links to templates and guidance to get you going.
There will be opportunities during the day to hear about funding sources for running events and top tips in writing successful funding applications.
Please note there is also a training opportunity the following day - Writing a Successful Funding Application. Please see further details and book your place HERE.
Date and Time
Location
The Reception Room
Council House (next to the old Civic Centre)
Plymouth
PL1 1LP
United Kingdom