Description

The 'Perfect day' Pop-up Breakfast
As job titles go, "chief mixologist" must be one of the best. Krisi Smith has several more too – author, creative director and co-founder of the North Laine's Bluebird Tea Company.
It's a business Krisi and her husband started five years ago in her mum's back bedroom. Today, Bluebird is one of the UK's most loved independent tea blenders.
Krisi believes in putting people first, creating a fantastic customer experience, while having plenty of fun, too. The company's name comes from the term "bluebird day" which means a perfect day with blue skies and blazing sunshine, where anything seems possible.
Make your day a bluebird one by joining us for this breakfast.
Thank you to our event sponsor: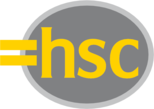 Trusted advisors delivering proactive solutions for all of your business and personal finance needs. In the cloud, harnessing the latest technology to provide real-time insight into your business.
Better data. Better analysis. Better decisions. Better business. Better life.
Contact now for a bookkeeping health check.
Copy by The Sentence Works
Design: Puree Design
Cancellation policy: Places are limited and events usually oversubscribed. Please give 2 working days' notice via email or you must pay for your place in full.
If you have never been a member of Brighton Chamber you are welcome to book and come to two events (just one breakfast) as a non-member. After this, you will need to join the Chamber to enjoy the benefits of membership.