Description

The 'Media' Pop-up Breakfast
Juliet Tzabar is the woman to talk to if you want to know about media production. With more than two decades of experience, she's moved from art directing television dramas to producing interactive content. As the long-standing MD &CEO of digital agency Plug-in Media, she's been overseeing the company's move into original IP development and has helped the company to four BAFTAs.
At our November Pop-up Breakfast, Juliet will explain how she developed the business skills she needed to add to her artistic ones. She will discuss how she drove Plug-in Media from a service to a product business, developing new brands for kids and delivering them across different media platforms.
She will also reveal the importance of ensuring staff remain agile, flexible and well paid: Plug-In is a living wage employer.
This event is being held as part of Living Wage Week. Find out more about the Brighton & Hove Living Wage campaign here.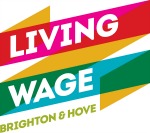 Launched in 2012, the Brighton & Hove Living Wage Campaign aims to encourage local businesses to voluntarily pay all employees a decent hourly rate.
Copy: The Sentence Works

Design: Puree Design
Cancellation policy: Places are limited and events usually oversubscribed. Please give 2 working days' notice via email or you must pay for your place in full.
If you have never been a member of the Brighton & Hove Chamber you are welcome to book and join us as a guest at two of our events. After this, you will need to join the Chamber to enjoy the benefits of membership.