Pop up Co-Working with KindredHQ at Third Door Workhub, Wandsworth

Multiple Dates
Event Details
Come and join in at the incredible Third Door Workhub in Putney.  It's a 10 minute walk from East Putney tube or Wandsworth Town overground, and - if you have children, it's even got its own nursery!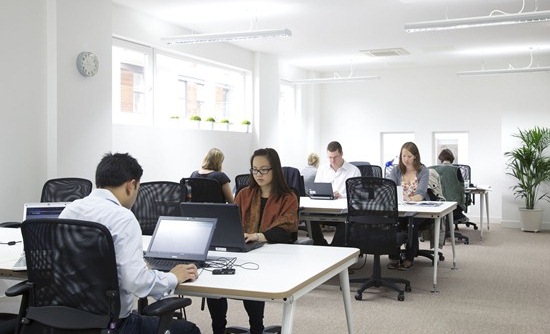 This is how they describe their new space:
 'Third Door is a simple but brilliant
award-winning concept. A place that's not your home or your office, but a new environment to suit everyone, all under one roof.
 Whether you're a professional looking for a place to work that's away from home, a parent looking for  flexible day care for your child or you're a working parent and need both, Third Door is the place for you.
 If you are a professional, you can book our upstairs Workhub and meeting rooms…
 If you are a parent, you can book your little ones into our downstairs Nursery..
 If you are a working parent, you can book yourself into the Workhub whilst your child is free to play and learn happily downstairs in our Nursery.'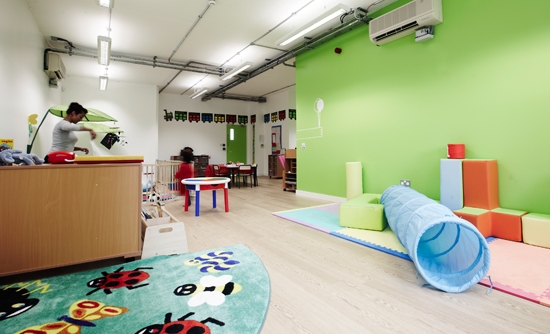 What is Pop Up Co-working?
Pop-Up Co-working is not a standard meet up.  It's an informal co-working event where freelancers, home workers and small/micro business owners bring their laptop or other work and work, chat and collaborate with other small business owners. The ethos of Jelly is to be accessible to all so the venue, wifi and power are provided FREE of charge, with small charges made for food and drink. Coworking means meeting up with like-minded people to work together in a different environment, to exchange help and advice, and maybe come up with a new idea to collaborate on. Jelly differs from networking in that the aim is not to find new clients or to sell yourself or your business.
It's not as scary as it sounds
Honestly! We've all been there and even the most extrovert of us find it unusual the first time we attend one of these events. But we promise that once you've been once, you'll be a convert for life. And so that's why we offer the first event for free - just so that you can try it out.
What should I bring?

Yourself and your laptop. That's it! But if you're feeling especially nice you may also want to bring along something to share with the group. Oh, and if you have a free-agent friend, bring them along too.
Is there a Twitter hashtag?

Yes there is! It's #kindredJelly
Do you have questions about Pop up Co-Working with KindredHQ at Third Door Workhub, Wandsworth?
Contact KindredHQ
Where

Third Door Workhub
16 Point Pleasant
Wandsworth
SW18 1GG London
United Kingdom


Multiple Dates
Add to my calendar
Organiser
Please register your attendance on our Meet Up group. That way you can see who else is going and we can help you find others!
We run heaps of events for members of KindredHQ!  Choose from our regular pop-up coworking events, where you can join other independent workers and freelancers to work in company, our new Mastermind Group – Kindred Spirits, and our take on lunch and learn – the Sandwich Sessions.
We'll occasionally post other events that we think you'll like too.
Why sit at home trying to motivate yourself when you could come and work with other freelancers. Our pop up co-working events are held all over London (and soon elsewhere!) and they are a great way to combine fun, networking and productivity.  Come along for the first time for free and see whether you like it – we reckon you'll never look back!
It's a very cost effective way to hot desk, and you don't need to commit to a long contract either.
Have a look at our range of fantastic venues and choose where you are going to work this week!
By popular demand, we've introduced lunchtime Sandwich Sessions. It's a chance to meet other freelancers in a very informal setting and hear from a great speaker or join in a workshop on topics that are designed for the freelancer and independent.
Kindred Spirits Mastermind Groups
You can't beat the energy, commitment, and excitement of a Mastermind Group and we've adapted the tried and tested idea to suit our needs as independents. The beauty of Mastermind Groups is that participants raise the bar by challenging each other to create and implement goals