POP UP Digital: How the Sharing Economy Uses Technology to Change the World

Thursday, September 20, 2012 from 8:00 PM to 10:00 PM (BST)
Event Details
 In this POP UP Digital event, leading innovators and social entrepreneurs will demonstrate how the new and exciting Sharing Economy isusing technology to change the world as we know it.  
POP UP Digital will bring together leading social innovators: Benita Matofska, Founder, The People Who Share, Liam Muckleston,Co-Founder of Caydoo, digital trailblazer, MD of Tizuni, Nick Tong and Bernie J Mitchell, for an evening of social inspiration.
From Twitter to Airbnb, our lives are increasingly shaped by sharing. The new and emerging Sharing Economy is said to be worth £22.4 billion in the UK alone, that's 1.3% of GDP and predicted to rise to 15% within 5 years. Come and hear how the Sharing Economy is usingtechnology to change the way we think, live and do business.
About your speakers:
Benita Matofska - Founder, The People Who Share. 
Benita will be talking about how the Sharing Economy is using technology to change the world - making most efficient use of our scarce resources and making the world work better.
Benita is a CEO & social entrepreneur. Her 20 year career spans broadcasting, communications, business development and charity campaigns. She is dedicated to social innovation and the power of ideas. She successfully launched two media companies, lived in New York for 8 years, devised and produced TV campaigns and award-winning series for broadcasters including the BBC, Discovery and Channel 4 and built a global entrepreneurship campaign in 100 countries. Benita is also a Fellow of the RSA, Common Purpose Alumni and an Innovator in the Finance Innovation Lab.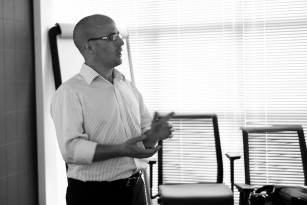 Bernie Mitchell - Founder, Engaging People

Bernie works with people to join the dots between on-line and off-line.
Bernie is a huge fan of blogging, collaboration and Inbound Marketing.

In the last few years in London and Europe over 200 people have spoken at his events, 'un-conferences' and Meet Up's, including a London TEDx in TED Global Week 2011. He understands the value of converting digital marketing and communications into relationships that work off-line.

What's always in his sights is how attendees connect before, during and after the event. How they communicate with each other. How do brands and organisations communicate with them? A brochure and a follow up email may get a result but he questions how often it secures a raving fan or relationship.
Liam Muckleston - Co-Founder of Caydoo
Liam will be sharing his thoughts on how tech / digital technologies can build movements to build a sustainable future.

Liam grew up in Epping Forest, with the country at his fingertips and the city on the horizon, he has always had a healthy interest in the balance between nature and industry. A degree in Theology led to a career in media, working for Sky Media and Eye Corp, but it was only a matter of time before his focus switched and a journey of trying to make a difference began. Liam is a co-founder Caydoo "The Discovery Network for Sustainability."
Nick Tong -MD of Tizuni

Nick will be speaking about pushing the boundaries - using innovation to achieve social change - Collaborative Consumption and the tech opportunities.
Nick is a tech innovator and has built a full arsenal of bespoke digital applications, web platforms, eCommerce solutions, CRM, CMS and has completed work for the BBC, Channel 4, NHS, ArtReview and RSPCA to name a few.
Nick studied Information Technology, specialising in state of the art Artificial Intelligence, at university. This need to push the boundaries has punctuated his career ever since. MD at Tizuni, formerly MD at Nixon Digital and owner at talk Web.
To see more of the events being hosted at the Brighton Digital Festival go here.

When & Where

Northern Lights
Little E St
BN1 1HT Brighton
United Kingdom


Thursday, September 20, 2012 from 8:00 PM to 10:00 PM (BST)
Add to my calendar
Organizer
The People Who Share is an exciting social enterprise that helps people and companies to discover, access and participate in the Sharing Economy. Our mission is to mainstream the Sharing Economy worldwide. We lead the Global Sharing Economy Network Meetup; a monthly event focussing on a variety of topics relating to the Sharing Economy, run with our partners.
As leaders in this sector, we work with a network of partners worldwide to deliver services and activities for people and companies including: campaigns, like our flagship Global Sharing Week; a corporate Sharing Economy Consultancy helping organisations across the private, public and voluntary sectors enter, participate and succeed in the Sharing Economy; access to goods and services for your every day life via our Share Guide, the largest directory of Sharing services worldwide; public speaking, workshops and events. We help people discover that if you've ever rented, swapped, exchange, borrowed, you're part of the growing Sharing Economy.
Our purpose
We're committed to reshaping the world through sharing, harnessing the power of reciprocity to create happier, healthier and more sustainable lifestyles. We're here to enable sharing, to make it easy for people to discover a whole world of sharing for their every day lives and build a global community of sharers. Our passion is unlocking the sharing potential that exists in each of us. Our mission is to mainstream the Sharing Economy worldwide.
POP UP Digital: How the Sharing Economy Uses Technology to Change the World