Location
Camphill Community Mourne Grange
169 Newry Road
Kilkeel
BT34 4EX
United Kingdom
Come and enjoy freshly prepared food with home grown ingredients while sharing a table with others and raising money for charity.
About this event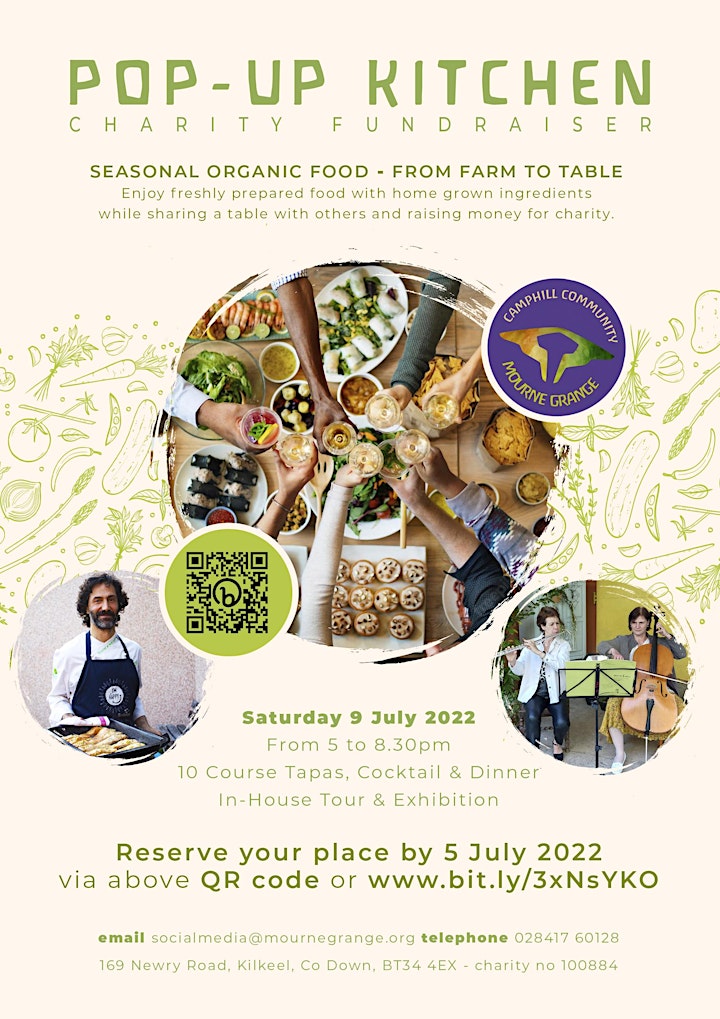 Pop-Up Kitchen - Welcomes you!
Mourne Grange Pop Up Kitchen, from farm to table experience.
The evening includes:
- In-house Tour and Exhibition
- 10 Course menu
- Cocktails, Tapas & Dinner at a Shared Table
Booking fees cover the cost of the event and goes back into the community, so we can continue to grow and produce organic and biodynamic meat and vegetables.
Healthy, local, natural, comforting..... and tasty, are some values we want you to experience!
Please check our website for more information on what we do and provide.
We hope to see you soon!
Please check our video of our first ever Pop-Up Kitchen! This is to give you an idea of what you can expect.