About this Event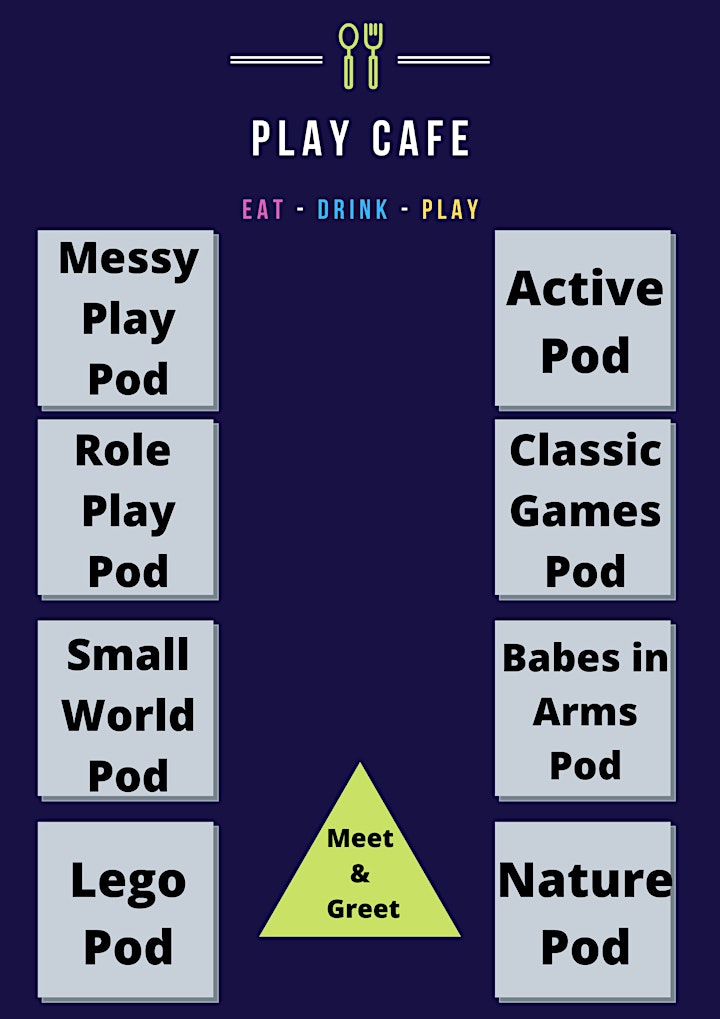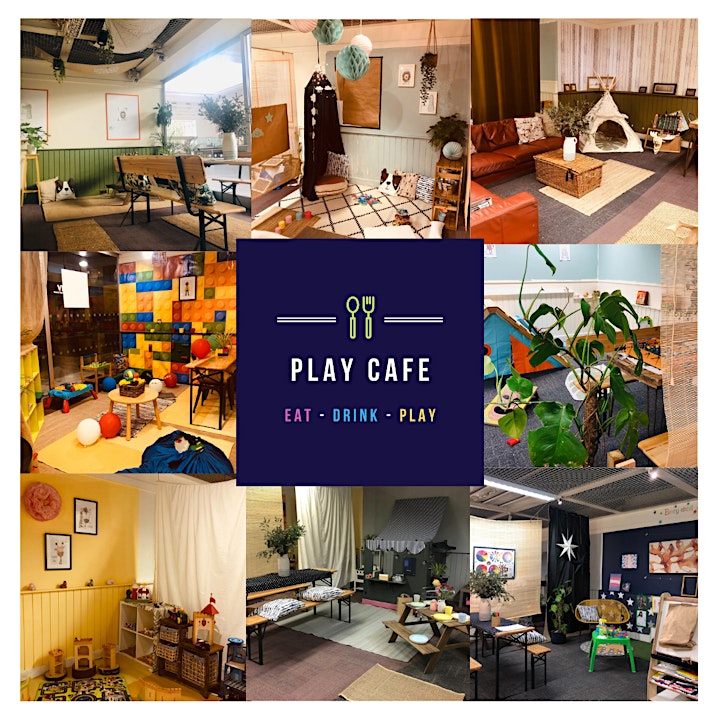 An inclusive, stimulating, friendly and clean family orientated Play Café, designed with babies, toddlers, children and families in mind.
The setting will allow adults to watch their little ones have heaps of fun while relaxing with a drink and something to eat.
We have set out the space into eight pods (layout above) and the pods are able to accommodate between 4 – 10 people however in line with current guidelines all pods will have a maximum limit of 6.
They are all self contained themed pods, families can enjoy all the Play Cafe has to offer within their own private space with no shared space or equipment.
Between each session the site will be fully closed and cleaned ready for the next session.
Booking is essential there is a cost for the pod of £7.50 and this payment is not refundable in the event of a no show.
Sessions are :
Session 1: 11:00 to 13:00
Closed to Clean: 13:00 to 13:30
Session 2: 13:30 to 15:30
Closed to Clean: 15:30 to 16:00
Session 3 : 16:00 to 18:00
Covid Secure Measures
We will space the unit out to comply with current government legislation and / or recommendations.
The Governments Risk Assessment has been completed .
Visitors will be greeted, temperatures taken and then shown to their pod.
All items can be ordered using an app on a phone or tablet and be delivered to the pod.
Provisions of hand sanitiser and wipes will be made available in each pod.
The session will be spaced so that between sessions the unit can be closed and completely tidied and cleaned.