Popathon @ i-Docs

Saturday, 22 March 2014 from 10:00 to 16:00 (GMT)
Event Details
Popathon creative hack jams give participants hands-on experience creating interactive stories on the web. Visual storytellers, JavaScript coders and Graphic & UI Designers get together to exchange skills and collaborate on real-world projects.
We'll introduce open source tools like Popcorn.js, a JavaScript library that integrates the web into media production. You team up to design interfaces, create new open-source code and demo prototypes of your own interactive web-native stories.
Teams compete against the clock, not against each other. The hack jam is a great opportunity to learn about new tools and tricks by creative collaboration.
Test early and often and be ready for the evening screening!
Bring whatever you'll need to hack with. Charged laptops with production software, external drives with footage or have everything online. Also bring headphones, as you'll be working in a shared space. We encourage bringing ideas and content for your own projects!
What we aim for during the workshop is to create prototypes: projects that try out a focussed piece of functionality by using the capability of the web to create an interactive story experience.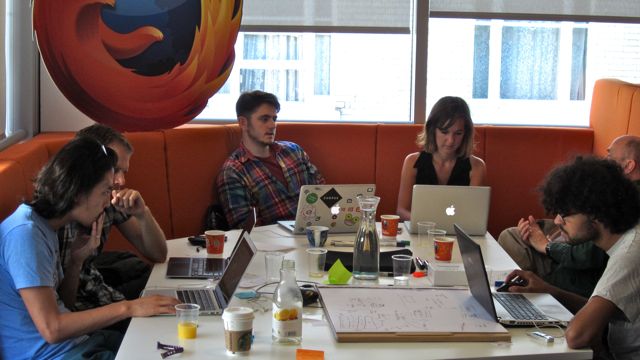 FAQ's
Where is my money going?
The ticket price covers lunch and refreshments throughout the day.
Will this Hack Jam be limited to using Popcorn.js?
We introduce Popcorn.js because it makes working with the time-based capabilities of HTML5 video easy and accessible. We focus on using open-source technology as much as possible, but encourage everyone to use their favorite tools and technologies.
How much experience do I need?
We're open to anyone with an interest in the areas - if your not sure this includes you, email us at idocs2014@gmail.com and ask!
I'm having problems with my payment
If you encounter problems paying please contact us at idocs2014@gmail.com
About the Organisers
Philo van Kemenade is a creative technologist who enjoys connecting story and technology. Applying his Artificial Intelligence research to online video storytelling, got him in touch with Popcorn.js and he hasn't been more excited about a piece of technology before.
Gilles Pradeau is a documentary filmmaker working between Portugal, France and the UK for the production of his film 'Learning how to count' on Participatory Budgeting. Besides the project consisting of crowd-sourced contributions of high school students across three different countries, the film will be a completely popcorn-powered web-native narrative. He also ran Popathon in Lisbon.

Philo and Gilles have been running several workshops on interactive online video storytelling, amongst others at the BBC Future Fiction Summit and the London Hackspace. 
Supported by DCRC, UWE Bristol
When & Where

Pervasive Media Studio
Watershed
1 Canon's Road
BS1 5TX Bristol
United Kingdom


Saturday, 22 March 2014 from 10:00 to 16:00 (GMT)
Add to my calendar
Organiser
i-Docs 2014: a two-day event dedicated to the fast-developing world of interactive documentary – exploring the new forms and storytelling practices that are emerging where the internet and mobile technologies meet changing audience behaviours. 
Keynote speakers include new media artist Hank Willis Thomas (Question Bridge), documentary storyteller Elaine McMillion (Hollow) and media historian Professor William Uricchio (MIT Open Documentary Lab) and for Thursday evening we are delighted to confirm a special performance of the award winning interactive theatre event – Choose Your Own Documentary.