Location
University of Westminster
309 Regent Street
London
W1B 2UW
United Kingdom
Description
From Street to Family: Film and Queer China
An event with Popo Fan, organised by the Contemporary China Centre and the Queer London Research Forum at the University of Westminster
In 2009, Popo Fan made New Beijing, New Marriage in which he interviewed a range of individuals regarding their opinions about LGBTQ people. Many people were positive in their reactions except when they were thinking about their own families. This then inspired Popo Fan to make family issues a key focus of his work, and he subsequently produced Mama Rainbow (2012) and Papa Rainbow (2016).
Whilst the idea of the family has changed quite dramatically in recent years, there is still considerable control exerted by the government – evidenced, for example, by the censoring of Mama Rainbow on the internet. Certainly there is more action to be taken, and a long way to go in changing attitudes.
At this event, Popo Fan will screen both New Beijing, New Marriage (18 mins) and Mama Rainbow (28 mins), talk about his life as a queer film maker, and answer questions from the audience.
This event is free BUT YOU MUST REGISTER (link above). The event will be held in UG05 in the 309 Regent Street building.
Popo Fan is a queer independent filmmaker and curator based in Beijing. He is the author of Happy Together: 100 Queer Films (Beifang Wenyi Press, 2007), and he directs the China Queer Film Festival Tour, which has travelled to over 20 major cities in China since 2008. His documentary works mostly focus on LGBTQ/gender issues and includeNew Beijing, New Marriage (2009); Paper House (2009); Chinese Closet (2010); Be a Woman (2011); Mama Rainbow (2012); and The VaChina Monologues (2013).His films have been shown in film festivals around the world, including Vancouver International Film Festival, Frameline (San Francisco), OUTFEST (Los Angeles), Kashish (Mumbai), Q Film Festival (Jakarta), CinemAsia (Amsterdam), and Asian Hot Shots (Berlin), and he has been a committee member of the Beijing Queer Film Festival since 2009. In 2011, Popo Fan received the Prism Prize of the 22nd Hong Kong Lesbian and Gay Film Festival, and in 2015 he won the award of Visual Inspiration of the year at ALMA (Asia LGBT Milestone Awards).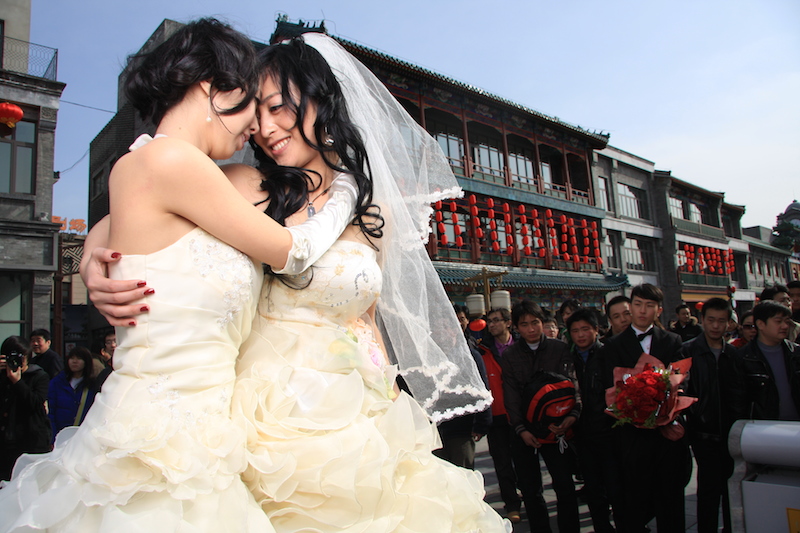 'From Street to Family' is a partner event for the Queer Asia 2016 Conference:
Queer Asia 2016 SOAS, University of London DLT 10-11 Jun 2016
Tickets: FREE but bookings on Eventbrite
First ever Asia-centred conference/film screenings event/panel discussion on Queer/LGBT issues organised in SOAS, University of London.
An interdisciplinary, interregional exchange between academics and activists from Singapore, India, Taiwan, Lebanon, China, Iraq, Sri Lanka, Thailand, Israel, Mongolia, Korea, Hong Kong, Pakistan and Indonesia.
With exciting line-up of partner events!