Fun, supported, instructor-led, boozy painting workshop with all of the kit supplied.
About this event
Joining an open workshop is a fun way to try out painting. It's a low-stress, supportive, creative, friendly environment. All paintings are designed to be appropriate for complete beginners!
You can book by yourself, with a date, or with friends. All events are approx. 2 hours long, from at 34 Green Park Mews, Midland Bridge, Bath, BA1 1JD.
Open workshops are £40 per person. This fee covers the painting workshop, all supplies and a welcome drink!
At the moment, we are BYOB, so feel free to bring more with you.
If you have a workshop gift voucher, you are welcome to join us at any open session! Please email info@studiolx.co.uk with the workshop that you'd like to attend and your voucher code.
Please book your space ahead of time to ensure that we have space for all painters.
To join our newsletter and find out about special events and promotions, email info@studiolx.co.uk.
Click to browse other events.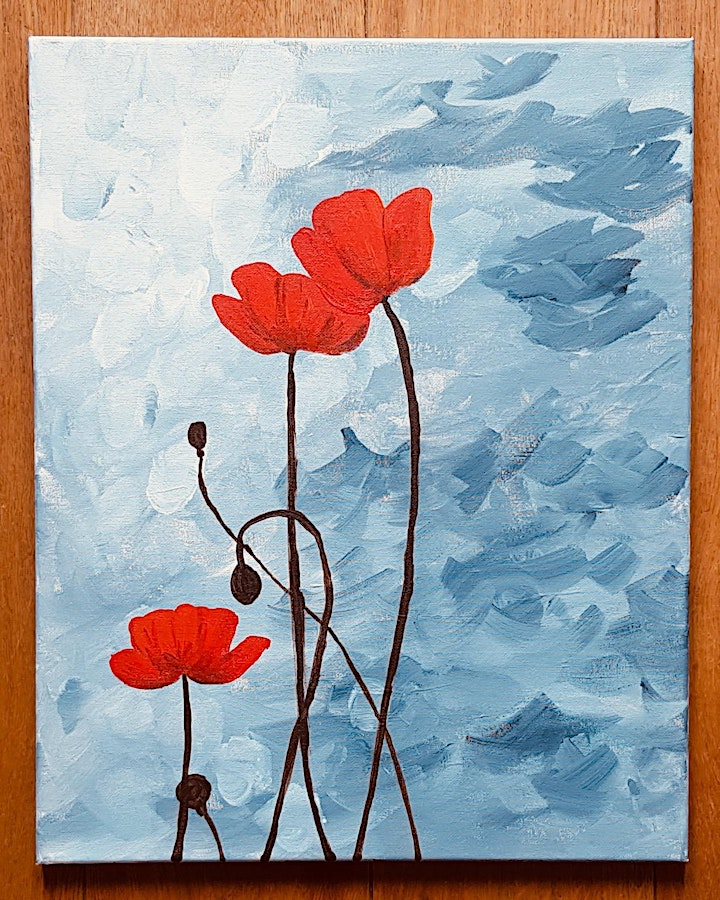 Organiser of Poppies - Open Workshop
We offer fun, boozy group painting workshops in Central Bath. No experience required! We'll help you surprise yourself! We have all of the supplies, canvases, aprons, paints, easels, etc.
Perfect for Hen parties, birthdays, girls night out, group date night, or team building! Gift vouchers also available!
Private and Open Sessions Available.