Meet new people, hear peculiar stories and contribute to an organised virtual evening of great fun, storytelling and creativity
About this Event
The perfect way to enjoy an evening with like-minded people. No awkward pauses, lots of laughs, lots of oops, listen and then throw in a curve ball. All from the comfort of your home. Take the story where you want it to go, with whatever pops into your mind.

What is a round robin storytelling event?
A round-robin story is a piece of fiction written by a number of authors. Each author adds a chapter of the story, carrying off from where the last author left off. The idea has since been adapted and used at family or friends events. Someone usually starts a story and everyone takes turns in continuing the story, each adding their own take on the story.
In this event, the host starts telling a story, and we take turns in adding to the story, a piece at a time. This is a verbal storytelling event.
How the event works
All participants should arrive in the virtual waiting room at least 10 minutes before the event starts. We open the doors on the hour, and the fun begins. Participants will view a slideshow of words, and pictures. Your imagination will be stimulated, while we arrange the order of story telling in the chat.
Then we are ready to go. Our cheeky host opens the round robin story, and its up to the next person on the list to take its forward. All videos on please. As you indicate when your piece of the story is complete.
The next person will follow on from where you left off. No cheating, the follow on must initially make sense, then you take it where you want it to go. Don't dominate the story, there is a two minute limit for each piece of the story.
It gets really random really fast and ends up in plenty of laughs and puzzled faces. If the story gets stuck, and it often does, our cheeky host moves it along or starts another story.
At the end of the event, we have a few minutes to enjoy a bit of banter and hopefully make a few friends before we close.
Rules
In order to have fun, there is one rule.
No foul or sexually explicit language is allowed. If you are offensive, discriminatory or rude, you will be banned from the story telling event.
Frequently Asked Questions
Can I come on my own?
Sure, lots of people do and this event is designed for everyone to feel comfortable. Your host will be available to answer any questions you have over the chat.
Can I watch?
Sorry, no observers are allowed. Every person on the zoom call must participate in the round robin story
Can I put my video off
No, your video must be on at all times
Is this event recorded?
No, the event is not recorded.
Can children take part?
No, not in this event, we will have special events for teens and children, but this event is for adults. Visit our website for details of upcoming events.
I have never done this before, will I be ok?
Sure, you will, just bring your imagination with you and you'll see how easy it is. Don't worry if you get stuck, our friendly hosts are here to help.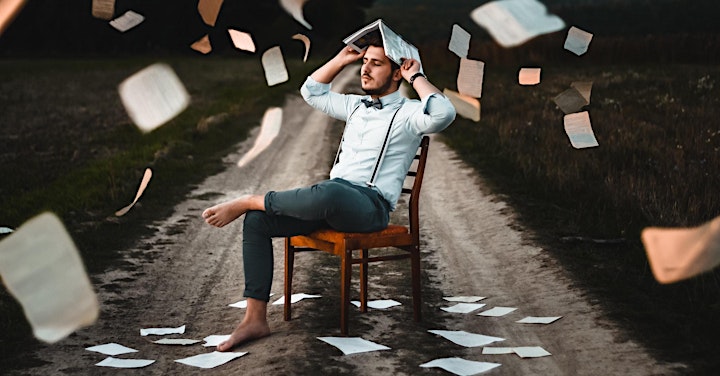 Last Words
This event has a max of 12 attendees, so early booking is advised. You can join a waiting list if we are fully booked
If you can no longer attend the event, please let us know, as we have a waiting list
If you are not in the waiting room when we start, we reserve the right to give someone else your place
Image credits: Mike Erskine, Thought Catalog, Dmitry Ratushny at Unsplash,