For Jessie...Join us for a late afternoon joy as our choir sings Jazz standards, Musical Theatre, Gospel and Rock & Pop hits.
About this event
Not your traditional choir, it's about 40 singers coming together to belt out a-cross section of Jazz standards, Musical Theatre, Gospel and Rock & Pop hits. From Aerosmith to the West-End, Duke Ellington to Maren Morris, 20 songs with something for everyone. And...the bar is open!
All the funds raised at this concert will go straight to Jessie and her family. Jessie was a pupil at PSM as a teenager and the much loved dance teacher of our Musical Theatre classes. She is one of life's unique people and spreads love and joy and kindness and inspiration wherever she goes! Her smile lights up a room like no-one else I know.
Jessie left PSM to go on maternity leave in March 2020, fully intending to return. But it wasn't to be. Just four days after giving birth to her gorgeous twin daughters, Starla and Aquila on July 3rd, she found it hard to breathe, was taken to hospital and found that the Sarcoma she had beaten some years earlier had returned. Metastatic tumours were found in her lungs and within one week of giving birth to her babies, she was given a terminal diagnosis. Typically for Jessie, instead of being angry at the in justice of her situation, her view is, that leaving the world the gift of her girls and making it a better place, gives meaning to her life.
We are blessed to have had Jessie in our lives and promised a lifetime of music lessons for her girls (they already come to our 'Short Notes' baby classes with Thanda, Jessie's lovely hubby), but I would also love to be able to raise as much as we can putting on this concert; so the more tickets sold, the more we raise!
Hope you can make it, but either way you can help us out just by sharing this post - we'd be so grateful!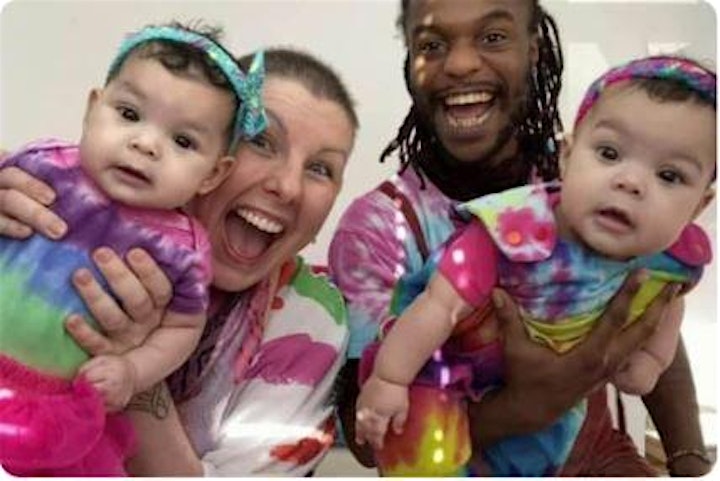 Organizer of Pop/Rock Choir Concert (Most fun you can have with your clothes on!)