Population Health ECR event & Annual Symposium
Thu 1 December 2016, 09:00 – 18:30 GMT
Description
Population Health supports a diverse portfolio of multi-disciplinary and multi-method research activity across multiple Schools and Faculties which tackle many key public health and healthcare-related issues facing high and low income countries. 
Examples include obesity, AIDS, cardiovascular disease, mental illness, child health, cancer detection and treatment, with system-wide perspectives relevant to whole populations as well as individuals. Work is diverse, and examples include large population-based cohort studies; randomised controlled trials; Mendelian Randomisation Analysis using genes as instrumental variables; qualitative research to understand health, illness and healthcare; and research to develop novel interventions.   
For the first time the Population Health Theme will be hosting a combined Early Career Researchers' event, Symposium and Stephen Frankel Lecture as a single, full-day event. We invite staff, postgrads and postdocs from across the University to participate either by submitting an abstract, or by registering to attend. Attendance for the full day is not required, however for catering purposes we would kindly ask that you specify which session(s) you will be attending. 
Abstracts for an oral or poster presentation for the Early Career Researchers' session, and abstracts for an oral presentation for the Symposium, should be submitted to catherine.brown@bristol.ac.uk by the 1 November 2016 deadline. Presentations can relate to any aspect of population health research you are currently working on. The abstract submission form is available online.
Attendance is FREE, but registration is required.
Further details, including a programme, will be made available on the event's website as they become known.
We are delighted to welcome Professor Deborah Ashby as this year's Stephen Frankel Lecturer. Prof Ashby is Chair in Medical Statistics and Clinical Trials at Imperial College London, where she is also Co-Director of Imperial Clinical Trials Unit and Deputy Head of Imperial School of Public Health. Her research interests are in clinical trials, risk-benefit decision making for medicines, and the utility of Bayesian approaches in these areas.
We are grateful to the following units/Schools/Faculties for their support of this event:
Elizabeth Blackwell Institute for Health Research

Faculty of Health Sciences

School of Clinical Sciences

The Wellcome Trust PhD Programme in Neural Dynamics

The MRC Intergrative Epidemiology Unit

School of Experimental Psychology

School of Social and Community Medicine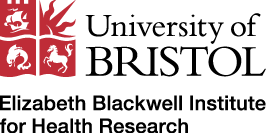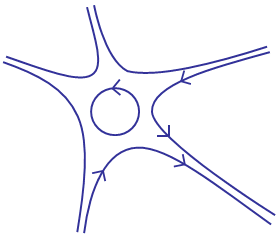 If you have any queries, please do not hesitate to get in touch with catherine.brown@bristol.ac.uk.