Porthmeor Studios Lunch Break with Alessio Antoniolli from Gasworks
Description
You are invited to the free Porthmeor Studios Lunch Break with a talk on Friday February 16th by Alessio Antoniolli, the Director of Gasworks, London, where he leads a programme of residencies, exhibitions and educational projects. The talk is followed by a shared lunch.
This Lunch Break event is hosted by the Porthmeor Artists Residency Programme delivered in partnership with Cultivator and supported by the European Structural and Investment Funds, Arts Council England and Cornwall Council. Guest speakers are suggested by Borlase Smart John Wells Trust tenant artists, staff and Trustees.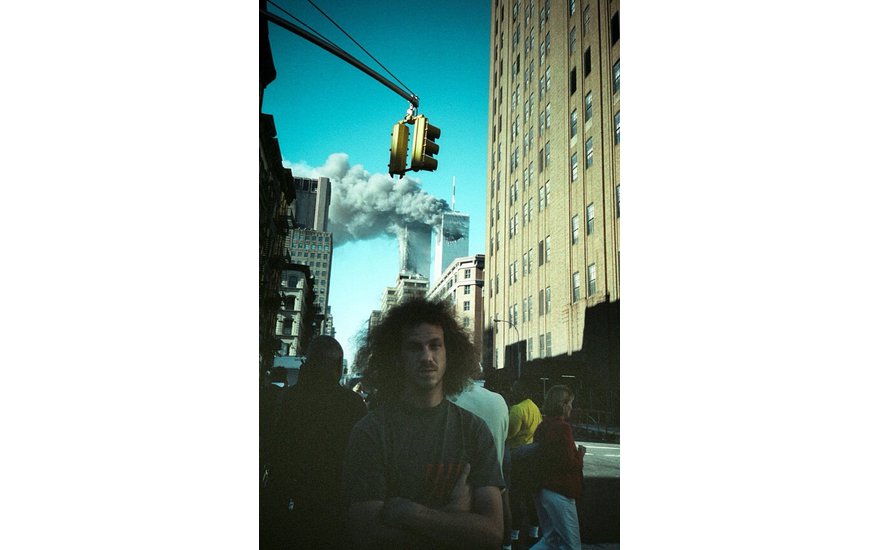 Alessio Antoniolli is the Director of Gasworks, London, where he leads a programme of residencies, exhibitions and educational projects, working primarily with emerging UK and international artists. Alessio is also the Director of Triangle Network, a global network of artists and grass-roots organisations. He is involved in managing, fundraising and strategic planning for the Network, as well as working with new partners on developing projects such as residencies and artists' workshops.
Alessio will talk about the way Gasworks works with artists through research and development residencies as well as through commission projects for the exhibitions. He will also talk about the role of international exchanges in artists' professional development.
The timing of the event has changed, lunch will come first - see below:
11.30am - Doors open - help yourself to tea & coffee and sign-in.
12 noon - A simple lunch vegan and gluten-free soup made by lovely Dom from CAST cafe and bread
12.30-ish - Talk by Alessio followed by questions.
More info about Gasworks
Established in 1994, Gasworks is a non-profit contemporary visual art organisation working at the intersection between UK and international practices and debates. We provide studios for London-based artists; commission emerging UK-based and international artists to present their first major exhibitions in the UK; and develop a highly-respected international residencies programme, which offers rare opportunities for international artists to research and develop new work in London. All programmes are accompanied by events and participatory workshops that engage audiences directly with artists and their work.
Process and development are fundamental to us. We establish long-term relationships with artists and work with them to test out new ideas and establish dialogue with peers and the public. This level of support allows artists to confidently make a significant new step in their professional career, whether the outcome is a work-in-progress, an event or an exhibition.
Over the last two decades Gasworks has worked with over 250 artists from 70 countries around the world. Many of our alumni have gone on to exhibit at major institutions and art events, and have received nominations for - or won - prestigious awards including the Turner Prize, Absolut Award and Pinchuk Art Prize. Alumni include Yinka Shonibare, Goshka Macuga, Marvin Gaye Chetwynd, The Otolith Group, Lynette Yiadom-Boakye, Tania Bruguera, Song Dong, Hassan Khan, Alexandre da Cunha, Renata Lucas, Cinthia Marcelle, Subodh Gupta and many more.

Gasworks has recently secured its future by purchasing and redeveloping its home. The £2.1million project has given the organisation unprecedented resilience and great confidence in continuing to support new generations of emerging UK and international artists.
Gasworks is also the hub of the Triangle Network, an international network of over thirty arts organisations, mostly based in Africa, Asia and South America. Triangle Network regularly develops and facilitates artists' residencies and workshops as well as peer-to-peer exchanges, both between the UK and the rest of the world or within a specific region. Triangle informs Gasworks' programme, giving the organisation unparalleled opportunities to nurture and exhibit artists from across the world.
This is a free event but we really need your help by filling out an evaluation form afterwards by email.. or there are paper forms at the event if that is more convenient for you. This is how we secure more funding.

If you book a ticket and then can't come, please cancel using eventbrite so that the ticket can be released for someone else. Thank you.

Past & Future Lunch Break speakers (there may be changes due to unforeseen circumstances):
Oct - Tamara Henderson, our Porthmeor Artists Residency Programme guest. http://rodeo-gallery.com/artists/tamara-henderson/