Porthmeor Studios Lunch Break with Robin Klassnik from Matt's Gallery
Description
On Friday 15th December our Porthmeor Studios Lunch Break guest is artist and curator Robin Klassnik from Matt's Gallery. The intention of Matt's Gallery was, and remains, to provide artists with the space and time to develop new ideas and possibly new ways of working while making a new work for the space in which it is to be exhibited. Robin is one of the directors of three galleries in London awarded OBEs for services to the arts and media in the Queen's 2014 Birthday Honours List.
Lunch Break events are hosted by the new Porthmeor Artists Residency Programme and delivered in partnership with Cultivator and supported by the European Regional Development Fund, Arts Council England and Cornwall Council. Guest speakers are suggested by Borlase Smart John Wells Trust tenant artists, staff and Trustees.

Doors open at 11.30am - tea & coffee available before the 12 noon talk. You will need to give the name on the ticket & to fill out some info for our funders before the talk.

Start 12 noon sharp - the talk with the guest speaker starts at 12 noon until approx 12.20/ 12.30 followed by questions and lunch. The Porthmeor Studios public spaces are open after the event. We really appreciate you filling out evaluation forms needed by our funders.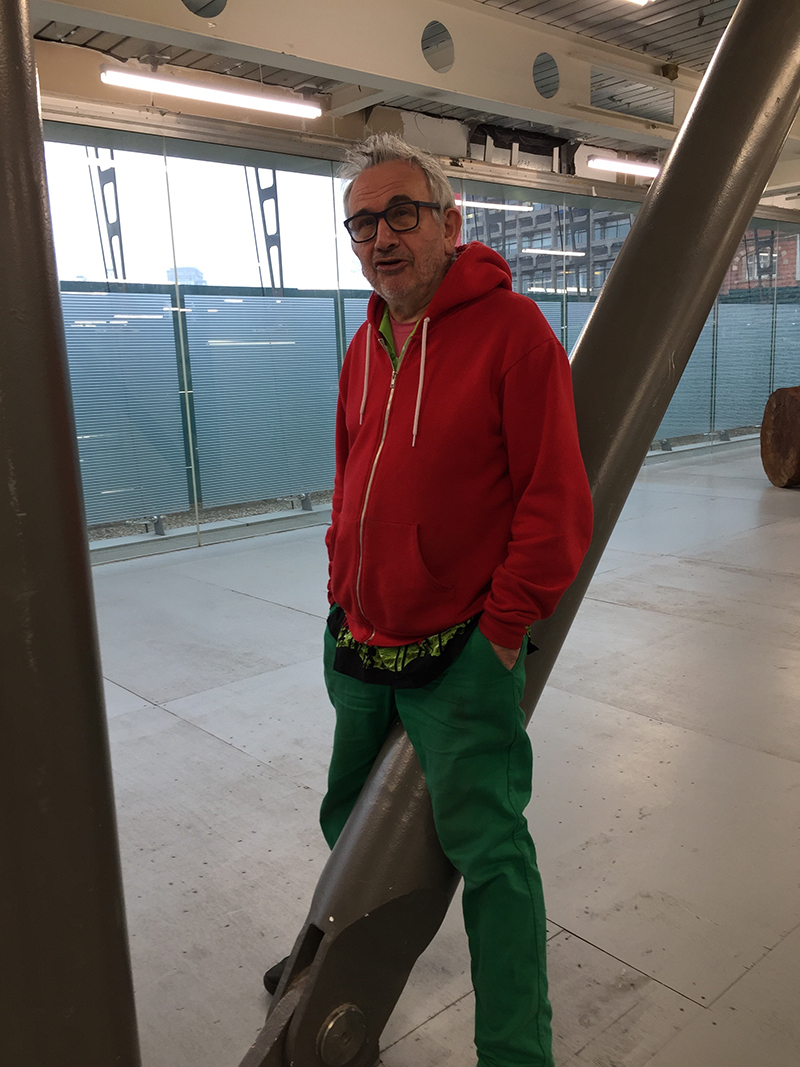 At Matt's Gallery Robin aims to provide the best possible conditions for the making and exhibiting of fine art, in particular to allow for the fine tuning for which there is often not enough time at other galleries.
Alongside this premise is an element of collaboration between the artist and Robin Klassnik. The philosophy which informs the making and presentation of work at the gallery and its publishing programme is unique. It has been seminal to the development of attitudes towards those processes in the visual arts over the last twenty years.

Artists invited to work in the space are not necessarily well known and it is characteristic for Klassnik to take risks with little known and younger artists as well as with established artists who find the need for an open approach which they cannot find elsewhere. Many of the artists who have worked with the gallery and for whom it has provided this opportunity have been celebrated for their work and have represented their countries at major international exhibitions.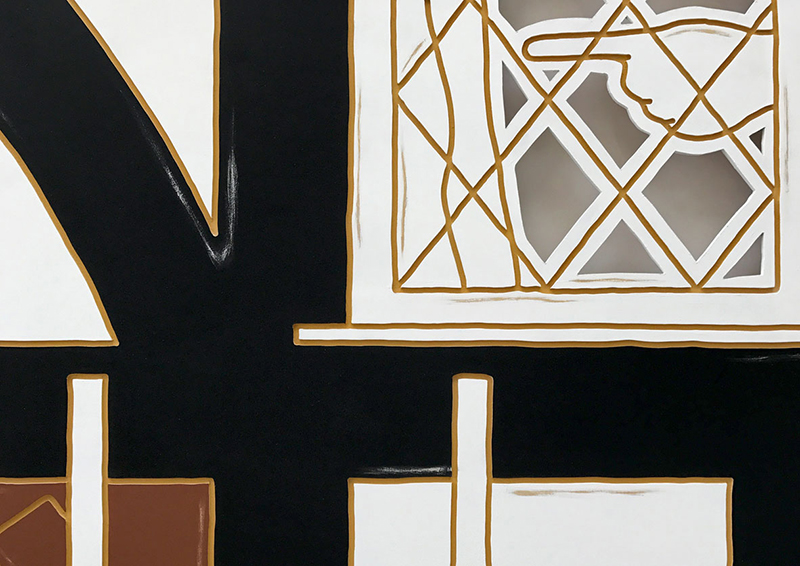 Milly Peck, Mock Tudor, 2017, detail. Image courtesy of the artist. Milly's LOUD KNOCK showed at Matt's Gallery 15th Sept to 1 Oct 2017

Robin Klassnik graduated from Leicester College of Art in 1968 and moved to London where he took up a Space studio at St Katherine's Dock. In this new and fertile context Klassnik found himself so affected by the space that he was forced to reconsider his practice. He abandoned painting and began using sculpture, 8mm film and photography. In 1971, Klassnik moved studios to Martello Street, London Fields in East London and exhibiting nationally and internationally at venues including the Institute of Contemporary Art, Whitechapel Art Gallery and the Paris Biennale.

Through an involvement with mail art, Klassnik met the Polish artist Jaroslaw Kozlowski and as their friendship developed Kozlowski invited him to exhibit at the alternative gallery he organised in Poznan, Akumulatory 2, in 1975. Klassnik returned to England with the desire to run a gallery along similar lines. Matt's Gallery opened in 1979 in his studio. The Gallery was named after Klassnik's dog, Matt E. Mulsion. Artists were invited to use Klassnik's studio to make a work for an exhibition that was open for one week.
In December 1991 the exhibition programme was suspended in order to find new premises and the funding needed for conversion. In June 1993 Matt's Gallery reopened at Copperfield Road, having purpose-built the site with funding from the Arts Council, England, the Henry Moore Foundation, and the Foundation for Sport and the Arts. Matt's Gallery will be moving to a permanent new home in Nine Elms in 2019, based in Bellway's The Residence, and will be delivering a series of projects in advance of our move to the area.

In 1993 the gallery registered as a Friendly Society, thus attaining charitable status and allowing it to receive funds from a broader range of charities and agencies. The gallery pays all costs related to the making of exhibited work. This includes the cost of all materials, catalogues, cards, publicity and advertising material and the payment of a fee to the artist. Matt's Gallery receives revenue funding from Arts Council, England and regular funding and support from The Henry Moore Foundation and The Elephant Trust.
https://www.mattsgallery.org/nine-elms/index.php
http://www.mattsgallery.org/history/history.php

If you book and need to cancel, please do it via eventbrite so that a ticket is released for others as we only have 45 tickets available.Thank you.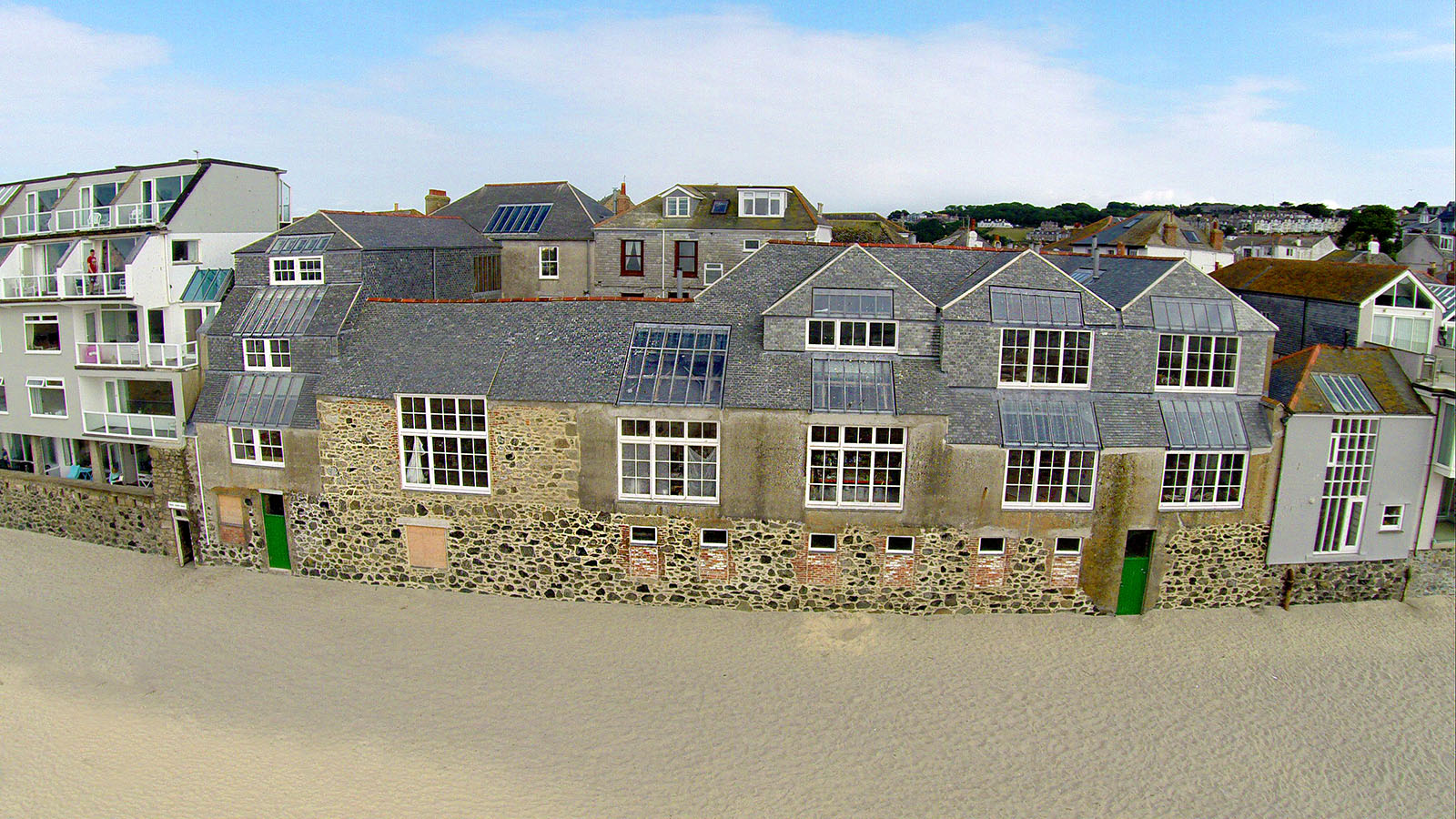 Past & Future Lunch Break speakers (there may be changes due to unforeseen circumstances):
Oct - Tamara Henderson, our Porthmeor Artists Residency Programme guest. http://rodeo-gallery.com/artists/tamara-henderson/
Nov 25th - Hannah Barry from Bold Tendencies
Dec 15th - Robin Klassnik from Matt's Gallery

Jan 19th - Enzo Marra artist and Phil Smith performance artist - a double bill - a talk before and after lunch.
http://leydengallery.com/enzo-marra
http://www.mythogeography.com/more-about-the-author.html
Curator Claudio Zecchi and organisers of the UK Young Artists weekender at Porthmeor Studios in April 2018 will be at this event. They want young artists in Cornwall (including Falmouth University students and graduates) to apply for the weekender. Interested? Sign up to the UKYA mailing list: http://www.ukyoungartists.co.uk/ and like them on Facebook/instragram etc to get updates.
Feb 16th - Alessio Antoniolli from Gasworks

And then we hope to be able to invite these guests but this is to be confirmed - just sharing our dreams:
March 16th - Tom Trevor – writer and curator (future SW 2020 event) - https://tomtrevor.net/about/
April 20th - Veronica Ryan – our Porthmeor Artists Residency Programme guest - http://www.the-arthouse.org.uk/…/salvage-veronica-ryan-resi…
May 18th – Ruth Catlow – Furtherfield - https://www.furtherfield.org/
There may be changes.
Email: lucy[at]bsjwtrust[dot]co[dot}uk to be put on the mailing list and check your junk folder in case you are already on it. Otherwise keep an eye on the Porthmeor Studios Facebook page as you will need to book on Eventbrite.
Lunch Break events are hosted by the new Porthmeor Artists Residency Programme and delivered in partnership with Creative Skills and Cultivator and supported by the European Regional Development Fund, Arts Council England and Cornwall Council.




We recommend that you head to CAST in Helston in the evening for Film Club:

FINDING FANON | LARRY ACHIAMPONG AND DAVID BLANDY
Friday 15 December, 7.30pm
Free admission, all welcome
CAST Café food from 6.30pm, something hot and something sweet for £6.50

Artists Larry Achiampong and David Blandy work collaboratively and share an interest in popular culture and the postcolonial position.

Finding Fanon is a series of films inspired by the lost plays of Frantz Fanon, a radical humanist whose work explored the mental distress caused by colonisation and the social and cultural consequences of decolonisation. Achiampong and Blandy negotiate Fanon's ideas, examining how the politics of race, racism and societal issues affect our relationships in an age of new technology, pop culture and globalisation.

They will take part in a live Skype Q&A following the screening with programme curator Kelly Taylor.

This will be the last screening in the current season of CAST Film Club and the last event to be held in the CAST Café space before it closes for renovation.